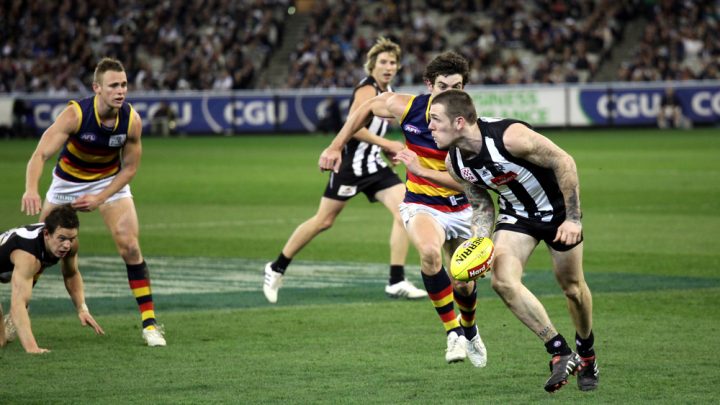 Woman's Day magazine has published photographs of Collingwood AFL players, Travis Cloke and Dane Swan, in nude, sexually suggestive poses. The magazine says the players sent the images to two women – who are not their partners – about a year ago, and that it obtained the images from those women. Although the article's main focus was the impact on the players' long-term partners, Woman's Day has been accused of facilitating revenge porn.
We have previously written about revenge porn and Labor's Private Member's Bill, which proposes to amend the Criminal Code Act 1995 (Cth) to introduce three new telecommunications offences that would make revenge porn a crime.
Revenge porn is when one person, usually an aggrieved ex-partner, publishes sexually explicit photographs of another online. It often has sinister motives, including humiliating the other person to their friends, family and colleagues. Research suggests that 1 in 10 Australians have been victims of this kind of behaviour.
Should Gender and Status Make a Difference?
In recent months, Australians have taken to social media to express outrage about revenge porn – many surprised that it is not already a criminal offence in NSW, and calling for it to become one.
Most victims of are women; but now, two young men have placed themselves in a vulnerable position by sending the images to the women, who then provided them to the tabloid magazine.
But should it make any difference that the victims are well known, well paid men, or that they foolishly sent the images of their own accord?
Current Laws
We all expect our intimate lives to remain private, and many feel the law should protect people from breaches of privacy which are calculated to hurt, degrade and humiliate, or are solely for material gain.
Article 17 of the International Covenant on Civil and Political Rights (ICCPR) contains a prohibition against unlawful or arbitrary interferences with a person's privacy, family, home and correspondence. It also prohibits unlawful attacks on a person's reputation.
The Article aims to protect both men and women against interferences and attacks; including where private sexual material is used without consent. But currently, only South Australia and Victoria have criminalised such conduct.
In Victoria, revenge porn was made a criminal offence in August 2014, when the state government amended the Summary Offences Act 1966 (Vic). Section 41DA of that Act makes it a crime to intentionally distribute an intimate image of another person where that distribution is "contrary to community standards of acceptable conduct". The offence is punishable by up to two years' imprisonment.
And Section 41DB makes it an offence punishable by up to 12 months imprisonment to threaten to publish such images.
The women who provided the images to Woman's Day have not been named, and the players have not commented publicly.
And while the Collingwood AFL Club has expressed no intention to discipline the players, such scandals certainly have the potential to affect futures, both on and off the field.
Receive all of our articles weekly