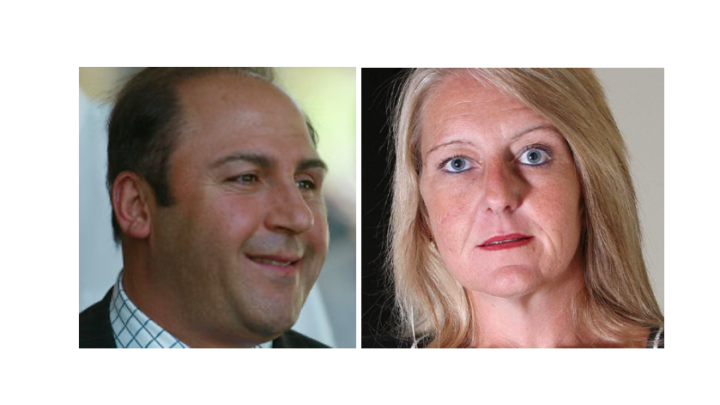 And so the fallout from the Lawyer X scandal continues.
Drug kingpin Tony Mokbel has had his conviction for the importation of cocaine quashed by Victoria's Court of Appeal as a result of the Lawyer X scandal, on the basis that Nicola Gobbo (also known as 'Lawyer X') had been a registered informant with Victorian Police while representing him.
Mr Mokbel will remain in prison, serving time for other offences, but Commonwealth prosecutors have confirmed they will not pursue a retrial for the charges relating to the importation of a commercial quantity of cocaine in the year 2000.
Duplicity and deceit
Nicola Gobbo was acting as junior counsel during Mr Mokblen's trial in 2006. Mr Mokbel's barrister, Con Heliotis confirmed that Ms Gobbo would attend all the meetings with Mokbel and was privy to all of the evidence and legal strategies used in court.
Mokbel famously fled to Greece while on bail and remained on the run for more than a year. He was convicted in his absence and sentenced to 12 years behind bars. He was captured in Greece in 2007 and extradited back to Australia. Prosecutor Rowena Orr QC told the court that given that he has already served his sentence on the charges, the matter won't proceed further.
But Mr Mokbel is currently also appealing other drug convictions. At the hearing earlier this week,  Justice Chris Maxwell has noted that the court of appeal was "anxious" to hear the remainder of Mokbel's appeal, as soon as possible, but that its ability to do so could be delayed by resourcing issues, partly caused by other Gobbo-related appeals.
Three men have already walked free
Three other men have already been freed as a result of the Lawyer X scandal.
Earlier this week, Salvatore Agresta was granted bail while he awaits an appeal hearing for his conviction for smuggling millions of ecstasy pills from Italy in tomato tins in 2007. Agresta argues that he and other members of the drug syndicate would never have been caught without Ms Gobbo's informing.
In October, Zlate Cvetanovski was acquitted of drug trafficking, after it was revealed Ms Gobbo had convinced a key witness to incriminate him. He has spent nearly a decade in prison.
And earlier this year Faruk Orman became the first person to be released from prison as result of the misconduct of Victoria Police and Lawyer X. He had been convicted as the getaway driver in the murder of killing of underworld figure Victor Peirce.
The Court of Appeal heard while acting for Mr Orman, Ms Gobbo encouraged the key witness against him to give evidence at his trial.
Unprecedented challenges ahead for the justice system
Last month, the Royal Commission into the Management of Police Informants handed down its final report, estimating that more than 1,000 cases may have been tainted by Ms Gobbo's conduct.
The Royal Commission made numerous recommendations for ensuring that such situations do not reoccur, and to restore public faith in the integrity of the criminal justice system.
But the Gobbo saga is likely to impact on public perceptions of the system for years to come, as including faith in legal practitioners and trust in the police force.
Receive all of our articles weekly