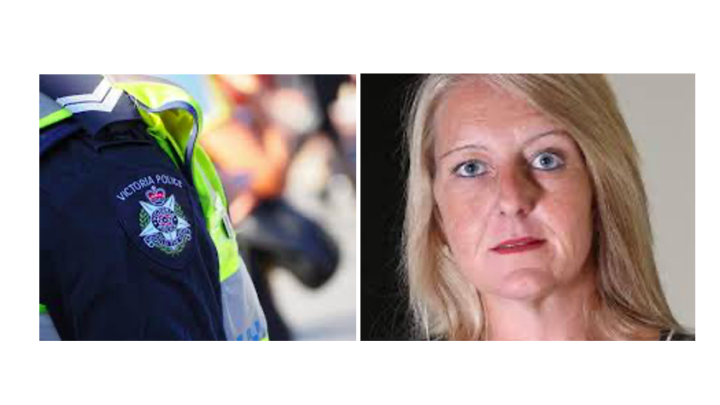 Established in late 2018, the Royal Commission into the Management of Police Informants handed down its final report this week.
The inquiry delved into Victoria police's use of criminal lawyer Nicola Gobbo as a police informant and the implications this could have for related criminal convictions.
As part of her 111 recommendations, commissioner Margaret McMurdo has suggested an independent special investigator be established to ascertain whether Gobbo and current and former police officers should be prosecuted for any crimes they may have committed.
A member of the prominent Gobbo legal family, Nicola acted as a police informant over the years 1995 to 2009. Referred to as Informant 3838, Gobbo became integral after she began representing figures caught up in the Melbourne gangland war of the first decade of this century.
On tabling her report, McMurdo told the press that Gobbo had "damaged the standing" of the legal profession, which is true. She undermined client legal privilege, failed to act in her client's best interests and she certainly had multiple conflicts of interests that she failed to disclose.
The commissioner further claimed that the criminal defence barrister had also damaged Victoria police via her actions as informant.
However, another reading of events might point to a young woman yet to obtain her law degree and facing drug charges being coerced into the role of informant by police.
There for the moulding
On 3 September 1993, when Victoria police raided her house on Rathdowne Street in Carlton, Gobbo was a 20-year-old third year Melbourne University law student, with a well-known family name that didn't need to be dragged through the mud.
The future lawyer lived on Rathdowne with her then partner Brian Wilson. Operation Yak uncovered 1.4 kilograms of amphetamines and 350 grams of cannabis. Wilson was convicted of trafficking and received a suspended sentence.
Gobbo, however, pled guilty to possession and got off with a good behaviour bond and no conviction. Although later police intelligence outlined that she was considered a significant supplier of drugs at the university.
A friend who had assisted Gobbo with editing the uni student magazine at the time suggested to the Age last year that Wilson took the heat for her.
Over the next two years, a police sergeant from the raid kept in contact with Gobbo. Then in April 1995, police raided her house again. This time they found small quantities of cannabis. Wilson was charged with possession and use and fined $500.
The police sergeant and a constable then registered Gobbo as a police informant in July 1995, evidently because of the information she was providing to them in regard to Wilson. And the officers registered her reason for becoming a human source as "genuinely want[ed] to assist police".
This was two years before she became a practising lawyer.
Hypothetically speaking
Gobbo's uncle is former Victoria Supreme Court Justice Sir James Gobbo. At the time of the second raid on her house, he was the governor of the state. So, it seems quite obvious that the young woman would have been concerned about the family's reputation when she was first arrested.
It would also be quite reasonable to assume that Gobbo and Wilson were fond of illegal drugs. So much so that following the 1993 raid on their home and subsequent court appearances, the pair continued to have drugs on their premises as evidenced by the second raid.
At the same time, we have some Victoria police officers who were well aware that this young privileged uni student came from a prominent family, and that she had a predilection for illicit substances, with the potential for charges as a source of serious concern.
So, the police may have considered her to be quite malleable.
And as she was registered as an informant two years prior to being admitted to practise as a lawyer, it would also seem that rather than wantonly breaching the conduct expected of an individual working within the legal profession, she had already been led into that position beforehand.
A 22-year-old student looking towards a legal career and to protect her family name, is hardly in the power position when some Victoria police officers are hanging her involvement with illegal drugs over her head and offering her a way out.
In a prime position
In the late 1990s, Victoria police had Gobbo informing on an employer and another lawyer. During meetings over this period, police were able to elicit information that she'd gained via representing clients who'd been charged by the drug squad.
In January 2000, her status as a human source was reclassified as inactive because police had been out of contact for some months.
And this brings us to the point where Victoria police were struggling with the gangland war that saw 36 underworld figures murdered by the time it came to an end in 2010.
By early 2002, Gobbo was representing Tony Mokbel: a central figure in the gangland war and Melbourne's illegal drug trade. And Victoria police must have been very glad that their former informant was suddenly situated right in the middle of an escalating situation.
Gobbo continued to communicate with police as her involvement with the key figures of the Melbourne underworld grew. These were characters who weren't only running the illegal drug trade but knocking each other off in a significant manner.
And in September 2005, Gobbo was registered as an informant again. During a commission hearing, the former lawyer claimed that "she formed the belief that, if she did not cooperate with police, she would be charged with something".
Who's the greater culprit?
No one is claiming that once Gobbo became an informant that she didn't play the role to the best of her abilities. And it seems likely that she will be found "not a fit and proper person" to continue practising as a lawyer.
However, at the time Victoria police commenced utilising her as an informant, she wasn't a lawyer, and she was already in the practice of informing when she became one.
So, if any party "damaged the standing" of the legal profession, it was probably the police.
Indeed, besides recommending that Gobbo be investigated and struck off as a lawyer, the overwhelming majority of the commission recommendations relate to Victoria police, with a number aimed at government, and a few suggesting that the legal profession instil some greater ethics.
Receive all of our articles weekly