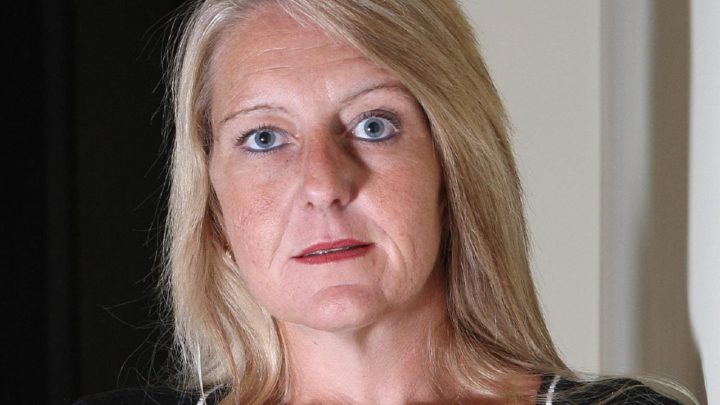 In her closing remarks at the end of the The Royal Commission into the Management of Police Informants' public hearings, Commissioner Margaret McMurdo thanked the commission lawyers and staff who have been working to investigate and identify any tasks that may have been affected by Nicola Gobbo's conduct.
Between 1995 and 2009, Victorian gangland lawyer Niccola Gobbo worked both sides of the justice system, as a criminal defence barrister, defending some of Australia's most notorious criminals, as well as acting as a registered police informant, official number 3838.
Convictions in jeopardy
Police tried to suppress the information for many years, but the High Court determined it should be made public. After name suppression was lifted, the Victorian Department of Prosecutions (DPP) wrote to a handful of Ms Gobbo's former clients, letting them know that their convictions could be undermined by police use of their lawyer as an informant. One such recipient was former underworld drug lord Tony Mokbel who is serving 30 years imprisonment for a range of offences, mostly related to drug trafficking.
But that original list has, as a result of the work of the Royal Commission, now grown exponentially. State prosecutors have notified 31 people that their cases may have been tainted and Commonwealth prosecutors have notified nine people.
Since it began, the Royal Commission has taken evidence from a total of  81 witnesses including Ms Gobbo who gave evidence via Audio visual link, although was successful in her application to have the visual suppressed.
An additional 120 people provided the commission with written statements. More than 140 submissions have been made by members of the public and the commission has also conducted about 80 consultations with key international and interstate stakeholders with expertise in policy and practices relevant to the terms of reference.
It has issued 374 notices to produce, resulting in the production of over 145,000 documents to date.
As a result there are now 1,297 people whose cases will be reviewed and re-examined to determine the state of their prosecutions and whether they were affected by Ms Gobbo's informing. Additional information is still required for many of these, so the full impact of the fallout may take some months to determine.
Shaken confidence in the integrity of the criminal justice system
But not only have potentially hundreds of convictions been jeopardised, the use of criminal defence lawyers as police informants has breached fundamental legal obligations and risked public confidence in the criminal justice system.
In a 2015 report, the Independent Broad-based Anti-Corruption Commission (IBAC) determined that the failure of Victoria Police to obtain legal advice before persuading and paying a criminal defence barrister to inform on her own clients was 'negligence in the highest order'.
The Royal Commission also heard evidence that Victoria Police did not seek advice about the potential ramifications of using Lawyer X, until years after she stopped being an informant.
Under Australian law, legal professional privilege (also referred to as client legal privilege) is a rule of law protecting communications between lawyers and their clients from being disclosed.
Aside from examining the impact of Ms Gobbo's informing on criminal cases, the Commission is also charged with examining "the adequacy and effectiveness of Victoria Police's current processes for disclosures about recruiting, handling and managing human sources who are subject to legal obligations of confidentiality or privilege.
The Commission will also examine the use of such human source information in the broader criminal justice system, including whether these procedures should be used, and if so, how they can be best implemented in the future.
The Royal Commission is expected to hand down a final report on 1 July 2020.
Receive all of our articles weekly