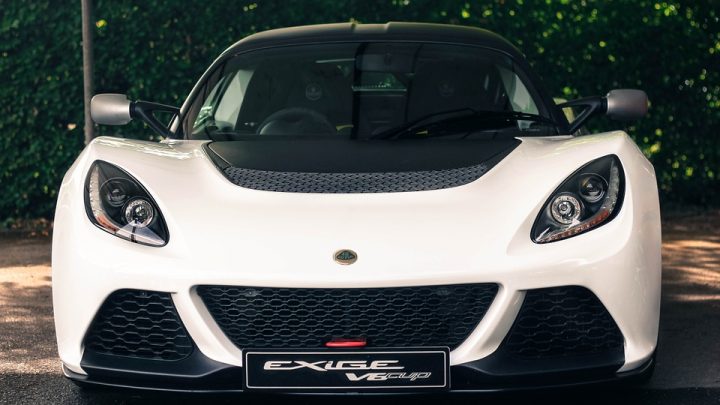 If you're a lover of exotic sports cars – or just a revhead in general – then you are bound to be impressed by the NSW Police Force's fleet of expensive vehicles.
Last week, NSW Police added a shiny new McLaren 650S supercar to its collection – the latest in a long list of luxury sports cars to join the force.
The yellow supercar, worth around $450,000, goes from 0-100km/h in an astonishing 2.9 seconds and is powered by a 478kW V8 engine. Those figures make it arguably the fastest police car in Australia.
Reckless drivers may be deterred by the prospect of coming up against this car on the road – but instead of using the car to catch lawbreakers, it is a promotional tool to help raise awareness of police officers who have died whilst performing their duties, and to raise money for their families.
Those who might be quick to criticise the car as a waste of taxpayer money should be aware that it was donated to the Force at no cost to the community.
Here we look at five other speedy sports cars in the possession of the NSW police.
1. Aston Martin Vanquish Volante
Another recent acquisition is the stylish Aston Martin Vanquish Volante. The silver car – which has been plastered in NSW Police logos, will also be used for promotional purposes. It debuted alongside the McLaren at the annual Wall to Wall Ride for Remembrance on September 12.
With 568 bhp delivering an acceleration time of 0-100 in 3.8 seconds, it is no doubt one of the fastest cars around.
Lucky female police officers will drive the cars, with the acquisition also coinciding with 100 years of women in policing.
Both the Aston Martin and the McLaren will be driven at the annual Bathurst 1000 race on October 8-11, before being returned.
2. Audi RS4
The small but powerful white Audi RS4 joined the Lake Illawarra Local Area Command last month as an incentive to get people chatting to police.
Taking delivery of the car, Commander Superintendent Wayne Starling said,
'Our use of the RS4 will encourage people of all ages to introduce themselves to local police, using the car itself to help start up a conversation. A community that is engaged with Police will better understand what the force does and why.'
The sporty wagon boasts a 4.2 litre FSI V8, which delivers 331kW of power and goes from 0-100km/h in just 4.7 seconds.
3. Lotus Exige
The Lotus Exige is a true enthusiast's dream car, offering raw power and incredible handling – but lacking some of the bells and whistles, such as air conditioning.
The super lightweight vehicle weighs just under a tonne, and is powered by a 1.8 litre supercharged four cylinder engine. It goes from 0-100km/h in 4.1 seconds, but still has a remarkable fuel consumption of just 7.4 litres per 100kms.
Back in 2007, Bankstown Local Area Command was lucky enough to receive a yellow Exige from Lotus at no cost. Like other cars on this list, it was intended for promotional purposes – in particular, to engage with young car lovers, who often come under the watch of police for all the wrong reasons. The Force returned the car to Lotus at the beginning of 2008.
4. Porsche 911 Carrera
Porsche 911's are at the top of any car lover's wish list – and the NSW Police Force's Harbourside Local Area Command was lucky enough to receive one at no cost earlier this year.
The striking 911 replaced a Porsche Panamera which had been on loan to Police since 2012.
The 911 boasts a 257kW flat-six engine and goes from 0-100 in 4.8 seconds.
The car, which is owned, operated and serviced by Porsche, is the new face of the Police Force's community engagement activities, and is carted along to community events such as the Royal Easter Show and schools, to engage young people with police in a positive manner.
The car has also helped to boost the Force's social media following, with over 1,000,000 hits on Facebook relating to the acquisition.
5. Custom Built Ford Falcon FPV GT
With over 400kW of power, the custom-built Ford Falcon was a special 150th birthday gift to the NSW Police Force – again to be used for promotional purposes.
But the car suffered a catastrophic engine failure in 2013 after an officer made the rookie mistake of filling it up with E10 fuel, instead of high-octane fuel, causing the engine block to crack.
Thankfully, the car was able to be salvaged and had its engine rebuilt.
Receive all of our articles weekly