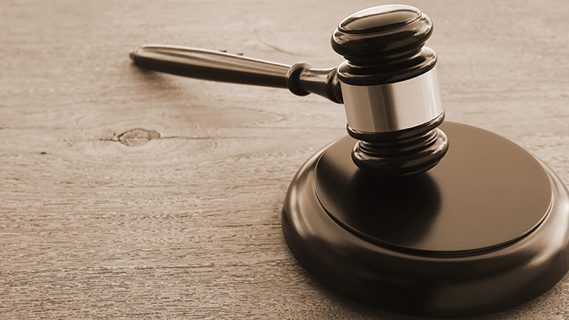 Deciding whether or not to plead guilty to criminal charges is a decision that should not be made lightly. Admitting to a charge, even a minor one, can lead to harsh penalties and a criminal conviction. It is a good idea to get legal advice before deciding to plead guilty to an offence, even if the prosecution's evidence seems conclusive.
If your matter is being dealt with in a NSW court, it is important to find a criminal lawyer in NSW (or Sydney) who is familiar with and has a good track record at that particular court. Even if you do decide to plead guilty, there are a number of ways a criminal lawyer can help you get a good outcome, so it is also important to choose a lawyer who has experience in defending cases similar to yours.
Getting the right charges
You may feel under a considerable amount of pressure to plead guilty to charges against you and it can be tempting to choose the option that will lead to a quick resolution. But it is always worth investigating the charges against you before you plead guilty. If you are not completely sure as to the details of the offence, or feel that police have got any part of it wrong, a lawyer can help. A good lawyer can work to get your charges reduced, or even changed to more appropriate charges.
Although it may seem clear cut, the evidence against you might be better suited to another, lesser charge and your lawyer will be able to advise you on this, and request the prosecution change the charges against you for something less harsh.
Reducing the penalty
In many cases, it is possible to negotiate a lesser penalty for an offence to which you plead guilty. Your lawyer will be able to point out any mitigating circumstances that led to you committing the offence, and can help you obtain character references and write a letter of apology to the court if appropriate. All these things can help you get a less severe penalty, and could even help you obtain a non conviction order.
Avoiding mistakes
Just like an experienced lawyer can help you by knowing which issues to focus on for the court, they can also avoid making the situation worse. It is easy to say the wrong thing in court if you are representing yourself and feeling under pressure, and an inaccurate statement or hasty remark can leave you with a harsher penalty than you would have otherwise got. Having a lawyer to represent you can help you avoid saying the wrong thing, as they will speak on your behalf and they know what to steer clear of.
Requesting a section 10 dismissal or conditional release order
If you plead guilty you may be able to obtain a section 10 dismissal or conditional release order, which is a finding of guilt with no conviction. A good criminal lawyer can ask the magistrate for a non conviction order on your behalf, and help present your case.
If you get a non conviction order, it means that even if you are found guilty you won't face any penalty or end up with a lifelong criminal conviction.
If you choose to plead guilty, a lawyer can help you prepare your best defence under the circumstances. If you aren't sure how you should plead, they can advise you of whether you need to plead guilty, or if you have grounds to defend the charges against you.
Receive all of our articles weekly