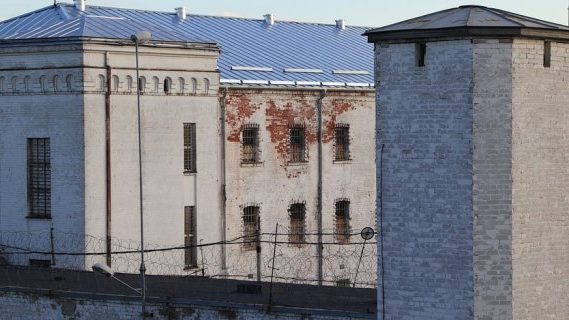 The female prison population in Western Australia rose at more than double the rate of males between 2009-2014, yet the state has only one all-female prison: Bandyup.
Bandyup has been the subject of many studies and reports over the years, which have led many to label it as Australia's toughest female prison, with high rates of assaults and civil disturbances.
In 2014, a report by the Western Australian Office of the Inspector of Custodial Services (OICS) called Bandyup "the most complex and neglected prison in the state."
As WA's only all-female prison, Bandyup accepts all classifications of adult females – from suspects on remand awaiting their court cases for minor offences, to 'hardened criminals' who have been sentenced and classified as extreme high security. Due to space constraints, different classifications of inmates often end up in the same area, which often leads to conflict.
Overcrowding and Assaults
The recent influx in female inmates at Bandyup has led to overcrowding and associated problems.
Inmates have been crammed into cells and even forced to sleep on mattresses next to toilets. The prison hit its peak population earlier this year, a population of 340, although it is only built to house 259.
The OICS recorded 414 assaults over a five-year period at Bandyup, which is an average of 8 assaults every month – well above the national average.
On 18 March this year, the WA Department of Corrective Services claimed that Bandyup has a capacity of 343 for 329 prisoners, denying there was a problem with overcrowding. But this claim has been disputed by a number of people including the Bandyup Action Group.
There is no official cap on the number of women that can be held at Bandyup. And while extra beds have been provided, there has been no corresponding increase in other infrastructure such as cells, showers and toilets.
The Report also identified the following effects of overcrowding:
The degeneration of infrastructure – the prison was built in the 1970s and needs "a great deal of maintenance work",
Health and hygiene standards being compromised, and
Reduced access to a range of services, including health, education program, employment training, recreational programs and visits.
There are also concerns about growing mental health problems, which are said to have contributed to several assaults. A 2008 study quoted by the OICS found that 90% of Bandyup inmates reported being subjected to abuse at some point in their lives, and 44% of those reported being abused as children. The report said that without adequate mental health support, inmates are less likely to integrate into mainstream society once released, contributing to a cycle of crime and imprisonment.
As the hed of OICS, Neil Morgan, states:
"Bandyup reflects all the key contributing factors [for assaults]: high rates of mental illness; too little for prisoners to do because of crowding, poor conditions and limited services; and the challenge of managing too many minimum and medium security women in a maximum security environment."
Tough Security
All inmates at Bandyup are subjected to maximum-security restrictions, even though only 10% of are actually classified as high risk. One-quarter of inmates are classified as minimum-risk, and they are often housed together with medium and maximum-security inmates.
According to WA's Prisons Regulation of 1982, security classifications are based upon factors such as risk of escape, type of offence, behaviour in custody and participation in programs.
In NSW, the classification of females is governed by regulation 13 of the Crimes (Administration and Sentences) Regulation 2014 (NSW). The highest classification is "5", which applies to inmates that should "at all times be confined in special facilities within a secure physical barrier" and under electronic surveillance equipment. They are deemed to "represent a special risk to national security". In contrast, minimum-security "1" and "2" inmates "need not be confined by a physical barrier at all times".
Male inmates do not face the same issues in WA. In 2014, there were 14 prisons for 4,700 male prisoners, which allows for greater separation between different classifications of inmates.
Reform
There have been tentative plans to convert the male Hakea prison into a 256-bed centre for women, with State Corrective Services Manager Joe Francis stating "We'll need a new prison. It's not rocket science."
While this may go some way towards addressing the needs of female inmates in WA, it may be high time to question why incarceration rates for women are increasing so quickly, and to formulate policies that address the underlying issues.
Receive all of our articles weekly