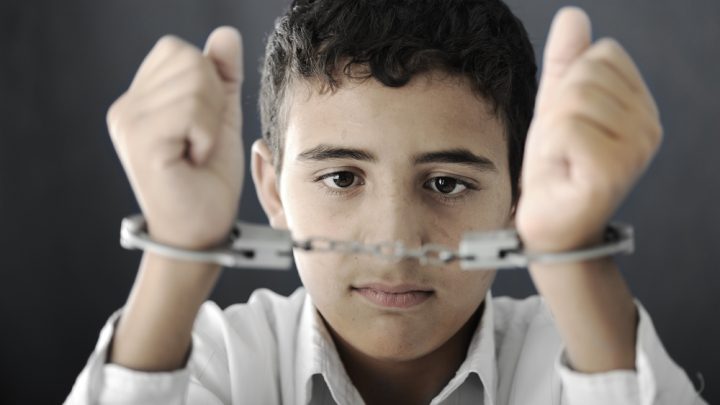 Ahmed Mohamed is a 14-year-old American living in Texas. He is well-known by his friends, family and peers at school as being the "Inventor Kid". His talent extends far beyond what most kids his age can do – Ahmed can fix phones and computers, and even repair car parts, right from his bedroom-turned-workshop. He also invents various gadgets of his own.
But one of Ahmed's projects got him into serious trouble. When he brought his homemade clock to school, he never imagined the reaction it would garner.
In Ahmed's own words: "I built a clock to impress my teacher but when I showed it to her, she thought it was a threat to her… It was really sad that she took the wrong impression of it."
It should be said that the clock didn't look like a conventional one you'd buy from a store – it had wires hanging out and was made from an old pencil case – but it did tell time!
When the clock beeped in a later class, a second teacher asked what the noise was. So Ahmed produced the clock and the teacher immediately confiscated it. School officers then questioned him and suspended him from school, before the police were called.
Later, Ahmed recalled his humiliation at being handcuffed in front of his new classmates. He had only just entered MacArthur High School.
Ahmed remembered: "They arrested me and they told me that I committed the crime of a hoax bomb, a fake bomb."
He was led out of his school in handcuffs and taken to a police station, where he was questioned about his creation. All he could say to them was that it was a clock.
Police officers would not let the young boy call his father. In fact, his father wasn't even told that his son had been taken into custody. Ahmed had asked to phone his father, but officers refused this basic request.
Finally, authorities worked out that he had not meant to scare anyone, and that it really was an innocent homemade experiment.
But Ahmed has never received an apology – either from the police or his school teachers. And mud sticks, so Ahmed is considering transferring to a new school.
Many believe that Ahmed was targeted because he is Muslim, including his father, and that a white boy would not have been treated the same way. Ahmed has never been in trouble at school before, let alone with police. His father is upset about his son's arrest, including the police refusal to allow his son to contact him and the lack of any apology. He has stated: "My son's name is Mohamed – people just think Muslims are terrorists but we are peaceful, we are not that way."
Fortunately for Ahmed, his ordeal has a silver lining: tremendous support for the teen has poured in from all kinds of places.
President Barack Obama publicly supported him on twitter, writing "Cool clock, Ahmed. Want to bring it to the White House? We should inspire more kids like you to like science. It's what makes America great."
Ahmed was invited to join Obama and some scientists at the White House annual Astronomy Night.
Even Mark Zuckerberg came out in support of the teen and invited Ahmed to Facebook if he was in the area.
Offers for studying at different schools and even colleges have flooded in.
But the story is not over for Ahmed: although Obama invited him to the White House to show off his clock, this won't be possible yet – because police still have it.
Arresting Minors in NSW
Teens like Ahmed should never be subjected to the treatment that he received from police. When children are suspected of committing crimes, there are certain safeguards in place to ensure that they are not taken advantage of by police, denied their rights (like the right to call a family member) or mistreated.
In NSW, the Police Code if Practice for Crime states that officers must immediately take steps to notify a parent or guardian that a child has been arrested. They must also advise them of the reason for the arrest and where the child is being held.
Unlike what happened to Ahmed Mohamed, who was not allowed to phone his father, NSW police officers must allow children to make a phone call, either to their lawyer, parent or adult friend.
Remember: for adults and children alike, every police interview is voluntary! You cannot be forced to undertaken an interview at the police station, and you should always seek legal advice before participating in one.
Children must have a support person present when they are being interviewed, who can assist them and ensure that they are not forced or scared into answering question. When possible, support persons and the child in custody must be allowed the opportunity to consult privately at any time (within the view of police).
Anyone under the age of 18 who is arrested can call the Legal Aid Youth Hotline, in order to receive free legal advice, or they can contact a private criminal lawyer for advice. Many specialist criminal law firms in NSW offer free first conferences, and are experienced in dealing with children's court cases.
Receive all of our articles weekly