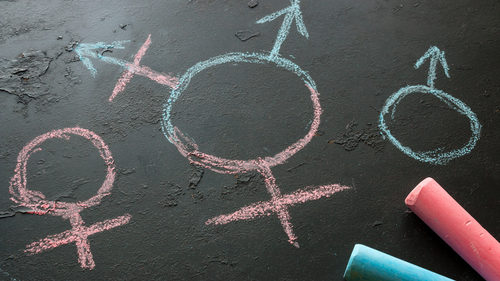 In recent weeks, the Victorian Government has reintroduced a bill to Parliament which would make it easier for people to change the gender recorded on their birth certificate to male, female or any other gender descriptor of their choice.
The Government says the reform is aimed at rectifying laws which provide that Victorians can only change their birth certificate after they have undergone gender reassignment surgery.
Tasmania, the Australian Capital Territory, the Northern Territory, Western Australia and South Australia have previously removed the requirement for surgery before a birth certificate gender can be changed.
The proposed new laws
Under the new Victorian proposal, a statutory declaration would be sufficient proof of official sex status, and would allow a person to change their sex every 12 months.
The law would also allow children to alter the sex recorded on their birth certificate, provided they have support from their parents and a statement of support from a doctor, registered psychologist or other "prescribed person".
A win for transgender rights
It seems like a sensible change antiquated to laws, making it easier for transgender people to be recognised as the individuals they are.
But opponents of the bill say it needs to be carefully scrutinised before being enacted, particularly in light of a recent Canadian case that has caused public outrage over the possibility that anti-discrimination laws require women to wax male genitalia.
A hairy issue
In recent weeks, the B.C Human Rights Tribunal has heard more than a dozen human rights complaints by transgender woman Jessica (formerly Johnathon) Yaniv against beauticians for refusing to wax her crotch. She still has male genitals, but says she is on a waiting list for genital surgery. The basis for her complaints are identical – that the women she contacted would not wax her pubic area, which means was discriminated against because she is transgender.
The Canadian tribunal said that her complaints raise important issues around the rights and obligations of transgender women and service providers in these circumstances.
Yaniv herself is also the subject of harassment allegations, including claims she has a history of sexualized online communication with teenage girls – allegations she has strenuously denied.
The case of Ms Yaniv has divided public opinion. But it has also revealed not only new legal perils but moral quandaries too, particularly at a time when the #Metoo movement has raised the issue of the importance of women to have the right and ability to say no to unwanted male genitals. And as it stands, Jessica Yaniv, despite her self-declaration and her intent to have gender re-assignment is still, presently, a man.
In Australia
Former state and federal human rights commissioner lawyer, Moira Rayner, says that under Victoria's proposed new legislation, which would give self-declared trans women, who possess a penis, access as women to equal opportunity protection, cases similar to those of Jessica Yaniv, would be possible in Australia.
The laws could open the floodgates for discrimination complaints in numerous settings, not just exposing women who offer intimate services such as pubic waxing or even underwear fitting if they reject trans women customers who still have penises, but also in other female-only settings, such as exclusion from being hired to fit clothing to women in a shop, or from admission to a girls' school, or to a women's room in a dormitory, hospital wards, women's shelters etc.
The Victorian legislation was blocked in 2016, and currently there are calls for much more discussion and consideration before it is passed in its existing form. It goes back to Parliament next month.
Receive all of our articles weekly