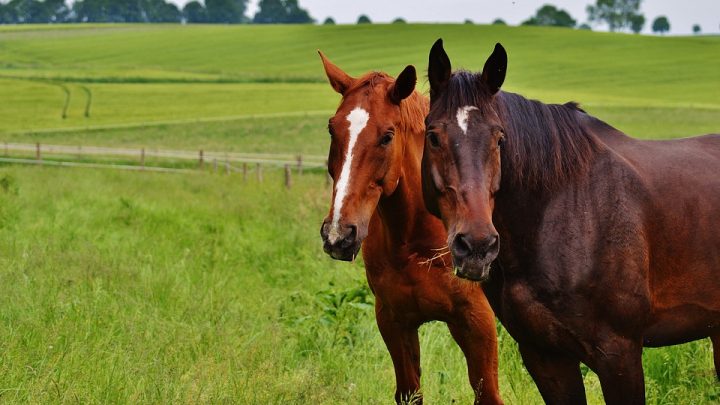 It's been dubbed "the race that stops the nation", but some say the better title is "the race that stops the nation for all the wrong reasons".
Around Australia last Tuesday, millions took part in the spectacle that is Melbourne Cup; donning outrageous fascinators, kicking back with a beverage or ten, and placing bets at the TAB.
But it wasn't all fun and games.
For animal rights activists, the day was filled with disappointment and anger, after two horses died following the iconic race.
Cup favourite Admire Rakti died after suffering a massive heart attack, while another horse, Araldo, was euthanised after a fan waved a large flag near him, causing him to spook and injure his leg on a fence.
While vets have suggested that the injuries could not have been foreseen, these tragedies have spurred calls from leading animal rights groups for tougher regulation of the multi-million dollar industry.
Whips – an unnecessary, but acceptable practice?
The RSPCA recently launched a campaign condemning the use of whips in horse racing, arguing that it causes unnecessary suffering and pain to animals that are already under considerable pressure to perform to their full potential in front of a cheering crowd.
Back in 1991, a Senate State Committee into Animal Welfare in the racing industry recommended that the use of whips should be banned altogether because they result in pain being unnecessarily inflicted upon horses.
The Committee was of the view that "competent riding of a horse using only hands and heels should provide just an exciting race."
Later studies have found that whipping does not affect the outcome of a race in 98% of cases; nor does it influence a horse's finishing position.
Furthermore, these studies have highlighted apparent breaches in racing industry standards.
While Australia is a signatory to the International Agreement on Breeding and Racing, which bans the use of whips to strike horses in the abdomen, whips were used in this manner in more than 75% of observed cases.
Studies have also shown that despite new regulations requiring the use of "padded whips" – that is, whips cushioned by a protective pad, these are largely ineffective as the unpadded section of the whip was found to make contact with the horse's body in 64% of cases.
Although the Rules of Racing allow for the penalisation of jockeys who use whips inappropriately, they are rarely enforced.
On top of this, there are limited restrictions on the use of whips in the final 100m of races – which are often the most exhilarating moments where horses are pushed to their physical limits.
Though there is no evidence to suggest that the use of whips played any role in the death of Admire Rakti, these procedures were found to be common in the facing industry, despite a raft of legislation which ostensibly prohibits these practices.
In NSW, persons who are in charge of animals, including jockeys and trainers, must take reasonable steps to alleviate the infliction of pain.
Similarly, in Victoria, animal cruelty includes overriding, beating, tormenting or terrifying an animal.
Though the use of padded whips has made some headway into preventing abuse, there still appears to be evidence that it causes unnecessary pain and suffering to horses.
Wasted lives
There has also been considerable contention surrounding the slaughter of racehorses no longer deemed to be financially viable, more commonly known as "wastage" in the racing industry.
Racing is an expensive industry, with huge purchase prices, training costs and veterinary bills – even before horses make it to the racetrack.
With many horses failing to earn enough money to cover those large costs,
they are often slaughtered for pet food once they are no longer deemed financially viable.
Statistics show that almost 40% of horses are prematurely slaughtered.
Calls for tougher crowd control
The death of racehorse Araldo after Tuesday's Melbourne Cup has left some questioning why such a large flag was able to be brought onto the racetrack.
While trainers have argued that the freak incident could not have been predicted or prevented, it has sparked fierce debate about whether stricter crowd control measures are needed for future racing events to prevent horses becoming distressed by members of the public.
Racing Victoria and the Victoria Racing Club have since reviewed post-race procedures and have ruled that for remaining races this week, horses will no longer be led past fans down the "avenue of honour."
They have also banned flags in areas where horses are expected to be for the remainder of the week.
However, they have not yet signalled whether these moves will be adopted permanently by the racing industry.
Thus far, the industry has also failed to state whether it will adopt any of the recommendations in relation to the use of whips or wastage.
Only time will tell whether the suggested measures will be adopted to better protect these impressive animals.
Receive all of our articles weekly