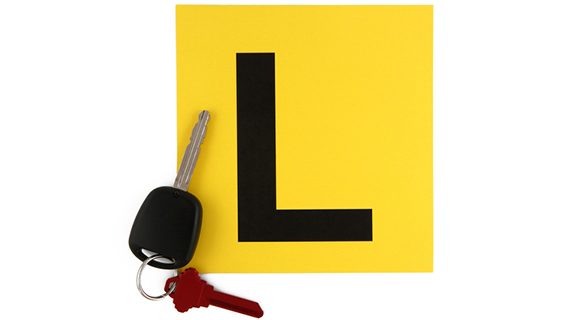 A learner-driver is facing multiple charges including driving under the influence and unaccompanied after being pulled over by police on the Northern Rivers.
The story so far
Police signalled 23-year old Mr Squires to pull over after allegedly seeing him driving erratically at Kyogle Road at Mount Burrell, near Nimbin.
Officers reported suspecting he was under the influence of alcohol and possibly drugs at the time. They searched his car and found two small amounts of methamphetamine and heroin weighing less than a gram each, and a number of oxycodone tablets.
They arrested and conveyed the young man to the local police station, where testing suggested the presence of morphine, methamphetamine, diazepam and alcohol in his system.
As the man holds a learners permit, he was required to have had a fully licensed supervising driver beside him.
Mr Squires was charged with driving under the influence, being a learner driver not accompanied by a licensed driver and three counts of possessing a prohibited drug.
He pleaded guilty to being an unaccompanied learner driver and the three counts of drug possession. Learner drivers are required by law to be accompanied by a supervising driver. If this law is broken, courts can impose a fine of up to $2,200.00 and up to 12 months of disqualification from driving.
Mr Squires has indicated a plea of not guilty to the charge of driving under the influence (DUI). The maximum penalty for DUI is 9 months imprisonment and/or a fine of $2,200 if it is the driver's first major traffic offence within the previous 5 years. There is also an 'automatic' disqualification period from driving of 12 months upon conviction, which can be reduced to a minimum of 6 months.
However, the magistrate may be persuaded in certain situations not to impose a criminal conviction, in which case there is no imprisonment, no fine and no licence disqualification.
If it is the driver's second or more major traffic offence within 5 years, the maximum penalties increase to 12 months imprisonment, a $3,300 fine, and an automatic disqualification period of 3 years which can be reduced to a minimum of 12 months.
The MERIT program
The driver's lawyer has requested that he be assessed for the Magistrates Early Referral into Treatment (MERIT) program which is available to eligible defendants who appear at participating local courts.
The program targets those with a demonstrable drug or alcohol issue who are motivated to engage in treatment and rehabilitation.
The goal of the MERIT program is to allow defendants to focus on treating their drug or alcohol problem in isolation from legal matters.
Agreement to become involved is not an admission of guilt to the offence charged, but completion of the 12 week program can certainly result in a more lenient penalty being imposed where there is a plea or finding of guilt.
DUI – one of the biggest killers on our roads
Driving with drugs or alcohol in the system is said to be a factor in one in every five fatal collisions in NSW.
Alcohol impairs the ability of drivers to be adaptive, and react quickly to situations. It can also give drivers a greater sense of confidence, meaning they may take risks on the road. It can also make drivers drowsy, causing them to be unresponsive behind the wheel.
Drink driving – know the limit
A BAC of zero applies to Learner, P1 and P2 drivers – meaning they are not permitted to have any alcohol in their systems while driving.
A BAC under 0.02 applies to drivers of vehicles greater than 13.9 tonnes – for example, drivers of large trucks, and also drivers carrying dangerous goods. It also applies to drivers of public vehicles such as taxis.
A BAC of under 0.05 applies to all other licence holders. Experts say it's best not to try to calculate your BAC because alcohol concentration can depend on a wide range of factors, not just how many drinks you've consumed.
So if you're planning to drink, or if you've decided to drink while out and about, it's a good idea to leave your car where it is.
Receive all of our articles weekly
Author
Sydney Criminal Lawyers
Sydney Criminal Lawyers®
is Australia's Leading Criminal Defence firm, Delivering Outstanding Results in all Criminal and Driving cases. Going to Court? Call (02) 9261 8881 for a Free Consultation.