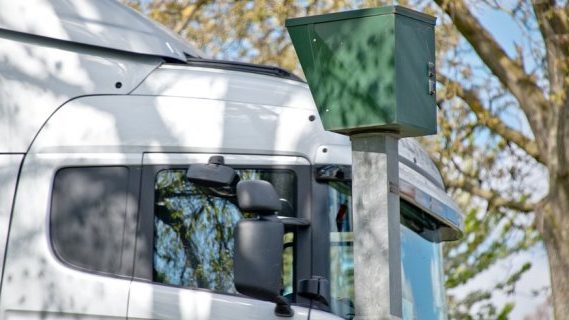 Truck driving is certainly not a cushy job. It is laborious and sometimes dangerous work, with truckies amongst the most likely to be injured or killed at work.
It is well-known that truck drivers may be expected to work long hours, and that some may write inaccurate entries into their logbooks to meet deadlines.
Although truck drivers should not be driving for more than 12 hours a day, some have been known to work 16 or more. Some long distance drivers have been known to work 75 or more hours in a week, and a recent police operation in western NSW found that several drivers had gone well over their maximum working hours.
Although trucks in Australia are supposed to be fitted with speed limiters stopping them from going over 100km/h, police have detected drivers travelling as fast as 140km/h in vehicles with tampered limiters.
Such dangerous behaviour is often condoned, if not expected, by some owners and managers of trucking companies.
Those who are most at risk of fatigue and drug use are truck drivers paid by the trip or by the kilometre.
In order to cope with the fatigue, some truck drivers have turned to amphetamines – which are used to counter-act feelings of tiredness, and help to stay awake and alert.
Truckie sentenced for manslaughter
One truck driver was recently sentenced in Downing Centre District Court for three counts of manslaughter after his truck veered across the Hume Highway and hit another car. The three occupants of the car were killed instantly.
When the truck driver, Vincent Samuel George was tested, his blood samples revealed that he had been affected by methadone at the time of the crash.
George was sentenced to a total of 17 years imprisonment. He will be disqualified from driving for a further nine years after he is released from prison.
How big is the problem?
Roadside testing has detected an increasing number of truck drivers testing positive for drugs; the most common being ice, speed and cannabis.
Some drivers have been detected organising drug deals over radio using code words. There are well-known truck stops in Victoria, NSW, QLD and SA where truck drivers have purchased drugs.
In 2014, 156 heavy vehicle drivers were found to be on drugs while driving in Victoria – almost double the 86 drivers caught in 2013. A whopping 1 in 14 truck drivers tested in that state returned positive drug readings.
And over the Easter long weekend this year, drug testing among Victorian truck drivers found that about 1 in 12 was affected by ice.
The percentage in a South Australia blitz was even higher – 142 out of 1431 truck drivers tested had drugs in their system; more than 1 in 10.
It has been suggested that these numbers do not reveal the full extent of the problem; as truck drivers often use their radios to warn each other of any upcoming police checkpoints.
Is there really a big discrepancy between truck drivers using drugs and the general population?
Perhaps not. The percentage of truck drivers who failed the roadside drug tests is similar to other motorists, according to SA Road Transport Association executive director Steve Shearer.
Assistant Victoria Police Commissioner Robert Hill adds that the rise in ice use amongst truck drivers corresponds with the rise in the use of that drug amongst the general population.
And while more truck drivers have been caught drug driving, this is often because they are specifically targeted for roadside testing.
But as the number of random drug testing for general motorists increases, the extent of drug driving amongst the general population is exposed; with some drug testing stops detecting astonishing numbers of people with drugs in their system.
Hundreds of drug-drivers were caught out over the Easter long weekend, and in NSW, a staggering 1 in 6 drivers tested positive to drugs. The most common drugs used were methamphetamine, cannabis and ecstasy – which are the same three drugs that topped the list amongst truck drivers.
Making the industry more accountable
While it is a concern that many truck drivers are under the influence of drugs, most aren't doing it for recreational purposes.
As one Melbourne truck driver reported to the Herald Sun:
"some people take speed and ice but there is always going to be rampant drug use if truck drivers are required to work these long hours. Do you think these people are dancing and raving in their trucks? No, it's not for fun they are using, it is as a tool to do their jobs."
Many truck drivers report that it can be extremely difficult to meet deadlines without cutting corners or breaking the law. It may not be as easy as 'just saying no' to an employer, especially in the current employment climate.
And it's not only drivers that may be caught by the long arm of the law. Thousands of owners and directors have already been prosecuted in NSW for various breaches – including for their employees speeding.
But most of those at the top of the food chain protest against being held responsible for the conduct of their employees, denying that the industry places undue pressure on truckies to work excessive and unsafe hours. One even claimed the prosecutions were just a police publicity stunt.
Despite legislation being in place to limit working hours and implement mandatory rest periods, it appears that the problem of drug taking amongst truck drivers has not been solved.
Receive all of our articles weekly