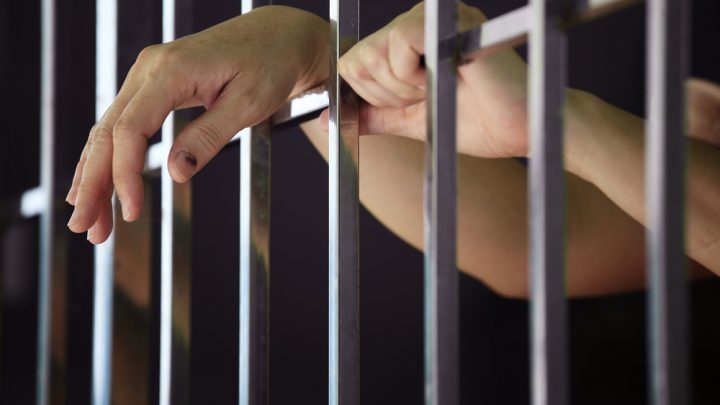 Having a loved one in prison can be distressing, but being able to visit them from time to time can make the ordeal a little easier to bear.
Unfortunately, it can be difficult to navigate the prison bureacracy in order to organise a visit with a friend or family member.
What Happens After My Loved One is Arrested?
It can be deeply upsetting to hear that your loved one is in trouble with the law – and often, the first you will hear of it is when they contact you from the police station.
These situations can be highly emotional, and it can be difficult to get all the facts.
The first thing you should know is that just because a person has been arrested, it does not necessarily mean that they will remain in custody until their case is finished (i.e. 'on remand').
Bail
After they arrest and charge a person with a criminal offence, police will make a decision about whether to release them into the community 'on bail' prior to their first court date. If granted 'police bail', the person may be required to comply with bail conditions – for example, to report to police on certain days.
If they are not released on police bail, they will be brought before a magistrate as soon as possible (usually the same or following day) where they will have the opportunity to make a 'release application'; previously known as a 'bail application'.
If they do not make an application or are bail refused, they will be held on remand in custody. In Sydney, this usually means that your loved one will be sent to the Silverwater Remand Centre (MRRC) after leaving police cells– but because prisons around the state are packed to the rafters, they may be held in the police cells for several days and sent almost anywhere.
If you want to find out which prison your friend or family member is being held at, you can contact Sentence Administration on (02) 8346 1000 and quote your loved one's name and date of birth. It can also help to quote the person's Master Identification Number (MIN), although you may not know this.
Visiting the Prison
Once you find out where your loved one is being held, the next step is to organise a visit.
If your loved one is at the Silverwater MRRC, you must call the prison in advance on (02) 9289 5657 to organise a visit. Visitors can opt for either a morning session (between 8.45 and 11am) or an afternoon session (between 12.45 and 2.45pm).
Visiting hours at other prisons may be different, and you can view a full list of visiting times here. You must book visits in advance by contacting the relevant centre. It is also a good idea to double check on the day of your visit to make sure there are no issues.
When booking a visit, you will be assigned a Visitor Identification Number (VIN). When visiting the prison, you will be required to show identification documents, such as a driver licence or passport.
You will be required to quote your VIN when making bookings in the future.
When visiting a prison for the first time, you will be subjected to identification procedures, including having your fingerprints and photo taken. You will also need to fill out a visitor form before seeing your loved one, and you may be subjected to a general search before being taken into a special area where you will be able to spend time with your friend or relative.
Frequently Asked Questions
1. Can I bring items into prison for an inmate?
According to Corrective Services NSW, visitors can bring the following items for inmates:
Newspapers and magazines in languages other than English that are not available through the prison buy up system;
Unframed photos which are not in albums;
New socks and underwear, singlets and thermal underwear.
These items cannot be handed directly to inmates – they must be given to an officer in the visits area who will pass them on to your friend or family member.
2. Can children visit?
Children are able to visit most inmates, unless there are significant issues relating to that inmate, such as an outstanding AVO, or where the inmate has committed offences against children. In these cases, the inmate may need to be assessed before children can visit.
Some prisons have special facilities for children, such as play equipment, to encourage inmates to interact with their kids.
There are also community support services for children who have a parent in prison – organisations such as SHINE for Kids can help organise activities with kids and parents in prisons, as well as safe transport options to help kids travel to and from prisons.
3. What about visiting rural prisons?
Having a family member in a rural or regional prison can be all the more difficult – but thankfully, there are services which can make these visits a little easier.
For people who have to travel long distances to visit inmates who are serving at least 6 months imprisonment, the Services and Programs Officer may be able to organise travel and accommodation. However, the service is only available to NSW residents who are receiving a Centrelink benefit.
Receive all of our articles weekly
Author
Sydney Criminal Lawyers
Sydney Criminal Lawyers®
is Australia's Leading Criminal Defence firm, Delivering Outstanding Results in all Criminal and Driving cases. Going to Court? Call (02) 9261 8881 for a Free Consultation.