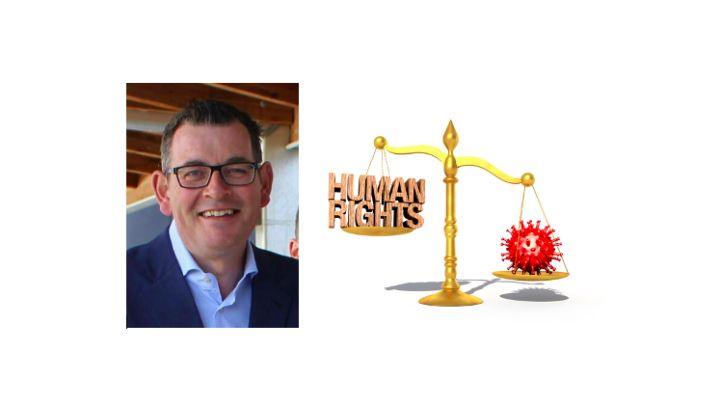 The Victorian Government has extended the jurisdiction's state of emergency until December 2021, despite falling Covid-19 numbers across the state.
Under existing laws, this is the last time a state of emergency can be consecutively used for Covid-19, but there are questions around whether it's necessary at all – especially for another nine months when the virus appears to be well under control.
More than 5 million Covid tests have been conducted to date, and there is currently only one case of Covid-19 – which is in hotel quarantine.
In the past few weeks, several thousand vaccinations have also been delivered in the Aged Care Sector, as well as to frontline health workers.
Victorian State of Emergency declared until December
Despite this, the Government has managed to pass the extension in the upper house with the approval of members of minor parties in exchange for in exchange for reducing Covid-19 fines for young people, a commitment to review fines in disadvantaged communities and a confirmation of the right to protest.
Victoria has handed out more Covid-19 fines than any other state.
The government has also agreed to give people the right to appeal detention orders, as recommended by Victorian Ombudsman Deborah Glass after her review of the public housing tower lockdown last year.
But the Opposition leader in the upper house, David Davis, has described the amendments as a "sell out by the minor parties" which allows the Andrews government a "blank cheque" with "unbridled power until Christmas".
'Sweeping powers'
The state of emergency expands the ability of the Government to make rules without the usual discussion and robust debate in Parliament, and without actually passing legislation.
It gives politicians extraordinary power to impose rules that control the public – with many of the view the state is moving closer and closer to authoritarian-style government.
Among many other things, the state of emergency gives the Chief Health Officer, and any other 'authorised officers', the power to detain any person "for the period reasonably necessary to eliminate or reduce a serious risk to public health".
These authorised officers also have the power to restrict movement, search premises without a warrant and "give any other direction that the authorised officer considers is reasonably necessary to protect public health".
The Victorian Government is working on legislation which would replace the current state of emergency powers, although that may be some several months away from being passed and enacted.
Currently, the Victorian Public Health and Wellbeing Act allows for a state of emergency to run for a maximum of six months. The reason for this limitation is that democracies have recognised that extended restrictions on basic freedoms and legal safeguards mean that a society essentially becomes an authoritarian regime, whereby those in power exercise enormous power over what citizens can and cannot do.
But Daniel Andrews has consistently pushed for extensions since the state of emergency was first put in place in March 2020.
Democratic freedoms must be restored as soon as possible
While many have been in favour of emergency powers while the virus was prevalent, there are also many that feel the powers should be closely reviewed and only last as long as absolutely necessary.
The coronavirus is still active in the community, but outbreaks have been managed well over the past few months, and the spread has been minimal.
While Daniel Andrews might argue that this success is attributable to lock downs, many are of the view the time is coming for all states and territories to accept that for the foreseeable future we need to learn to live with Covid-19, and that means finding a way forward that doesn't rely on strictly controlling the population.
Receive all of our articles weekly
Author
Sonia Hickey
Sonia Hickey is a freelance writer, magazine journalist and owner of 'Woman with Words'. She has a strong interest in social justice, and is a member of the Sydney Criminal Lawyers® content team.