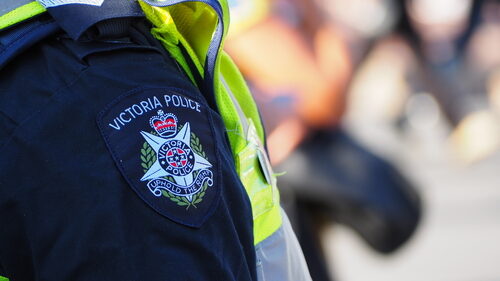 Attendees at a gathering at a home been fined a total of $21,000 over the weekend, for allegedly contravening Victoria's strict Covid-19 restrictions.
Victoria Police fined 13 people $1652 each over allegations they failed to wear masks or social distance at a house gathering. Police say that when they arrived at the premises, a number of attendees fled the scene and hid in neighbourhood gardens and on rooftops.
'Spot checks on people's homes'
Police have issued 79 fines over the past couple of days and have conducted around 200 spot checks have been conducted on people in their homes, in businesses and in public places across the state.
While some restrictions eased last week, the majority of the lockdown rules remain in place – people are only allowed to travel 5km for shopping or other necessities, but are now allowed to exercise for up to 2 hours maximum per day, although if you are travelling within 5km to exercise, this time is included within the 2 hours permitted.
The night curfew has been lifted completely and students are in the process of returning to school in stages, workers are still being encouraged to stay at home where possible.  'Non-essential' businesses remain closed, restaurants, cafes and pubs are only permitted to serve takeaways, and services to homes, such as cleaning or gardeners, or other trades, are not permitted unless it is an emergency.
While up to five people from a maximum of two households can meet to exercise, People are still not permitted to socialise at home. The rules state that you can only have visitors or go to another person's house for the purpose of giving or receiving care. You can leave your house to visit a person if you are in an "intimate personal relationship" with them, and people who live alone are allowed to nominate one person to visit them.
People are still required to wear masks in public, and Melbourne residents are to stay within 5km of home. Victoria police are monitoring traffic seeking to leave metropolitan Melbourne and residents face $5,000 fines if they leave the city without a valid reason (providing or receiving care, medical needs, visiting an intimate partner or for work with a valid work permit).
Fines for breaching public health regulations
Police can issue on-the-spot fines of up to $1,652 for individuals and up to $9,913 to businesses, for general breaches of the stay-at-home orders.
The on-the-spot fine for not wearing a face covering is $200 and the fine for breaching isolation orders multiple times after testing positive for coronavirus is $4,957. This can be increased through the courts to a maximum of $20,000.
In late September, Premier Daniel Andrews announced a new fine of "almost $5,000" for unlawful outdoor or indoor gatherings.
Lockdown fatigue
Strict lockdown measures have been in place since early August in Victoria when the second wave of the coronavirus pandemic started to sweep across the state, and, given that the state was in lockdown earlier in the year (along with the rest of the country) many people are starting to suffer from 'lockdown fatigue'. But with 14 new cases recorded this weekend, Premier Andrews has already dashed hopes for next weekend's original promise to ease restrictions further, saying that restrictions would 'loosen'' but 'steps would be small'.
Around the globe lockdown fatigue has become a common complaint over the course of 2020 with Australian psychologists saying that emotional fatigue is very real. Research from the Australian National University released last month showed three in five people felt anxious or worried about coronavirus and also reported increases in loneliness and declines in overall life satisfaction. Some experts say that not having enough time outdoors in fresh air and sunlight is exacerbating the problem, because the sunlight in particular regulates the body's circadian rhythm, which is essential for healthy sleep.
Courts will test the Government's heavy-handed approach to managing Covid-19
The State's approach to managing the Covid-19 outbreak has been criticised time and again for being particularly over-zealous, authoritarian, and as sanctioning the aggressive actions of police as they enforce the rules. Now, many of the decisions made by the Andrews Government are being tested in court.
The Government faces a civil suit involving 21 plaintiffs who are suing the State over job losses during the second round of lockdowns which forced business closures across the State. The civil suit claims that the Government's bungled handling of hotel quarantine led to the second lockdown, and job losses and argues that the Government is liable for damages.
In another case, a cafe owner has commenced civil proceedings against the state government on the basis that the curfew, which forced people to stay in their homes from 8pm to 5am, was a deprivation of human rights, not just for her and her three children, but for "millions of healthy citizens".
Freedom protesters arrested in Melbourne over their peaceful protest against lockdowns in September have taken their case to the High Court arguing that their arrests were not constitutionally illegal, despite the State of Emergency powers in place across the state.
Receive all of our articles weekly