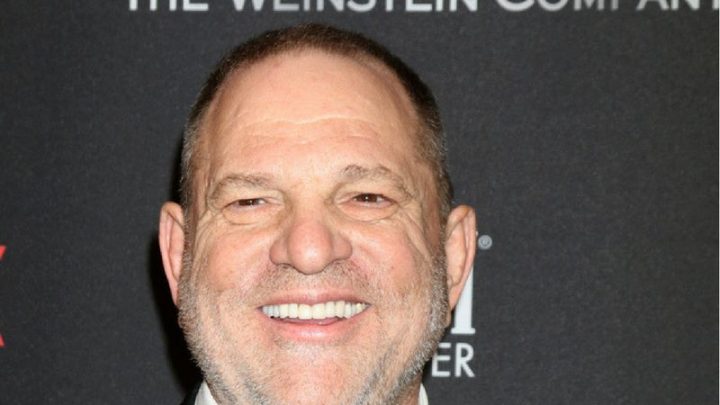 As the Harvey Weinstein saga continues to dominate global headlines, more Hollywood actors –  both famous and not so famous – continue to come forward claiming they 'knew' of the movie mogul's reputation for sexual misconduct, even if they had not themselves been victims of his unwelcome advances.
But while the allegations swirl, police say they alone are not enough for criminal charges to be brought and none have yet been laid against the Oscar-winning producer.
LAPD investigation 'imminent'
While the Los Angeles Police Department (LAPD) is expected to begin investigations shortly, a police spokesperson informed the media that no formal report or statement has been made by anyone directly alleging criminal conduct on Weinstein's part.
Following due process, any initial investigations by the LAPD will be referred to the L.A. County District Attorney's office to assess whether the evidence is sufficient for criminal charges to be brought.
Meanwhile, Weinstein's company has reportedly admitted being aware of 'payoffs' – comprising previously undisclosed settlements with several women, including former assistants and actresses, who made allegations of "sexual harassment and unwanted physical contact" against Mr Weinstein.
NYPD Investigation
An NYPD assisted wiretap from 2015 is also circulating wherein Weinstein appeared to be attempting to lure a young woman into his hotel room.
The decision by New York police that the recording and subsequent enquiries were not enough to proceed with criminal charges against the mogul. This caused a significant controversy, with the Manhattan District Attorney's Office saying it would have prosecuted Weinstein in 2015 if it could have, but:
"After the complaint was made in 2015, the NYPD – without our knowledge or input – arranged a controlled call and meeting between the complainant and Mr. Weinstein. The seasoned prosecutors in our Sex Crimes Unit were not afforded the opportunity before the meeting to counsel investigators on what was necessary to capture in order to prove a misdemeanor sex crime.
"While the recording is horrifying to listen to, what emerged from the audio was insufficient to prove a crime under New York law, which requires prosecutors to establish criminal intent. Subsequent investigative steps undertaken in order to establish intent were not successful. This, coupled with other proof issues, meant that there was no choice but to conclude the investigation without criminal charges."
But as more stories emerge, New York Police, the LAPD and even investigators in London have been drawn into the Weinstein case, and are beginning to make preliminary enquiries that may eventually help them to build a case.
No statute of limitation
In New York, there is no statute of limitations on prosecuting sexual assault cases.
This is also no longer a limitation period in California, due to a law signed by Governor Jerry Brown in September 2016. However, this new law only affects allegations of sexual assaults which took place after January 1, 2017. In light of the allegations levelled at Weinstein, this potentially means he will only susceptible to incidents that are alleged to have occurred in the last decade in that state.
Some of the females say that, despite unwanted advances and initial non-consensual sexual encounters, they went onto have 'relationships' with Weinstein because he was powerful in Hollywood circles and they 'needed to keep their jobs'. But it seems that Mr Weinstein's reputation for sexual misconduct is something Hollywood insiders have known about for a long time.
Innocent until proven guilty
Mr Weinstein is strenuously denying any allegations of 'non-consensual sexual relations' and has engaged the services of high profile lawyer Blair Berk, who is famous for representing Mel Gibson.
It is important to bear in mind that, like anyone else, Weinstein is presumed innocent until and unless he is proven guilty.
That said, his treatment even before any charges have been laid is an example of how a person's world can be turned upside down by unproven allegations – Weinstein has already been fired from the company he founded, and the Producers Guild is taking action to expel him.
There are also rumours he may flee America to 'seek treatment' in Europe.
Receive all of our articles weekly