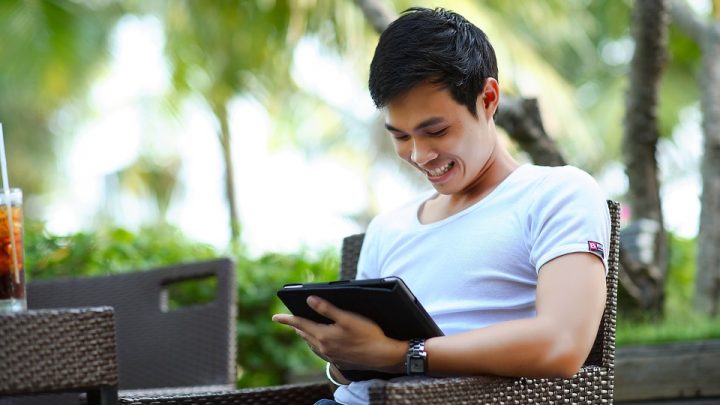 Avvo.com is a website offering free access to lawyer profiles, consumer reviews, peer endorsements and overall lawyer ratings.
Users can also post legal questions which, according to CEO Mark Britton, are answered for free by qualified lawyers within twelve hours. The site also allows users to arrange fifteen-minute telephone conferences with lawyers for US$39.
The website attracts a whopping 8 million visitors per month, creating US$8 billion in revenue for lawyers per year. It generates tens of millions in profit per year for itself through several revenue streams; including subscriptions starting from US$49 a month, on-site advertising from US$100 per month, and websites from US$99 per month, in addition to the paid lawyer consultations. It commenced operation in 2007 and is now estimated to be worth US$650 million.
Avvo Inc. recently stated that:
"More than 225,000 lawyers from around the country now participate on Avvo and Avvo generates more than 650,000 contacts from consumers to attorneys every month – double that of a year ago. Since Avvo introduced the Avvo Rating in 2007, it has become an industry standard, rating more than 97% of lawyers in the United States. Avvo's legal Q&A forum is the largest online, with nearly 7.5 million questions and answers and consumer getting legal help every 5 seconds."
It is a monumental feat in such a short period of time.
The Avvo Website
Put simply, Avvo.com is a brilliantly constructed, resource-packed website delivering a seamless user experience.
The homepage is impressively plain and clean – displaying just three main categories, all of them consumer focused:
'Q&A' – where users can view millions of legal questions and answers, and post new questions for lawyers to answer,
'Advisor' – where users can speak with a 'top reviewed lawyer in one affordable phone call' (US$39 for 15 minutes), and
'Directory' – boasting more than 200,000 lawyers in 120 practice areas across the country.
The consumer is then effortlessly guided to what they are looking for, with flawless simplicity.
The SEO structure is immaculate and the site's overall focus is on making it easy to access legal information.
The Australian Market
The company most likely to crack to Australian legal market is perhaps Avvo itself, with its formidable infrastructure that could easily be expanded internationally, crushing any competitors – not to mention its established credibility, track record, and seemingly endless resources. In addition to the profit generated, investors are flocking to get a piece of the action – with one company recently ploughing US$71.5 million in investment which Avvo says will go towards 'marketing initiatives' and 'expanding its product offerings'.
Closer to home, several Australian start-ups have tried to copy the Avvo model – declaring themselves to be 'innovators' in the process.
Two early frontrunners lawdingo.com.au and rocketlegal.com.au appear to have recently disappeared.
Lawpath.com.au has a tagline remarkably similar to similar to Avvo – "We've made legal easy" as opposed to Avvo's is "Legal.
Easier". Lawpath is a clean site which has evolved to primarily focus on providing resources to law firms and small business, rather than public consumers. It has a range of resources, including facilities to help register companies and trademarks, and to lodge patents.
On the consumer side, Lawpath has a facility where members of the public can 'get 3 fixed-price quotes in 4 hours'. It also has a regularly updated blog and a range of legal guides which are overwhelmingly business-focused. The site boasts 15,000 customers and 600+ expert lawyers.
Next in the running is LawAdvisor.com. The website's homepage has three broad categories: 'Ask legal questions', 'Consult a lawyer' and 'For Startups'. The first category is like Avvo's 'Q&A' while the second and third follow Lawpath's lead. The startup spends heavily on self-promotion – constantly comparing itself to Google and expressing altruistic and even philanthropic intentions – but the site itself is cumbersome and strikingly lacking in substance. It almost beggars belief that despite the company's boastful claims of 'innovation' and technological advancement, the site's primitive responsive template makes much of the text extremely difficult to read on mobile phones.
However, with greater focus on the fundamentals and less on self promotion, the company has potential in the Australian market, with significant investment to draw upon and over 1000 lawyers already on board.
The next competitor is LawCoice.com.au, whose homepage has two main categories: 'Find and compare lawyers' and 'Ask a free legal question', which are essentially the same as Avvo's 'Directory' and 'Q&A'. Also similar to Avvo is the site's facility to rate and review lawyers; who are then given a ranking. LawChoice.com.au is perhaps the most closely modelled on Avvo; but like LawAdvisor, is sadly lacking in substance.
As the name suggests, Lawyerquote.com.au is designed to provide consumers with quotes for legal services. The homepage invites users to 'Instantly Compare Legal Quotes Now', to get 'Fixed-fee quotes for legal matters – instantly' and boasts being 'Australia's only instant legal pricing website'. All very impressive.
However, after the user goes through the rigmarole of entering the law category (eg criminal law), postcode, type of case (eg low range drink driving), what they intent to do (eg plead guilty) and so on, the site is disappointing 'unable to find an instant quote' – then inviting the frustrated user to submit a 'manual quote'. Very disappointing.
So there it is – the Avvo model and a quick outline of those trying to emulate its success, or otherwise achieve a stranglehold on the lucrative Australian legal market.
Someone will ultimately succeed in making individual law firm sites a thing of the past, the question is "who?".
Receive all of our articles weekly