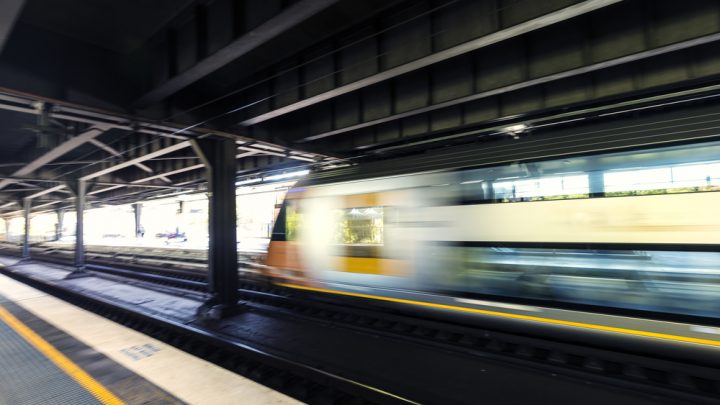 In a move to make public transport more secure, the NSW Government has stopped employing transit officers – designated public transport staff with limited powers of authority – in favour of using police officers.
Under the new system, rolled out in 2012, the government has gradually reduced the number of transit officers working on buses and trains, replacing them with specially trained police officers under the Police Transport Command.
All law enforcement functions on NSW transport networks are now undertaken by police officers, and have been since December last year.
These changes mean that the police presence on public transport has increased, and although there are still a limited number of transit officers deployed on public transport, many of their duties now focus more on collecting tickets and dealing with minor issues, rather than on detaining, searching and law enforcement activities.
For travellers, this may mean increased safety, but also the likelihood that any misdemeanour will be seen and acted on.
What powers do police officers on public transport have?
The police officers working for Police Transport Command have the same powers of arrest and search as any other police officers, and they are also obliged to follow the same rules as general police officers when arresting or stopping someone to search them.
These powers are governed by the Law Enforcement (Powers and Responsibilities) Act 2002.
Under these powers, police have the authority to request the names and addresses of anyone they suspect may be able to assist in the investigation of an alleged indictable offence.
They may request proof of identity if they have reasons to suspect a person may be misleading officers as to their true identity.
Police officers working on public transport also have the authority to arrest someone if they have reasonable grounds to believe that they have committed or are committing an offence as well as for a number of additional reasons.
They can search a person who they have reasonable grounds to suspect may be carrying stolen property or items that relate to an offence, or if they believe the person may be carrying a prohibited drug or plant.
What powers did NSW transit officers have before the changes?
Transit officers were first introduced in 2002 in a move to increase security on the rail system after it was revealed that the issues faced in maintaining security on trains in NSW needed more authority than was held by the security guards who were policing the rail network.
Under the previous system, transit officers (also known as rail safety officers) were given similar legal powers as special constables in the NSW Police Force.
They were governed by the Rail Safety Act 2008, which was repealed in 2013.
The role of NSW transit officers was to ensure that passengers and rail workers were compliant with the rules governing travellers on public transport and to ensure safety for passengers travelling on trains.
Transit officers were given a number of specific powers under the Rail Safety Act 2008 and the Rail Safety (Offences) Regulation 2008. These included:
    The power to direct people to leave trains and railway stations.
    The power to demand names and addresses from people who they had reasonable grounds to suspect had committed a railway offence.
    The power to request to inspect tickets and concession cards.
    The power to issue infringement notices and on the spot fines to those who had been caught committing railway offences.
Under the previous legislation, transit officers were not given any specific powers of arrest, beyond performing a citizen's arrest.
Once a suspect was arrested, the transit officers would then transfer them into police custody as soon as possible.
Under the previous legislation, transit officers didn't have any powers to search suspects without a warrant, but they could detain them until police arrived if they had reasonable grounds for suspicion.
Why were transit officers phased out?
Prior to 2012, there were 600 transit officers working in NSW, performing a range of different duties.
This was reduced to 150 officers in 2012 with an extra 300 police officers being deployed to undertake transport duties.
The remaining 150 officers were retained to undertake "revenue protection" and mostly deal with minor matters, such as fare evasion and compliance with safety rules.
The move to restructure the transport policing system was announced by then NSW Premier Barry O'Farrell with the aim of providing a safer public transport system for travellers in NSW.
The move was considered controversial at the time with the opposition suggesting that transferring 300 officers to work on the rail system meant that they were removed from other areas where they could be put to better use, such as areas of Sydney with a high crime rate.
Since the repeal of the NSW-specific Rail Safety Act 2008 and the adoption of the national Rail Safety Act 2012, the remaining transit officers have extremely limited powers.
They still have no powers of arrest, unless they make a citizen's arrest, and they are not able to search anyone without a warrant.
They are able to request identity documents if they believe that a name and address provided to them is false.
Have the changes been effective?
The results of the move from transit officers to police are yet to be seen, as the initiative is still very recent.
The changes have also come in conjunction with a number of other increased security measures on NSW public transport, including additional CCTV cameras, a number of help points which allow travellers to have direct communication with rail staff, and improved lighting.
However, Police Transport Command officers have made a number of arrests and laid thousands of charges on public transport since the changeover.
According to the NSW Liberal Party website, officers have made nearly 2,900 arrests since May 2012 and laid more than 5,000 charges, although more arrests and charges don't necessarily mean reduced levels of crime or a safer community.
Whether or not phasing out transit officers is going to make a difference to the safety and levels of crime on NSW railways remains to be seen.
The few transit officers who are left, have very little in the way of power and are mainly there to deal with fare evasion and minor misdemeanours.
They have no law enforcement capabilities and any law enforcement or police work is generally undertaken by police officers.
Receive all of our articles weekly