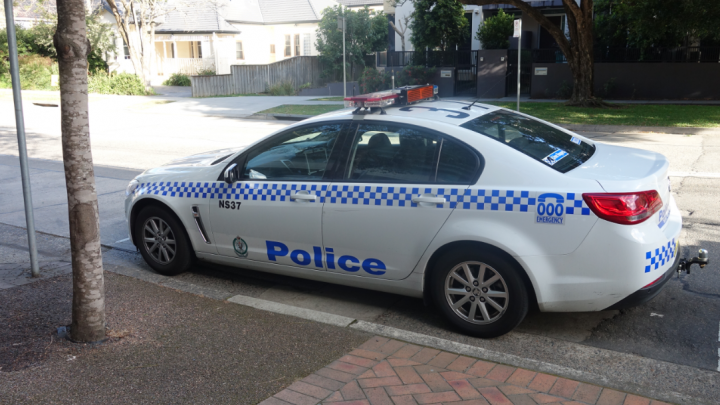 Nobody likes being pulled over by police, but what should you do if you suspect the person standing by the roadside is not a genuine police officer?
While it might sound a bit like something out of a movie plot, impersonating a police officer is more common than you might think.
Incidents prompt warning from police
Police in Sydney have issued a warning to the public after two separate incidents in which a man impersonating a police officer tried to pull over women driving alone in their vehicles. Police believe that the incidents, which both occurred in early March, are linked because both involved a white sports sedan with blue and red flashing lights, and a man who fitted the description of being Caucasian with a bald head and yellow teeth.
Less than a week later, a woman travelling with her toddler in the southern NSW town of Wagga Wagga was pulled over by a car with flashing lights. Two men wearing fake police uniforms assaulted and robbed her.
How common is the impersonation of police officers?
As well as these recent cases, there have been a number of other incidents involving people falsely claiming to be police. Last year, a man in Adelaide was charged with impersonating a police officer after he approached a person on the street, identified himself as a police officer, and then stole the person's wallet after requesting to see their identification.
A Queensland man appeared in court in Sydney in early March after being charged with impersonating a police officer. He stole his mother's police badge to gain admission to bars and pubs in Sydney. The man was found guilty but was released on a good behaviour bond, as it was determined that he hadn't used the badge for any financial gain or malevolent purpose. The episode was put down to immature behaviour.
In many cases, impersonating a police officer is not done with the intention of harming anyone. But sometimes it can be more sinister, as in the case of the mother who was assaulted in Wagga Wagga. In another more serious case, a man in Brisbane was pulled over last year, threatened with a gun and harassed for an hour by a man pretending to be an undercover policeman.
So how do you know if a police officer is genuine?
It's essential that you pull over immediately if a marked police car asks you to. Failing to do so is an offence, and could leave you facing serious penalties including a criminal conviction.
But if a car is not marked and the occupants aren't wearing uniform, how do you know that they are police and not impersonators?
Perhaps the best way is to inspect their identification. A police officer should always show you their identification, and a genuine officer's badge has a coloured backing and a separate photo identification card. You should certainly ask to have a close look at the badge and identification if you are suspicious about whether the person is a legitimate officer.
What should you do if you're not sure a cop is who they say they are?
If you are concerned that someone is trying to pull you over who isn't an officer, you should always be cautious. If possible, pull over in a public, well-lit and well-populated place, and remain in the car with the doors locked. Ask for official police identification – you can verify an officer's identity by calling triple-0 if necessary.
What are the penalties for impersonating a police officer?
Impersonating a police officer is against the law. Under Section 546D of the Crimes Act, the offence is punishable by a maximum of two years in prison. If the person accused is found guilty of impersonating a police officer for the purposes of exercising a power or function as a police officer, they can be liable for a maximum sentence of seven years in prison.
This offence only applies when there is a genuine intent to deceive, not when a person dresses up as a police officer for "satirical purposes". So dressing up as a police officer for a Halloween party, for example, isn't an offence. It's only when the impersonation is done with a serious intent to make someone believe you are a police officer that you can be charged.
If you have any doubts as to the validity of a police officer, always check by calling your local police station or triple-0. If you have been charged with impersonating a police officer, speak to an experienced criminal defence lawyer as soon as possible to find out your options and the best way forward.
Receive all of our articles weekly