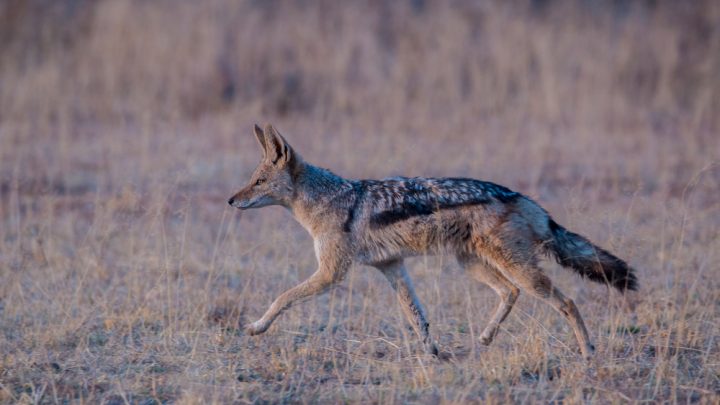 When examining the criminal law for principles and precedents, it can be easy to forget that each case involved real human beings. These individuals often have interesting lives beyond their landmark cases, and their criminal proceedings can have a lasting impact upon their futures.
Find out what happened to the lives of defendants in the following famous cases.
Chamberlain v The Queen
Perhaps one of the most famous Australian criminal cases is that of Michael and Lindy Chamberlain.
Their baby girl Azaria went missing during a family holiday. The couple adamantly protested their innocence, maintaining that a dingo had taken their baby away from the camping ground.
The pair were convicted by a jury despite the evidence against them being highly questionable– Lindy of murder and Michael of accessory after the fact. In 1982, Lindy was sentenced to life imprisonment with hard labour. She was imprisoned while heavily pregnant with her fourth child – and prohibited from seeing her other two children.
Her husband received an 18 month suspended prison sentence.
It wasn't until years later that the prosecution case began to unravel, and the forensic evidence used to convict the pair was severely discredited. Lindy was released from prison 1986 pending a review of the case.
Unfortunately for the Chamberlains, their marriage did not survive the stressful ordeal of their battle with the criminal justice system and loss of their third child. They divorced in 1991 and Lindy ultimately remarried.
After 32 years of judgment and blame, Lindy and Michael were formally cleared of guilt in 2012.
Lindy is now in her 60s, and a grandmother. She lived with her husband for a time in the USA before returning to Australia.
She now lives in the Hunter Valley and has written several books.
Dietrich v The Queen
Dietrich v The Queen is possibly the most significant case when it comes to a defendant's right to legal representation in Australia.
It confirmed that there is no right in Australia – unlike America – to be provided with a lawyer if you can't afford one. However, it found that there is a right to a fair trial – and if a defendant requests an adjournment in order to get a lawyer, this request must be granted unless there are exceptional circumstances.
Although criminal lawyers and law students will be familiar this principle, the extraordinary life of Mr Olaf Dietrich is not so well-known.
After achieving a High Court victory, Dietrich's case never went back to court. And by the time the High Court handed down its judgment in 1990, he had already finished his sentence of five years for robbery.
Mr Dietrich came out of prison and changed his name to Hugo Rich – but the story doesn't end there.
For a while he enjoyed great business success working in prestigious jobs before setting up his own company.
Unfortunately, business hit some hard times, and it wasn't long before Mr Rich was back before the courts again, facing charges for armed robbery. Again his legal proceedings dragged through the court – with the committal hearing process alone going for 51 days.
A string of other charges and lengthy court battles followed, culminating in the murder of a man during a botched robbery of a shopping centre in 2005. The then 61-year-old was found guilty and received life imprisonment, with a parole period of 30 years.
Kable v DPP
In 1989, Geoffrey Wayne Kable killed his estranged wife during a bitter child custody dispute.
He was convicted of manslaughter on grounds of 'diminished responsibility' and put behind bars for five years and four months.
But when the time for his release on parole grew closer, some had concerns about releasing Kable into the community – as he had written intimidating letters to those caring for his children. NSW authorities were specifically concerned about being held responsible for any offence he committed upon release, so the NSW
Parilament created a law that applied to him personally, mentioning Kable by name.
Unfortunately for the government, the courts found the law to be invalid. The Kable case established the fundamental principle that a person should not be punished for something they may do in the future.
After his success, Kable geared up for round two: compensation. In 1996, he made headlines by protesting outside NSW Parliament house, demanding that Premier Bob Carr provide him with compensation for what he had gone through. He was unsuccessful in first instance, then won on appeal to the Supreme Court. But when the state appealed to the High Court, Kable lost.
The final compensation decision came in mid 2013, over 20 years after the murder of his wife back in 1989.
Milat v R
Ivan Milat was the notorious 'backpacker murderer' of Belanglo Forest. He is now 70, still protesting his innocence.
Despite being sentenced to life imprisonment for seven counts of murder, Milat still makes headlines, including for the bizarre feat of being popular with the ladies!
Milat is reported to receive a fair share of fan mail – even a marriage proposal. He boasts that: "I get my share of women writing to me – some real good looking ones, too."
He orchestrated an unsuccessful escape plan with a fellow prisoner, and in 2009, cut off one of his fingers with a plastic knife, placed it in an envelope and addressed it to the High Court of Australia. He was planning on posting the letter, but the pain got the better of him and he called for help. Doctors were unable to reattach the finger.
Milat remains in the maximum-security 'Supermax' prison at Goulburn.
Receive all of our articles weekly