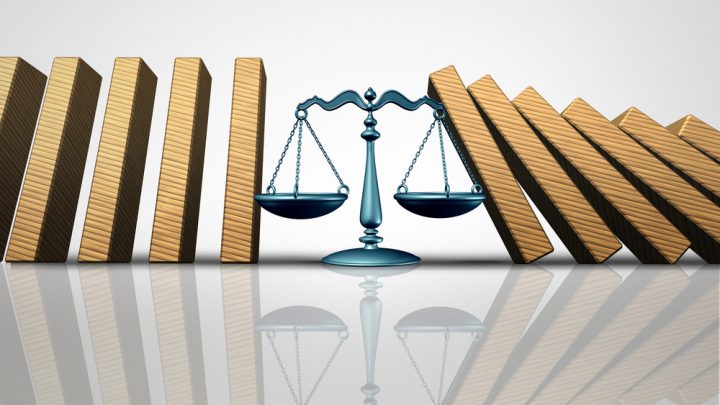 If you have been convicted of a crime that you didn't commit or you have been given an overly harsh sentence, you have the right to appeal to a higher court.
Generally, you only get one chance to make an appeal, so it's important that you present your strongest possible case.
Many people who are appealing a sentence or a conviction choose to use a specialist appeal lawyer, as this gives them the best possible chance of a positive outcome.
Here are a few reasons why many people who have been convicted of an offence choose a specialist appeal lawyer to help them get the outcome they deserve.
What does a specialist appeal lawyer do?
Working in appeals takes a different set of skills to working as a hearing or trial lawyer.
The lawyer who represented you in your original hearing or trial may not be the best candidate to represent you in your appeal.
Appeals lawyers need to have extensive knowledge of the laws and procedures that relate to appealing criminal and traffic cases, and specialist appeals lawyers will be aware of how to best prepare appeals for different types of cases, as well as have an understanding of the different appeal judges who might be dealing with your case.
As appeals against conviction are usually based upon the transcript of evidence from the lower court, the emphasis is more on combing through details and preparing a solid legal argument that shows that there was reasonable doubt as to your guilt.
An experienced appeal lawyer will be used to this process, and will be adept at handling the specific tasks associated with preparing and lodging appeals to ensure the best outcome for their clients.
The appeals process differs depending whether you are facing a district court appeal, supreme court appeal or a high court appeal.
Having a lawyer who is well versed in the different processes and protocols can help alleviate stress, and ensure you get the best possible result.
Conviction appeals
There are two main types of appeals you can undertake.
A conviction appeal is where you have been found guilty of a crime that you are not guilty of.
A conviction appeal is where you request a review of the decision, and work to convince the appeal judge that you are not guilty.
Generally, you aren't allowed to produce any new evidence at a conviction appeal unless something becomes available which you were unable to use in your original trial.
Your lawyer's role in a conviction appeal will be to point out any errors made by the original judge or magistrate in convicting you, and highlight any gaps in the prosecution's case against you.
You will normally receive the transcript of the lower court hearing before the date of your conviction appeal.
The court will also receive a copy of the transcript.
Your appeal lawyer will go through this evidence and look for weaknesses in the prosecution's case, which they will then present on your behalf at the appeal.
To be successful at appealing a conviction, your lawyer will need to have a strong understanding of the law as it relates to the matter you are appealing, a good eye for detail, and knowledge of the judge you are appearing before.
Severity appeals
Appealing a sentence which is too harsh is quite different to appealing a conviction, and having the right lawyer can make a significant difference to the outcome.
When you are appealing against an overly harsh sentence, you are not disputing your guilt, but you will need to justify the reasons why you deserve a lighter sentence.
In some cases, your lawyer may feel that it is better for you to take the stand and your lawyer will ask you some questions in front of the judge.
However, this is not a requirement and your lawyer can do the talking for you if you prefer.
A specialist appeals lawyer will know the most appropriate course of action in your circumstances and will advise you in advance.
As they also have knowledge and experience of the judge, they will understand what is likely to be well received.
When undertaking a severity appeal, you may be required to obtain additional documentation to show the impact a harsh penalty would have on your future and on your current lifestyle or financial situation.
An experienced appeals lawyer will be able to help you determine what evidence is appropriate and help you obtain it in time.
It's important that you are aware of the possibility of being given a harsher sentence as a result of a severity appeal.
With an appeals lawyer, this is not likely to happen, as they will be able to identify when the judge is considering a more severe sentence and will withdraw your appeal immediately.
The appeals process is very different from other legal processes, and having a lawyer with a thorough understanding of how different appeals work can save you a lot of time and stress at an already difficult time.
Make sure you give yourself the best possible chance of a positive outcome by using an experienced, specialist appeal lawyer to represent you at your appeal hearing.
If you wish to choose Sydney Criminal Lawyers® for your appeal, you can rest assured that each of our Senior Lawyers has several years of experience appealing various types of criminal and traffic cases.
Clients will often approach us after being represented by other firms or self-represented, and will often leave positive testimonials about our efforts in securing them the right outcome.
Receive all of our articles weekly