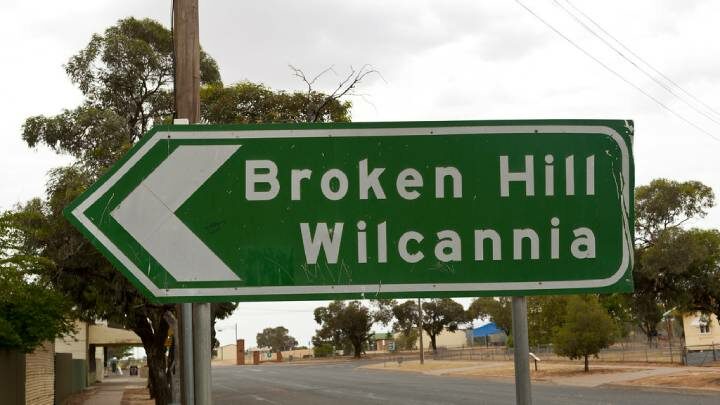 The Berejiklian government has announced thirty motorhomes will arrive in the town of Wilcannia by next Monday.
With the highest rate of COVID-19 transmission in the state, the north western NSW town is being sent the mobile enclosures to help those infected with the virus isolate.
Wilcannia has a population of around 720 people. And 60 percent of locals are First Nations people, who are particularly vulnerable to the virus due to poor health outcomes. And, tragically, the majority of the 77 people currently COVID positive in town are Aboriginal.
Local health service Maari Ma Aboriginal Health Corporation wrote to the federal government in March last year warning that if the virus ever hit the township – known for its crowded housing and a lack of health facilities – it would be a catastrophe.
But nothing was done. And now the Delta variant has spread out west, with around 10 percent of the town's population infected, while only 12.5 percent of its First Nations population is fully vaccinated, and in some cases, people are having to attempt to isolate in overcrowded houses.
A lack of facilities
"It's even scarier since we've risen to 77 cases from yesterday. It's like opening the door and staring down the barrel of a shotgun," said Barkindji woman Monica Kerwin, who lives in Wilcannia. "We have been begging and crying out, but nobody would listen to us."
The mother-of-six explained that she would have liked to see a roadblock set up, so that people from elsewhere didn't enter the town during the pandemic.
According to Kerwin, the reason COVID-19 is spreading so rapidly through the town is because of the large Aboriginal population with its close-knit families.
"We knew it would spread because of how close we are," she told Sydney Criminal Lawyers. "We won't see people homeless. Not in this town. Aboriginal people aren't like that – we care.
The Wilcannia resident outlined that the town's hospital is only small with around six rooms. And as the ABC has reported, Wilcannia Hospital only has five ICU beds and one ventilator.
Kerwin advised that there is also a food shortage in the town, where there's only one shop selling fresh food. And it's recently had to close down on occasion due to people with the virus having entered it. Food security was an issue Maari Ma raised with the federal government last year.
Mounting problems
Maari Ma Aboriginal Health Corporation initially wrote to Indigenous affairs minister Ken Wyatt last year, warning that decades of failed government policies have left the town and surrounding areas in extreme poverty with a highly vulnerable Aboriginal population.
A second letter was sent to PM Scott Morrison last week, warning of the "unfolding humanitarian crisis" and that contrary to NSW premier Gladys Berejiklian having made assurances that the situation is under control, it's actually "chaotic, and the mistakes and problems are mounting".
"They are very slow," Kerwin said of the government response to the crisis. "The response is slow. We need them to inform people in the community as to what is going on, because no one has been properly informed."
"They just lack everything: trying to get information to families, trying to isolate families. I am just over them right now. They are doing more damage than good," she concluded.
Receive all of our articles weekly