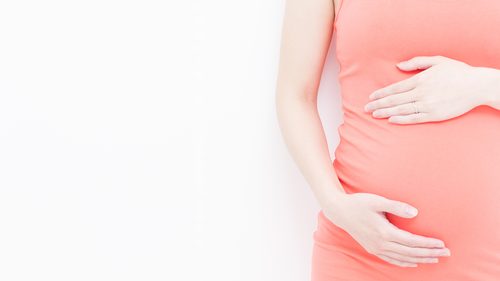 A Sydney woman has been convicted of self-administering a drug in an attempt to terminate her 28 week pregnancy.
Cue outrage – and let the chant of 'her body, her choice' ring loud and clear.
But the important thing to remember is that abortion remains a crime in NSW – whether the procedure is performed by someone else or upon one's self.
The law in NSW
Abortion offences are contained in sections 82 to 84 of the NSW Crimes Act.
Section 82 of that Act makes it an offence for a pregnant woman to unlawfully administer a drug or poison, or unlawfully use an instrument to procure a miscarriage.
Section 83 makes it a crime for another person to intentionally cause a woman to suffer a miscarriage using unlawfully administered drugs, poison or instruments.
The maximum penalty for each of these offences is 10 years imprisonment.
Section 84 prescribes a maximum penalty of 5 years imprisonment for anyone who supplies or procures a drug, poison or instrument with the knowledge that they may be used unlawfully to cause a miscarriage.
And section 344A states that any person who attempts to commit an offence under the Act is liable to the same maximum penalty as someone who succeeds in committing it.
However, the 1971 case of R v Wald found that an abortion is permissible if there is an "economic, social or medical ground or reason" upon which a doctor could honestly and reasonably believe the procedure could avoid "serious danger to the pregnant woman's life or her physical or mental health."
These exceptions mean abortion crimes are rarely prosecuted in the NSW courts.
The present case
The present case came before magistrate Geoffrey Hiatt in Blacktown Local Court.
The court heard evidence that the woman's boyfriend urged her to undergo an abortion, but she was turned away from several clinics because her pregnancy was more than 20 weeks.
In desperation, the woman took to the internet and procured abortion pills from a man called 'Patrick' for $2000.
After a package arrived containing the pills, she took five of them and immediately began to feel unwell. She went to Blacktown hospital and her baby was born by c-section.
The magistrate found that the woman had a "clear intent to procure a miscarriage", adding that while "the ongoing debate regarding pro- and anti-abortion is a polarising issue within the community", it was his job to apply the law.
The woman's defence lawyers contended that their client could not be found guilty because the foetus survived.
But the Magistrate disagreed, finding in accordance with section 344A of the Crimes Act (above) that "…it makes no difference whether the foetus survives independently or not outside the womb."
He also noted that the law protects a foetus, "from the time of conception through all stages of pregnancy to the point of birth".
The court ultimately found the woman guilty and sentenced her to a three-year good behaviour bond under section 9 of the Crimes (Sentencing Procedure) Act 1999, which comes with a criminal conviction.
Not the first recent prosecution
The last person reported to have been prosecuted under abortion laws in NSW was 57-year old deregistered doctor Suman Sood, who was acquitted of manslaughter but found guilty under section 84 of the Act (above) after supplying abortion drugs to a patient who used them to cause a miscarriage.
Supreme Court Justice Carolyn Simpson noted during the sentencing proceedings that if the doctor had asked her patient about her circumstances and the reasons for wanting a termination, she (the doctor) could have formed an "honest held belief" that the patient's social or emotional circumstances were endangered by continuing the pregnancy, and the act of providing abortion drugs would not have been illegal.
Sood was ultimately given a two-year good behaviour bond.
Struggle to change the law
Abortion is also illegal in Queensland, despite attempts by the state parliament earlier this year to repeal the relevant laws.
And last year in NSW, Greens upper house member Mehreen Faruqi introduced a bill to calling for sections 82, 83 and 84 to be repealed, and to introduce privacy zones around abortion service providers and clinics.  Faruqi's fight to change the law continues.
One in three women Australian have an abortion at some stage in their lives, and while the proposed laws may seem like a mere technicality, civil liberty groups say the formal repeal of the crimes would be an important confirmation of women's rights.
Legal abortion drugs
Australian jurisdictions legalised Mifepristone and misoprostol, commonly known as RU486 or the "abortion pill", in 2006.
Both drugs are designed to induce a miscarriage in women who are up to 9 weeks pregnant.
Another option is the "morning after" pill, which can stop a woman from conceiving.
Thar drug is categorised as 'contraception, and is legal in NSW.
Last updated on
Receive all of our articles weekly
Authors
Sonia Hickey
Sonia Hickey
is a freelance writer, magazine journalist, and owner of 'Woman with Words'. She has a strong interest in social justice and is a member of the
Sydney Criminal Lawyers®
content team. Sonia is the winner of the Mondaq Thought Leadership Awards, Spring 2022.