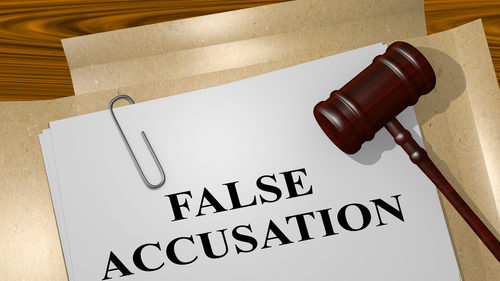 19-year old Caitlan Gray was involved in a collision in the western Sydney suburb of Bankstown on the evening of 22 November 2018, before pulling into a nearby BP service station.
36-year old Kenan Basic took it upon himself to assist the stranded woman by repairing her damaged radiator, before driving away.
However, the good Samaritan's deed did not go unpunished.
Shortly after the incident, Ms Gray made a formal complaint to police that Mr Basic had offered to follow her in his own in case she broke down again.
She claimed that after her refusal, Mr Basic insisted that she "owed" him a hug for his assistance and that, after she drove off, he followed her in his car to Milperra Road in Liverpool.
She told police that Basic then pulled up beside her, exited his car, reached through the driver side window of Ms Gray's vehicle and grabbed her breast and genital area.
Mr Basic was arrested shortly thereafter and charged with two counts of act of indecency and one of stalking or intimidation with intent to cause physical or mental harm.
He was refused bail at the police station, then by the magistrate who presided over his court bail application – who, incidentally, labelled him as a "predator" – then spent five days in the maximum security Silverwater Metropolitan Remand and Reception Centre.
Mr Basic was dismissed from his employment and says the allegations created a rift in his marriage, which contributed to his subsequent divorce.
But when police obtained CCTV footage of the areas described, they realised Ms Gray had fabricated the allegations.
CCTV footage from the service station recorded Mr Basic fixing Ms Gray's car, while other cameras corroborated his assertions that he then drove away and had nothing more to do with the woman.
Cameras from the route through which Mr Basic allegedly followed Ms Gray established beyond any doubt that there was no pursuit or subsequent encounter.
On 28 November 2018, investigators contacted the alleged victim and suggested she had made up the incident. She repeatedly denied doing so, insisting "I haven't lied. It's the truth".
She was then advised about the fact that CCTV footage refuted her claims, before being asked:
"Are you sure [you're telling the truth] because a male is sitting in gaol right now as a result of your allegations that he touched your breast and grabbed your vagina. Are you lying?".
The complainant then responded, "Yes".
When asked why she fabricated her claims, Ms Gray replied "I just wanted him to go to gaol".
An urgent bail application was listed the following day, which led to Mr Basic being released from custody, and the charges against him being withdrawn.
Ms Gray was subsequently charged with making a false accusation. The now 20-year old appeared in Bankstown Local Court yesterday, when she formally entered a plea of guilty.
Her matter has been adjourned for sentencing on 25 June 2019.
The law on false accusations in NSW
Section 314 of the Crimes Act 1900 (NSW) makes it an offence punishable by up to seven years' imprisonment for a person to make an accusation intending for another person to be the subject of an investigation of an offence, knowing that the other person is innocent.
If the complainant testified in court or swore a statement under oath, they may be prosecuted for the offence of perjury under section 327 of the Act, which carries a maximum penalty of 10 years' imprisonment.
A person is guilty of perjury if it is proven they:
Made a false statement under oath,
It was made in, or in connection with, judicial proceedings,
It concerned a matter which was material to those proceedings, and
The maker knew the statement was false or did not believe it was true at the time it was made.
The maximum penalty for perjury increases to 14 years where the complainant committed the act with the intention to procure the conviction or acquittal of a person for a 'serious indictable offence' – which is one that carries a maximum penalty of at least five years in prison.
The complainant may also be charged with the offence of attempting to pervert the course of justice under section 319, the maximum penalty for which is also 14 years' imprisonment.
Receive all of our articles weekly