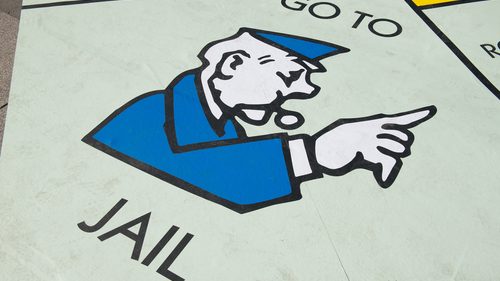 Brisbane woman Wendy Baulch has been sentenced to three months in prison followed by a fifteen month suspended sentence, after spending money which was deposited into her bank account by mistake.
The fifty-four year old mother-of-four pleaded guilty to one count of fraud, after spending $60,000 "on items of indulgence" including a 36-day cruise from Miami to Sydney, during which she withdrew $15,000 in "spending money".
Retailer Pharmacy4Less mistakenly deposited $93,464 into Mrs Baulch's bank account on 31 December 2014 – $90,000 of which was transferred by Baulch into other accounts and credit cards on the same day. The house-sitter had around $5,000 in her account before she received the windfall.
Three days later, Mrs Baulch booked the Miami to Sydney cruise, flying the next day from Brisbane to Los Angeles, and then Miami.
She also booked a cruise from Sydney to Myanmar, but police arrested her on 10 February 2015, a day before she was due to depart.
During her sentencing proceedings in Brisbane District Court, Mrs Baulch's criminal defence barrister submitted that her actions were unsophisticated and she was "always going to be detected". He told the court she was a devout Christian, and had been attending Nazarene Theological College since her release on bail.
But the sentencing judge was not impressed, noting the defendant had not repaid any of the money and had shown "little cooperation" with police.
$28,000 which was remaining in her accounts was frozen and will be returned to the defrauded company.
Closer to home
It was a different story for unemployed New South Welshman Luke Brett Moore, who was charged with fraud and dealing with proceeds of crime after St George Bank mistakenly deposited $2.189 million into his account on 12 December 2012.
Mr Moore went on an exhorbitant spending spree, buying a Maserati, an Aston Martin and a range of other extravagant items. A jury found Moore guilty and he was subsequently sentenced to four-and-a-half years in prison, with a two-year non-parole period.
However, the conviction was overturned when the New South Wales Court of Criminal Appeal found that the element of 'deception' had not been established.
Law in NSW
Section 192E of the NSW Crimes Act 1900 makes it an offence to obtain property belonging to another, or obtain any financial advantage or cause a financial disadvantage to another, where this is done dishonestly by any deception.
The maximum penalty is ten years imprisonment if the case is dealt with in the District Court, or two years if it remains in the Local Court.
To be found guilty, the prosecution must prove beyond reasonable doubt that the defendant:
By deception, acted dishonestly, and
These actions created a financial advantage over another person's property, or caused them to suffer a financial disadvantage, and
The actions were intentional or reckless.
Unlike in Queensland, people who are sentenced to imprisonment for a New South Wales offence cannot serve part of their sentence in custody and the remainder as a suspended sentence (ie outside prison on a bond) – it must be one or the other.
Receive all of our articles weekly