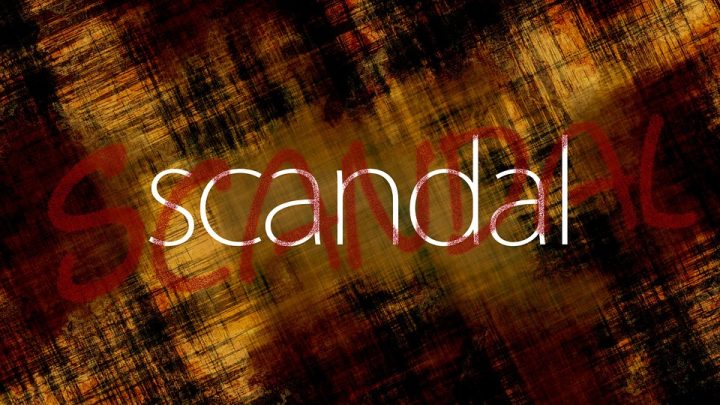 By Blake O'Connor and Ugur Nedim
Recreational gambling is a source of entertainment for many Australians.
In fact, over 80% of Australian adults have engaged in some form of gambling – the highest percentage in the world. With millions of bets being placed on Aussie sporting events every year, it is important to ensure the integrity of the games we love.
Current NSW Scandal
Like many other sports, the NRL has long been plagued by match-fixing scandals.
It was recently reported that three NRL games are currently being investigated by police and the NRL Integrity Unit for match-fixing.
One of the games under scrutiny was between Manly and Parramatta on 14 April, 2016. Half an hour before kick-off, $18,000 was wagered on Parramatta to beat manly by more than 5 points.
With 10 minutes remaining on the clock, Manly were ahead 10 – 8, putting the bet in a losing position.
What happened next was remarkable – Parramatta scored three tries in quick succession making them winners by 22-10. The payout for the $18,000 bet was $41,400.
It is alleged that on 4 May, a 21-year old associate of Kieran Foran, one of the players for Parramatta in the game under scrutiny, collected the winnings at a Tuggerah TAB.
The entire amount was then bet on a horse, called 'Brazen, in the McDermott handicap. Brazen won the race, netting the handsome sum of $95,220.
Later, Foran's brother Liam allegedly cashed in a $73,220 voucher, taking $10,000 in cash and the rest in vouchers.
Manly's loss to the South Sydney Rabbitohs in June, 2015, and another 2015 game between Manly v Parramatta are also under scrutiny.
According to NRL Chief Executive Todd Greenberg, anyone caught match fixing will face a life-time ban:
"If some people are found to have failed that threshold then there is simply no place for them in this game and we will not hesitate to ban them for life".
Match Fixing Widespread
The investigation is not the first by the NRL.
In 2010 Canterbury Bulldogs player Ryan Tandy was convicted of match fixing in a game against the North Queensland Cowboys.
The TAB reported that 95% of bets placed on the 'first scoring play' in that game were on the highly irregular option of a Cowboys penalty goal. In the game's early stages, Tandy gifted possession to the Cowboys by dropping the ball and, later, caused the Cowboys to be awarded a penalty near the Bulldogs try line. The Cowboys kicked the penalty goal and the bet came good. Tandy was banned for life.
Tragically, he later passed away from a drug overdose.
Unfortunately, NRL is not the only sport under fire for match fixing and corruption. The Association of Tennis Professionals and the Tennis Integrity Unit have recently announced independent reviews after investigations at the beginning of this year allegedly uncovered 'evidence of match-fixing by a core group of 16 players'.
Laws Against Match Fixing
In August 2011, the NSW Law Reform Commission released a 177-page report titled 'Cheating at Gambling', which recommended the introduction of specific laws against match-fixing type activity.
Acting on those recommendations, the NSW Parliament introduced new laws which prescribe a maximum penalty of 10 years imprisonment for anyone who:
Engages in, or facilitates, conduct which corrupts the betting outcome an event,
Conceals conduct, or any agreement about conduct, which corrupts the betting outcome of an event, or
Uses information about conduct which corrupts a betting outcome.
A maximum penalty of 2 years imprisonment is prescribed for anyone who uses or passes on 'inside information' for the purpose of betting.
The penalties are meant to send a firm message that match fixing is a serious offence in NSW.
Need for Further Reform
Given the sums of money at stake, sport will always be the target of organised crime and corruption.
A proper response involving both sports betting agencies and the sporting codes is needed to address corruption and attempt to better ensure that ordinary punters are getting a fair go.
In some instances, anti-money laundering legislation is not being adhered to by sports betting staff. The legislation is designed to prevent 'middle-men' from placing bets on the behalf of others.
There have also been repeated instances where disqualified gamblers, including the notorious Eddie Hayson, have successfully placed bets through third parties.
Indeed, money laundering has been a problem faced by the NSW government for years. Criminal groups often take advantage of betting agencies and casinos to 'wash' money in order to make it appear that ill-gotten gains are in fact legitimately derived.
Despite this, the NSW Government has proposed changes to liquor and gambling regulations, potentially making it easier for criminal groups to launder money in Australian casinos. The new laws remove permanent gaming inspectors, opting instead for less-qualified casual staff.
It remains to be seen what exactly will come from this latest match-fixing scandal. However, it is clear that such events have the potential to reduce public confidence in Australian sport.
Receive all of our articles weekly
Author
Sydney Criminal Lawyers
Sydney Criminal Lawyers®
is Australia's Leading Criminal Defence firm, Delivering Outstanding Results in all Criminal and Driving cases. Going to Court? Call (02) 9261 8881 for a Free Consultation.