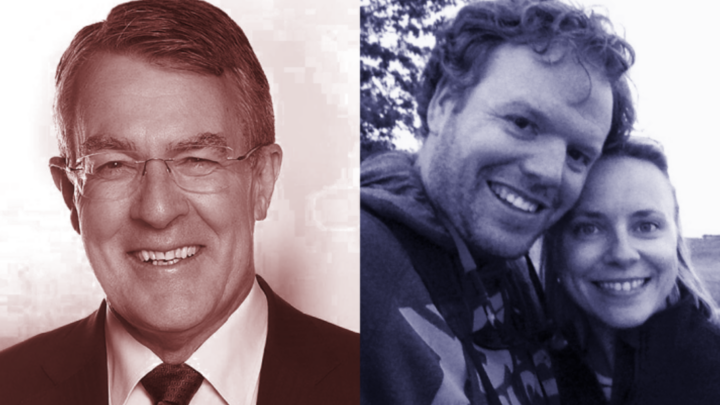 One of the opening paragraphs of the explanatory memorandum pertaining to the amendments federal attorney general Mark Dreyfus has just made to the Public Interest Disclosure Act 2013 (Cth) (the PID Act) is kind of humorous.
The newly passed changes to the legislation, which the current AG initially drafted during an earlier stint as the nation's chief lawmaker, have been enacted in a suppossed effort to protect whistleblowers in making public interest disclosures to the forthcoming National Anti-Corruption Commission (the NACC).
The early paragraph in the explanatory document adds a touch of amusement, however, as it claims that the PID Act allows public officials to disclose suspected wrongdoing of other public officials, and if a public official makes such a disclosure, in accordance with the Act, they're protected from "civil, criminal and administrative liability".
The reason why these words do raise eyebrows though is that certain whistleblowers, Witness K, ex-ADF lawyer David McBride and ATO official Richard Boyle, weren't protected under these laws after exposing corruption.
And neither was K's lawyer, Bernard Collaery, with the AG having to intervene to end his prosecution.
Indeed, the Coalition had a field day wielding Dreyfus' laws during its decade in office, with then AG Christian Porter seemingly executing a hitlist of political prosecutions against former public officials, who'd exposed government departments and agencies with an inability to abide by the rules.
Dreyfus, however, did admit his laws were lacking whilst in opposition and he pledged in the leadup to the last election, to overhaul them if re-elected. And last week saw his priority reforms passed ahead of a greater overhaul slated for later this year.
Yet, the attorney general had also conveniently chosen to wait to pass this reform bill, until after the prosecutions of Porter's targets had progressed beyond the point of any protection his amendments may have provided being able to be applied to them.
Legislate, prosecute, repeat
Passed on 15 June this year, the Public Interest Disclosure Amendment (Review) Bill 2022 altered the PID Act in a manner to ensure that whistleblowers would be protected in making disclosures to the NACC, which commences operations on 1 July this year.
As Dreyfus explained, during his second reading speech on the bill, the changes it makes to the PID Act are based on recommendations made by the 2016 Moss Review, which the Coalition ignored, and Human Rights Law Centre senior lawyer Kieran Pender warned last year are "now-outdated".
Twenty-two of the 33 Moss recommendations that Turnbull and then Morrison sat on whilst in office instead actioning any of these measures designed to improve the exposure of public sector corruption, were enacted last week, along with a couple of others made by various inquiries.
Yet, the key amendments made to PID law don't do anything to improve the types of protections that would serve to assist the individuals involved in the key public sector whistleblower prosecutions that the constituency has been crying out for reforms to be made in relation to.
Dreyfus has prioritised strengthening protections against reprisals aimed at whistleblowers coming from employers or fellow employees, yet this has not addressed the issues apparent in the K, Boyle or McBride cases, as these involve legal reprisals being actioned by government.
The amendments have also moved to improve the manner in which agencies that have been presented with a disclosure of wrongdoing can proceed in handling them. However, in the cases of Boyle and McBride, the government agencies involved dismissed their disclosures outright.
And in the case of Witness K, the Inspector General of Intelligence and Security recommended he speak to an ASIS-approved lawyer, that being Collaery, which resulted not only in the criminalisation of the whistleblower but also of the lawyer he was directed to use.
The new amendment bill also enhances oversight of the PID process by requiring agency heads to provide the Commonwealth Ombudsman or the IGIS with a copy of their investigation report into a wrongdoing disclosure claim within a timely manner.
And according to Pender, these amendments are "the bare minimum when it comes to protecting and empowering whistleblowers", while they replicate rather than remedy existing issues with the law, and the lawyer further called for the establishment of a whistleblower protection authority.
Protecting the public from government
Dreyfus tweeted on the day the bill was passed that his government has acted upon its "promise to the Australian people to strengthen protections for public sector whistleblowers", which one can imagine was similar in sentiment to what he must have said on delivering his first failed attempt.
In response, ATO whistleblower Richard Boyle tweeted that he'd been at the SA Supreme Court that morning commencing the process of appealing Judge Liesl Kudelka's ruling in March, which found that he was not immune to prosecution due to the methods he'd used in exposing ATO malpractice.
Boyle presented a public interest disclosure complaint to his ATO superiors in Adelaide in October 2017, after staff had been instructed to illegally apply garnishee notices to clients when they weren't warranted, in an obvious attempt to bolster end of financial year 2016-17 figures.
Failing any action having been taken on the part of his superiors in relation to his disclosure, Boyle subsequently went to the press in mid-2018, while the practice in question has since been independently confirmed as unlawful, and the tax office has ceased applying it in such a manner.
Boyle then put his public interest defence to the SA District Court last October, claiming, as stipulated under section 10 of the Public Interest Disclosure Act, that he should be immune to any civil, criminal or administrative liability – including disciplinary action – for making such a disclosure.
However, Kudelka found that the means in which he built his case in making his disclosure was not protected under the PID Act because he allegedly used unlawful methods to gather his evidence, such as taking photographs of client information and secretly recording colleagues' conversations.
And if Boyle's August appeal is also unsuccessful, the man who was attempting to stop government wrongdoing will then proceed to trial, in which he'll be facing 24 criminal charges, which could see him spend the rest of his life behind bars.
All about the politics
Even if Dreyfus' PID amendments did work to protect Boyle and McBride from prosecution but didn't apply as they were passed after their cases had been launched, Dreyfus today continues to possess the power to end these highly unpopular public interest disclosure prosecutions immediately.
Section 71 of the Judiciary Act 1903 (Cth) empowers the attorney general to discontinue a prosecution against a person charged with "an indictable offence against the laws of the Commonwealth". And Dreyfus used this power to bring the prosecution of Collaery to a halt.
But when the Alliance Against Political Prosecutions asked Dreyfus why he didn't extend this power to pardon Boyle and McBride in a similar manner to Collaery, the AG replied that he can only take such action under "very unusual and exceptional circumstances".
Alleged co-conspirator with Collaery, Witness K, who eventually gave up challenging the charges laid against him and pleaded guilty in 2021, went on to receive a suspended sentence, which has not been exonerated by the AG, despite the case against his co-accused having been dropped.
One matter that suggests why Dreyfus let Collaery off the hook, whilst he continues to see Boyle and McBride fried, is that the well-known barrister had challenged secrecy measures surrounding his case, to the point that embarrassing information about government was set to be made public.
And another clear reason for the differing treatment is that Collaery, being a legal representative, was not serving as a public service officer who'd spoken out against the malpractices of the government agency that employed him, in the same way that McBride, Boyle and Witness K did.
So, given the changes Dreyfus just made and his only having dropped a prosecution against a non-public official, along with his having drafted the initial failed laws, it's highly likely the overhauled PID Act will deliver the same message as the first to public officials: if you value your liberty, then stay mum.
Receive all of our articles weekly