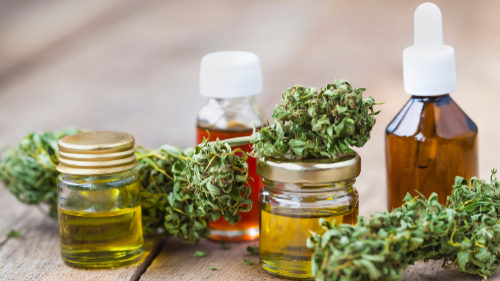 "Patients in Australia needing access to medical cannabis have been slapped in the face yet again" by the "corporate-friendly" Morrison government, "who cares nothing about the suffering of our people," said the Medicinal Cannabis Users Association of Australia (MCUA).
The patients' advocate group made the statement on 14 May following an attempt by the Coalition government to rush through legislation that would open up the exporting of homegrown medicinal cannabis products to overseas markets at a time when local patients can't get an adequate amount.
Federal parliament is in the midst of a prolonged shutdown due to COVID-19. However, last week, it met for three sitting days to pass urgent legislation that couldn't wait until after the pandemic. And while it was there, the government tried to open up export laws for medicinal cannabis.
The Export Control Legislation Amendment (Certification of Narcotic Exports) Bill 2020 is a short piece of legislation that would alter both the 1982 and 2020 Export Control Acts (Cth), so that they would no longer block the export of goods classed as narcotics under the Customs Act 1901 (Cth).
The failed attempt to rush through this bill during the emergency sitting week left many scratching their heads as to why it was necessary in the middle of a global health crisis. And it led local patients to wonder why their needs weren't being considered before those of patients overseas.
Australian patients last
MCUA president Deb Lynch explained that in 2018, when federal health minister Greg Hunt raised his "ambitions for Australia to become the biggest producer of medicinal cannabis products in the world", he insisted local medicine be made available for Australian patients prior to any exporting.
"This has not been the case," Lynch made clear. "We believe in the race for profit Aussie patients will continue to be left behind. More exports mean less Aussie product for Aussie patients."
The MCUA is aware of only a few patients currently accessing legally produced local products. Ms Lynch explained that this medicine is being supplied by only one Australian company that's charging close to the exorbitant prices patients are forced to pay for imported cannabis at present.
The Turnbull government passed legislation legalising the Australian cultivation and production of cannabis medicines in early 2016. But, the system was so bogged down in red tape that by February 2017 it fast-tracked a medicinal cannabis import system to cover the dearth in local product.
And as the country slowly opens up from the COVID-19 lockdown, there's still next to no local product available, imported medicine isn't affordable, and while the amount of cannabis prescriptions being issued is picking up, the majority of patients are still turning to the black market.
"The demand is here, but the supply is not reliable," Lynch told Sydney Criminal Lawyers. "And the products are out of the financial reach of many patients who have been approved and prescribed."
A failed attempt
The Certification of Narcotic Exports Bill was introduced into federal parliament on 13 May. It would allow the government to provide certification for export consignments of narcotic goods – specifically medicinal cannabis and low-THC hemp products – as some countries require this.
"This bill will facilitate agricultural exports for the emerging medicinal cannabis and hemp industries," agricultural minister David Littleproud said during his second reading speech on the export legislation.
"It will remove unnecessary regulatory barriers and ensure legitimate exporters of narcotic goods are supported to access emerging export markets."
However, as the minister attempted to schedule a vote on the legislation that same sitting day, Labor's Tony Burke stepped up to question why the bill, which he said had been hanging around for a long time and was never considered urgent, suddenly appeared on the mid-pandemic agenda.
"Why there is a sudden urgency for this to get through the House of Representatives in one day when the government have had the issue in front of them for something like a year or more and have never bothered to introduce it before is a case that needs to be made," Mr Burke said.
And while Labor is expected to eventually wave the bill through both chambers, for now it still remains before the lower house.
Over-the-counter CBD
The Coalition's attempt to open up cannabis exports comes at the same time as the TGA is moving to reschedule CBD cannabis medicines. This would mean the products could be available over the counter from as early as next February.
The move is in response to a 300 percent rise in the number of cannabis prescriptions issued last year.
CBD is a component of the cannabis plant, which has medicinal properties, but isn't psychoactive, so a patient can't get high. The over-the-counter product would be in doses of 60 mg or less a day, with up to 30 days' supply and would only be available to people over the age of 18.
"Many patients will welcome this move," Ms Lynch remarked. "But those patients who have experienced the healing and soothing properties of whole plant medicine may not be terribly impressed."
The long-term medicinal cannabis advocate said questions needed to be answered as to whether the CBD product would be Australian made and if it would be affordable. She added that right now low CBD medicines are not a priority for the MCUA.
The state of cannabis play
At the end of last month, the TGA had approved over 42,000 cannabis prescriptions, which is a marked rise on a year ago. However, a conservative estimate as to the number of patients using cannabis medicine on a regular basis in this country is 100,000 people.
The MCUA conducted a snap poll this week, which found that since January, 46 percent of its members that had been approved a prescription had problems with supply and affordability, 30 percent couldn't afford to get their script filled, while only 18 percent reported having no problems.
"What we want for patients is real cannabis for medicinal purposes and cannabis law reform," Ms Lynch concluded. "We want the arrests to stop and we want to be able to grow our own for food and medicine or purchase from a dispensary that has strain and product choice."
Receive all of our articles weekly