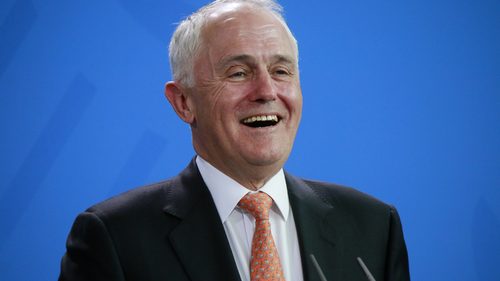 More than 80 per cent of Australians believe a watchdog is required to make federal politicians accountable, similar to the Independent Commission Against Corruption (ICAC) in NSW.
The new poll of 2285 Australians- carried out on Thursday night by data analysis firm ReachTEL- was gauged the public's reaction to the recent expense controversy involving federal health minister Sussan Ley.
Public opinion
One of the questions the respondents were asked was, "Do you think there is corruption in federal politics?" A whopping 85.3 per cent said "Yes", with 55.2 per cent saying there was "A lot" and 30.1 per cent saying there was "A little". Just 6.7 per cent responded by saying, "No"
Asked if they wanted a federal anti-corruption body, 82.3 per cent said they supported the move. Just 6.6 per cent said they opposed it, while 11 per cent were undecided.
The responses are consistent with polling before the current scandal. Prior to the election, VoteCompass reported that 82 per cent of Australians would welcome a federal body similar in form and purpose to the ICAC. Coalition and Labor both dismissed the idea despite the force of public opinion.
Political obstacles
During the last election campaign, Anthony Whealy QC, the chair of Transparency International in Australia, remarked that Australians have wanted a federal corruption watchdog "for a long time".
"The public become very sceptical about why it is that politicians don't want to have a federal anti-corruption agency," Whealy commented. "They say 'well, why are they pushing this aside, surely it's a good reason, what are they hiding'."
Opposition frontbencher Linda Burney said Labor was open to a discussion about a federal corruption watchdog, but insisted the best course of action was for MPs to understand the current rules and follow them.
The most recent poll was commissioned by the Australia Institute, a progressive think-tank pushing for a federal anti-corruption body. The Australian Greens and several crossbench MPs have also called for a body to oversee probity and integrity.
"The Australian public are sick of the spectacle of politicians seemingly stuck in a cycle of rort, resignation, review, and repeat; the revolving door of minister and lobbyist, and lax political donations disclosure laws," the Institute's Richard Denniss said.
Institute's response
The institute has released an open letter to Prime Minister Malcolm Turnbull urging him to act, saying that a federal anti-corruption watchdog would help to keep politicians from charging the taxpayer for their frivolous expenses.
The letter is signed by notable Australians such as former WA premier Geoff Gallop, UNSW Dean of Law George Williams, Robert Richter QC, former NSW DPP Nicholas Cowdery and former independent MP Tony Windsor.
The group cites research that corruption has the broader effect of hindering economic growth, making businesses more hesitant and causing political apathy.
Political response
Prime Minister Malcolm Turnbull has responded to the calls by proposing a new independent authority to monitor the work expenses of federal politicians.
The new body, which he says will be called the "independent parliamentary expenses authority", is expected to monitor and adjudicate expense claims by MPs, Ministers and Senators. However, Turnbull has once again denied there is a need for a federal corruption watchdog.
Speaking on Saturday, Greens leader Richard Di Natale said he supported independent oversight of MP expense claims. "It is critical that there is this authority created and it has an advisory and auditing function," he remarked, adding, "this is a positive step."
However, Di Natale believes this is not enough and is supportive ofa broader national anti-corruption watchdog to look into all corruption, not just the abuse of entitlements. "The idea that the federal parliament is immune from corruption in the way that state parliaments have been exposed over recent years is ludicrous," he asserted.
While Turnbull's response may be a step in the right direction, the government's refusal to support a broader corruption watchdog is cause for concern in the eyes of many.
Receive all of our articles weekly