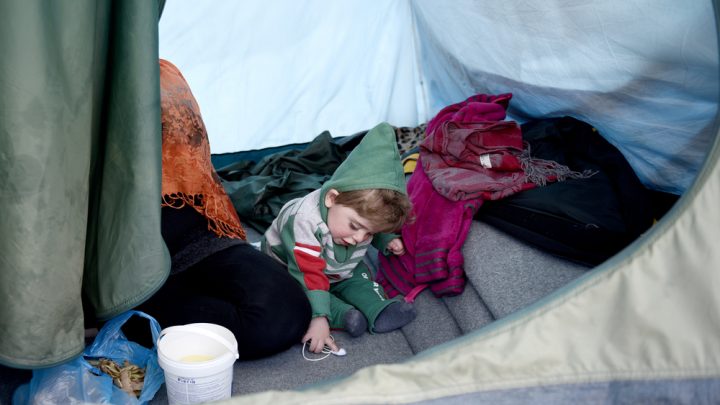 Delegates from more than 100 countries delivered speeches during the latest meeting of the United Nations Human Rights Council (UNHRC) in Geneva, many of whom were highly critical of Australia's human rights record, especially our treatment of asylum seekers.
Countries that have expressed their opposition to Australia's policies include the United States, United Kingdom, Canada, Germany, Sweden France, Norway, Turkey, Fiji and even North Korea and Iran.
Australia Applies to Join the UNHRC
The meeting follows a formal request by Australia on 19th October 2015 to join the UNHRC, with Attorney-General George Brandis delivering a speech to the effect that our nation has a strong commitment to human rights. Brandis' speech included the statement that:
"Across the entire panoply of human rights Australia has not only been an activist, but those rights are integral to what we Australians regard as our sense of nationhood …
And we are also, it should never be forgotten, one of the world's most generous societies to displaced people who seek to come to Australia under humanitarian and refugee programs."
International Response
The overwhelming response by existing members of the UNHRC is that Australia's human rights record is poor, with delegates making reference to our nation's unsatisfactory treatment of Aboriginals, asylum seekers including women and children, and people from non-English speaking backgrounds.
The views expressed by individual members include:
United Kingdom
That Australia must adopt recommendations contained in a UN report which found that our policies violate the UN Convention Against Torture.
United States
That Australia's offshore processing activities should be "closely monitored" amidst reports of a number of concerning incidents – including the recent death of a man who tried to escape from the detention centre on Christmas Island.
Turkey
"We remain concerned about Australia's protection of the rights of migrants, especially of women and children from offshore facilities."
Germany
That Australia should remove children and their families from immigration detention centres.
North Korea
Is "seriously concerned" about Australia's mistreatment of, and continued violence against, refugees and asylum seekers.
Australia's International Reputation
With regular reports about Australia's inhumane treatment of asylum seekers being aired on international media, our country is acquiring a reputation as a backward outpost with little regard for basic human rights, especially when it comes to non-Australians.
The situation is not assisted by internationally broadcast reports over the years of racial prejudice and violence perpetrated by white Australians against non-whites – including the 'Cronulla riots', the treatment of Indian doctor Mohamed Haneef and Indian students, attitudes towards Asian immigrants and investors, Anti Muslim protests and abhorrent acts including the physical abuse of Muslim women by Australian men in the streets and on public transport, and slogans like 'Fuck Off We're Full' posted on social media pages.
Australia's position on human rights has also been affected by the raft of legislation passed in recent years by State and Federal governments which severely impact upon basic rights and freedoms, such as those contained in international instruments like the International Covenant on Civil and Political Rights(ICCPR) – including:
• Right to privacy – affected by highly intrusive meta data laws,
• Right to silence – diluted for police interviews,
• Right against arbitrary detention – affected by control orders which allow for detention without charge, and by a range of anti-terrorism laws,
• Presumption of innocence – affected by 'show cause' provisions in bail laws, and by laws which reverse the evidentiary burden of proof in criminal cases,
• Freedom of speech – affected by the Border Force Act which prevents Immigration Detention Centre workers from speaking out about human rights abuses, and the list goes on.
In that context, some might argue that Australia's request to become a member of the UNHRC is audacious and naive, and that it's no surprise that the international community is reluctant to accept our application at this point in time.
Receive all of our articles weekly