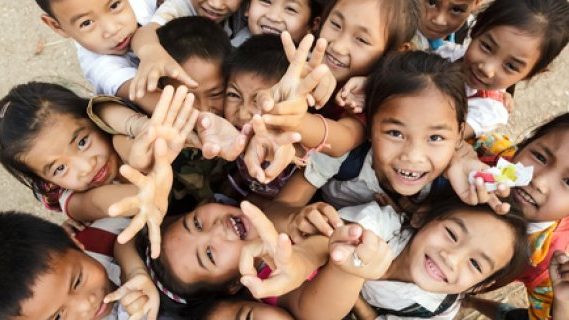 The Federal Government is proposing new laws which would prohibit child sex offenders from leaving Australia.
The announcement has been hailed as a win for Australia's oldest and perhaps most controversial senator, Derryn Hinch – also known as the "Human Headline".
After his campaign to 'name and shame' convicted child sex offenders, Hinch has been instrumental in lobbying Foreign Affairs Minister Julie Bishop and Justice Minister Michael Keenan to consider changes to the law which would prevent offenders from having access to children overseas.
According to figures from the Australian Federal Police (AFP), approximately 800 convicted child sex offenders have travelled overseas in the past year alone. About 40 per cent of them — or more than 300 —travelled to South East Asia, a well-known destination for child sex tourism.
Current laws
Currently, the foreign minister can cancel the passports of child sex offenders but only at the request of police acting under the direction from state governments. A number of Australians have already had their passports refused or cancelled in this way.
However, many see a disconnect between our attitude towards child sex offenders at home, and those who travel abroad. They argue we have a strong moral duty to proactively prevent our citizens from putting foreign children at risk.
And while registered child sex offenders are required to inform police of their travel plans, it is not an easy process to stop them from leaving the country.  Rather, Australian police will often simply inform the destination country of the offender's travel plans, effectively shifting the responsibility to local authorities.
Cancelled passports
Cancelling passports can already be undertaken in certain limited circumstances.
For example, Australians who have declared bankruptcy or been convicted of a crime and are assessed as likely to reoffend may have their passports cancelled.
And earlier this year, the Department of Immigration and Border Patrol announced they will be teaming up with Centrelink to stop certain people who have social security or family assistance debts from leaving Australia.
Implementing the measures
The Federal Government says it will work closely with states and territories to identify individuals convicted of serious child sex offences, with the aim of revoking their passports.
"We don't want Australians travelling to South East Asia for these sexual criminal activities," said the Prime Minister.
"Middle-aged men going to Thailand to rape children on a holiday is not in the national interest." "They're a disgrace to Australia."
However, those who are against the move believe it will further stigmatise people who have already 'served their time', acting as an obstacle in their path towards becoming accepted as gainful members of society.
Receive all of our articles weekly