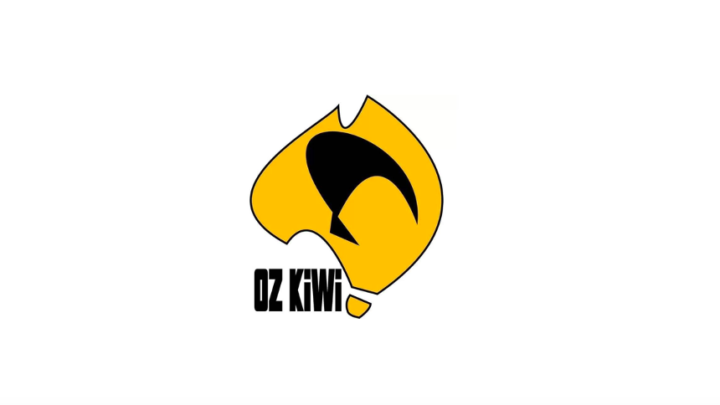 The 1973 Trans-Tasman Travel Arrangement is an agreement between the Australian and New Zealand governments that permits the free flow of citizens between each nation. The TTTA formally acknowledged a pre-existing open-door policy.
As of 1 September 1994, all noncitizens living in Australia were required to have a visa. For this purpose, the Special Category Visa (SCV) was introduced specifically for New Zealanders. It automatically conferred permanent residency to them, along with its associated rights.
This arrangement worked in reverse too. As it originally stood, an Aussie or a Kiwi having become a permanent resident in the other country would be eligible to vote and to access social security and student loans, as well as having an avenue to become a citizen.
However, this Friday marks twenty years since the Howard government amended the Social Security Act 1991 (Cth), so that New Zealanders receiving the SCV after 26 February 2001 are no longer permanent residents, nor do they receive any supports or access to citizenship.
Mass Kiwi deportations
In December 2014, the Abbott government passed a bill amending the Migration Act 1958 (Cth) that went on to have major impacts upon Kiwis already living in this country, as it amended the character grounds test that's contained within section 501 of the legislation.
Introduced by then immigration minister Scott Morrison, the changes mean that noncitizens are automatically deported after being sentenced to 12 months or more prison time. These can be multiple sentences and served concurrently. It can even include a sentence of drug rehabilitation.
Whilst Coalition ministers have long suggested the policy is ridding the Australian community of hardened criminals, the reality is that people have most often been deported over multiple minor offences, such as those relating to driving, personal drug possession or common assault.
Since the changes, over 2,000 Kiwis have been deported. New Zealanders have often been the largest cohort in onshore immigration detention. Many deportees had lived here since they were children and have now been ripped from their families.
And at first, the Australian government didn't even bother to inform its NZ counterpart that the deportation program was underway.
Trans-Tasman prejudice
Former NZ immigration minister Aussie Malcolm told Radio New Zealand in May 2017 that he believes there's racism behind the Australian policies that are adversely affecting New Zealanders in this country. And he suggested his nation roll out the same for Australian citizens over there.
Malcolm said that back when he held his ministerial role in the early 1980s, Australian politicians confided that they saw Kiwis differently to them, as being a New Zealander included Māori and Pacific Islander people. And he added that this prejudice has been going on for over two decades.
Sydney Criminal Lawyers spoke to Oz Kiwi chair Joanne Cox about the impact the changes to the SCV continue to have 20 years on, the devastation the deportation program has caused amongst the local NZ community and why she believes Aussie Malcolm is correct.
Firstly, in early 2001, the Howard government changed the Special Category Visa arrangement for New Zealanders, so it became temporary and the benefits it had conferred no longer applied.
Joanne, Oz Kiwi campaigns for the fair treatment of New Zealanders living in Australia. In your organisation's understanding, why did the Australian government do this?
Ultimately, they wanted more control over who came to Australia. There was the freedom of movement between Australia and New Zealand for travel and work. It's a shared labour market. There are no restrictions on the citizens of each country entering the other.
At its heart the change is racist. That's contentious, but it's how the evidence stacks up.
It was the Howard government's retaliation towards the Clark government for giving amnesty to 9,000 Polynesian workers, who had overstayed in Auckland. They received an amnesty in the very late 90s.
The Howard government didn't want that, because they didn't want the Pacific Islanders in Australia. That's despite the fact that Pacific Islanders come here and work in jobs, such as packing fruit, on special working visas.
Going back to the days before Australian federation, one of the reasons that New Zealand didn't join and become a state of Australia was that they saw this as going against the Treaty of Waitangi.
The treaty considers the Māori to be the tāngata whenua, which means the First Peoples of New Zealand. They have equal standing in law and society with the European settlers, under the treaty, which was created in 1840.
The Māori were permitted to travel to Australia starting in the late 19th and early 20th centuries. This was all back in the day when Australia didn't want non-whites coming here. But they had to make that exception for the Māori people, because they were New Zealand citizens.
Over the years, resentment of this issue has remained in the background underlying the broader issue, despite the fact a lot of low skilled New Zealanders come here and work in factories, mines and in driving buses.
New Zealanders do unskilled roles across all sectors in Australia, just as other migrants do from Asia and the Pacific nations.
When the Howard government came in, they didn't particularly want to continue with the arrangement. But they couldn't tear up the Trans-Tasman Travel Agreement and the other economic agreements between the two countries.
While some Kiwis do come here to unskilled work, there are also a lot of highly qualified Kiwis recruited to Australia, who don't get sponsored for a permanent visa.
They have to pay for themselves and their family, which is unlike British, Indian or any other nationalities. The employer will pay for these other nationalities, but with Kiwis, they don't get sponsored.
So, the changes to the SCV were sparked by NZ granting residency to a group of Pacific Islanders?
Yes. There are a couple of academics in New Zealand who've written PhDs on the SCV.
One is Karen Jones. She focused on the political aspect of the late 90s and early 2000s. Another was Paul Hamer at the University of Victoria in Wellington. His thesis was about the impact on Māori people in Australia, looking at the cultural and economic aspects.
Their discussions with people in power on both sides of the Tasman reveal that it's the racist attitudes of the Australian government at the heart of it.
Even a former NZ immigration minister Aussie Malcolm has said it. He was in the Muldoon government back in the 1980s. In the last few years, he said that racism is behind Australia's attitude towards New Zealanders.
That's what it is. They dress it up in all sorts of ways saying that they want New Zealanders to meet the same requirements to enter Australia as other nationals have to, but there's more to it.
These changes meant that SCV holders were broken up into two categories: protected SCV holders, who are New Zealanders that came to Australia prior to 26 February 2001, and nonprotected SCV holders, who are those that came here after the change.
How would you say life is for New Zealanders living in Australia as protected SCVs compared to those who are nonprotected?
It's the haves and the have nots. The protected SCV holder is eligible for pretty much everything. Those people who arrived before 26 February '01 are treated like permanent residents whilst in the country.
The SCV lapses every time the holder leaves Australia and is automatically reinstated on return.
Nominally, they have to meet the character and health criteria that other arrivals do. One of those is not having tuberculosis. Another is not having convictions that carry 12 months or more gaol time.
The protected SCV is entitled to apply for citizenship at any point. They're considered a permanent resident and can apply for citizenship outright, which only costs $400.
Any New Zealander that lived in Australia back in the 80s or 90s can still come here after any period they've been away for and take out citizenship. They might have to reinstate their permanent residency if they were away for more than five years though.
Before 1 September 1994, when the SCV came in, Kiwis were automatically given permanent residency. This is the same permanent residency that others from overseas would apply for via a PR visa.
From 26 February 2001, the SCV became a temporary visa. Therefore, it did not confer permanent residency on the holder. That is the key difference. Then, as a temporary resident, they have no entitlements. They don't get any support.
Protected SCVs can get student loans, access to the NDIS and public housing, just like citizens and permanent residents can. That's how it used to be for all New Zealanders.
After the change, New Zealanders have to apply for a permanent visa to get citizenship. So, that can be a partner visa, a skilled visa or it can be a resident return visa, if they travelled here before 1 September 1994, whether that was for work or holiday.
So, these changes have made it more difficult for New Zealanders to become citizens of Australia.
Because the SCV has been a temporary visa since February 2001, there's no pathway to citizenship for the holder. That's the reason Oz Kiwi came about.
In 2013, when the Labor government was developing the NDIS, New Zealanders on the nonprotected SCV became the only group to have to pay for the NDIS as part of their Medicare levy, but they can't access the scheme.
Every other temporary worker that pays Medicare, can get it refunded at the end of their time here. But for New Zealanders, they don't leave, and they can't get a refund on the NDIS portion of the levy.
There's a reciprocal healthcare agreement that New Zealanders can access. And while they can't access the NDIS, they still have to pay for it.
That sparked Oz Kiwi into life. It was the final straw, because now Kiwis were having to pay for something that they can't access.
There was an increase to the Medicare levy for the NDIS scheme, which New Zealanders had to pay, but they couldn't access.
What's the situation like for Australians moving to New Zealand? Have there been any changes for them over recent decades?
No. Not really. Australians are granted a permanent resident visa on arrival. After five years, they can apply for citizenship. That costs about $450.
Any Australian can get off a plane and as long as they meet the health and character criteria of New Zealand, they're fine.
After one year, they can vote for council and national elections. After two years, they can get a student loan and after three, they can get social security.
That's how it used to be for New Zealanders before February 2001.
At the end of 2014, the Abbott government made amendments to the character grounds test in the Migration Act.
This has mainly impacted New Zealanders with many having since been deported from Australia due to prison sentences, they've already served and, in some cases, over no convictions at all.
What impact has this policy had on the Kiwi community in this country?
It's been devastating. It has torn families apart in Australia. This was the thing that nearly sent us to the wall emotionally and psychologically.
In the second half of 2015, the impact of that legislation really came into effect. We had people who had lived here for decades – since they were very young children – and they were being made to leave their own children and their Australian partners behind.
The legacy of the changes of the SCV are that because Kiwis arriving here before February '01 were effectively permanent residents, they could get everything a citizen could get, but they weren't citizens. So, that's why the change to the SCV has really impacted people.
Some came here in the early 90s, before the change, and when it came to 2014, they were in their early 30s, with children under the age of five and an Australian partner. Then they were deported to New Zealand.
They don't have the financial means to fight it. The criminal justice system here is racist and it's detrimental for those from a lower socioeconomic background.
The issues that appear in the Australian criminal justice system are the same you find in New Zealand. Aboriginal people are overrepresented here and Māori and Pasifika people are overrepresented in New Zealand.
We're not defending anyone who's a murderer or a rapist or a child abuser. But a lot of those deported have had minor criminal convictions, like minor assault, drug offences or a lot have driving offences.
These are things that Australian citizens do too. It's something they've done wrong. So, they do their time and then they can carry on with their life.
But these New Zealanders' lives have been destroyed. They're separated from their children. They can't come back.
The person who's been deported has to then find a job and get back on their feet. And it just spirals down. There have been suicides. A lot of them end up in gaol. There just hasn't been enough support for them in New Zealand.
It's a lot better now. But in the first few years, they got to New Zealand and just fell through the cracks. They disappeared.
So, taking both the SCV amendments and the character test changes together, what would you say the Australian government has said to New Zealanders in general?
They're basically trying to deter New Zealanders from coming here.
There's a 189 skilled visa, which is for skills shortages. Then there's a 189 skilled visa for New Zealanders.
We don't have to go through an employer like other nationalities. New Zealanders have their qualification, and their access point is being a New Zealand citizen.
We refer to this as the middle class visa. If you're university educated, and you have a good job you're in. But, if they don't have a job that earns over $54,000 a year, then they can't apply.
So, that wipes out a lot of the lower skilled people working in retail, driving buses, and working in factories.
Former NZ prime minister John Key was good friends with Turnbull. He got this new visa off the ground. He sold it to Turnbull, who then sold it to the conservative side of the Liberals. And they restricted it further so that it only really covers the middle class.
The fee for the NZ 189 visa is $4,000 for the holder. It's $2,000 for their partner. And it's $1,000 each for a child. For a family it's quite expensive.
And lastly, Joanne, this Friday marks the 20th anniversary of the changes to the SCV visa category. Oz Kiwi is raising awareness to this issue. What's the message the organisation is seeking to put across?
After 20 years of this inequity, and the issues that the SCV has created for the New Zealanders who live long-term in Australia, we want the Australian government to recognise that they're mistreating their closest neighbours with these deportations laws and the temporary visa.
They should recognise the contribution New Zealanders make to Australia. New Zealanders deserve to be able to become citizens because they live and work here. They contribute to the community and raise families here.
Overall, the vast majority of New Zealanders make a positive contribution. It's been a win-win for Australia. And giving them a proper way to obtain citizenship is overdue.
Rectifying the problem with the temporary status of the SCV is well overdue.
Receive all of our articles weekly