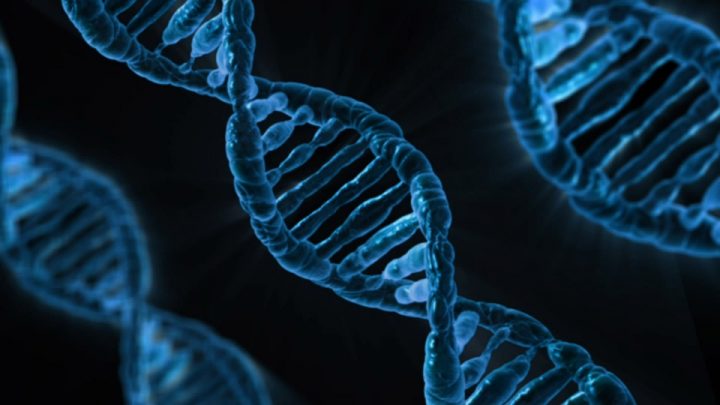 Over the Christmas and New Year break, many of us spent precious time with loved ones, eating, drinking, and being merry. Others were glued to their TV screens, binge-watching the Netflix true crime series, Making a Murderer, which was released in December 2015.
The television show introduced the world to Steven Avery, an American imprisoned for the sexual assault and attempted murder of Penny Beerntsen. The Wisconsin Innocence Project took on Mr Avery's case, and after serving 18 years for crimes he did not commit, he was exonerated by DNA evidence and freed on September 11, 2003.
SPOILER ALERT!
Two years later, he was accused of the murder of Teresa Halbach. He was convicted and sent back to prison on June 1, 2007.
Making a Murderer is television's answer to the wildly popular Serial, a podcast that had a global army of amateur investigators debating the guilt of another convicted murderer, Adnan Syed, as season one episodes were released.
The Making a Murderer filmmakers used a similar formula to Serial, drip-feeding evidence that casts doubt about Mr Avery's guilt, pointing an accusatory lens at all levels of Manitowoc County law enforcement. Armchair detectives are taken through hours of courtroom scenes, interviews with suspects, police, lawyers and family members, phone call recordings, and news footage. There's even a sensational confession from Mr Avery's 16-year old-nephew.
The social media verdict has been that at best, Manitowoc County has a lot of explaining to do, and at worst, Mr Avery is an innocent man framed by law enforcement. Online petitions have collected hundreds of thousands of names of people who want the US Government to look into the prosecution of Mr Avery more carefully.
Facts Not Shown on Netflix
However, there are many online dissenters who have pointed out significant evidence—that does not support Mr Avery's case—was not presented to the audience in the documentary. A Pajiba article says that:
On a previous visit to photograph the Avery family's car yard, Steven Avery had greeted her wearing only a towel. Ms Halbach had told her boss about this and indicated she had reservations about going back out to the Avery property.
Shortly before Ms Halbach disappeared, Mr Avery had called Auto Trader, where Ms Halbach worked, several times. He specifically requested that Ms Haibach photograph the property.
Mr Avery called Ms Haibach three times on the day she went missing. Two of those times, he de-identified his phone number before calling.
The police found a bullet with Ms Halbach's DNA on it. Testing showed the bullet came from a gun Mr Avery kept above his bed.
The police also discovered Mr Avery had purchased handcuffs like those described by his nephew who was also convicted for the murder.
The series describes that DNA belonging to Mr Avery was obtained from sweat on the hood latch of Ms Halbach's car. Mr Avery's nephew had told police that they had moved the car into the yard and that Mr Avery had lifted the hood in the process.
Whatever your view, there is a reason that raising doubt about a person's guilt engages large audiences. An innocent person being sent to prison for a crime they did not commit is a miscarriage of justice with unimaginable consequences, and we all love the opportunity to participate in righting wrongs.
Justice Kirby Supports Innocence Project
Former High Court Justice Michael Kirby was involved in one of Australia's most notorious miscarriage justice cases. Perth man, Andrew Mallard, served 12 years in prison for murder before he was exonerated.
In 1997, Kirby was one of the Justices of the High Court of Australia who participated in Mr Mallard's first application seeking special leave to appeal against his conviction. Ten years later, a fresh application was made and granted and Kirby participated in the appeal that set aside his original conviction. A judicial inquiry subsequently confirmed that Mr Mallard was innocent of the crime and that he had suffered a grave miscarriage of justice.
Justice Kirby has spoken publicly about the heavy burden carried by members of the legal profession who may have played a part in a miscarriage of justice. He says that heavy caseloads in courts of criminal appeal exacerbates the risk that mistakes will be overlooked.
He urges law students to put their developing skills to practice in seeking out these mistakes and investigating any question of innocence. He said:
"Yet the course of law reform is often slow. Meantime, from their cells, prisoners write to all and sundry asserting their innocence and offering arguments that, at least sometimes, appear to require a careful investigation not presently available.
"The only avenue of redress available in most Australian jurisdictions for an alleged miscarriage of justice, once the appeal process has run its course, is an appeal to the Executive Government under statute or for the royal prerogative of mercy.
"In default of an independent, transparent legislative or judicial remedy, the creation of a university student-led 'innocence project' could sometime help build a case of arguable innocence. Some critics dismiss this idea because of the lack of professional experience and judgment on the part of the students. On the other hand, beggars cannot be choosers.
"Law students in Australia are amongst the highest achievers in terms of university admission standards. Typically, they can bring great intelligence, motivation and also time to bear on problems that may too long have been neglected."
Wrongful Convictions in Australia
In 1979, Tim Anderson, Ross Dunn, and Paul Alister were charged with conspiring to murder the Neo-Nazi NSW leader of the National Front, Robert Cameron. The men were convicted and sentenced to 16 years in imprisonment. After serving seven years in prison, they were unconditionally pardoned. Each of them received an ex gratia payment of $100,000 from the NSW Government.
In 1980, Douglas Rendell was convicted of murdering his wife in New South Wales. He served eight years in prison before his conviction was quashed. After he received a $100,000 ex gratia payment, he told the Newcastle Herald, "I just don't think it is adequate for the years of hell they put me through." He said, "My mother died while I was in gaol, I didn't see my children grow up, and now I can't communicate with them.'
In 1962, John Button, a 19-year-old from Western Australia, was convicted of the manslaughter of his girlfriend, Rosemary Anderson, and served five years in prison. In 2003 he was exonerated and it was discovered Ms Anderson was killed by a serial killer, Eric Edgar Cooke. In circumstances similar to those in Making a Murderer, Mr Button was awarded a $400,000 ex gratia payment.
Regrettably, there are several other cases of wrongful convictions in Australia.
Receive all of our articles weekly
Author
Sydney Criminal Lawyers
Sydney Criminal Lawyers®
is Australia's Leading Criminal Defence firm, Delivering Outstanding Results in all Criminal and Driving cases. Going to Court? Call (02) 9261 8881 for a Free Consultation.