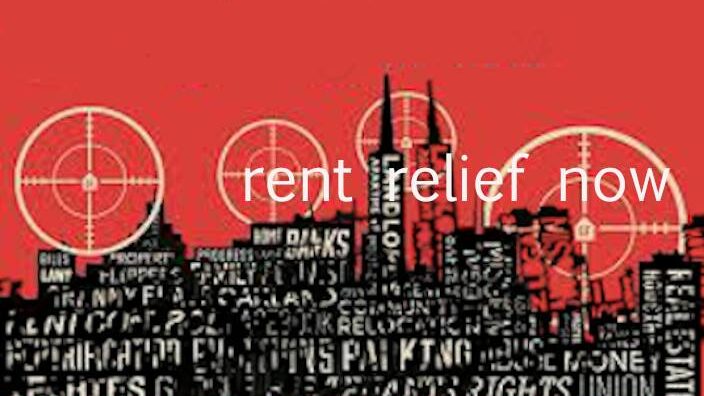 There were 26,500 vacant rental properties in NSW last month, according to SQM Research figures released on Tuesday.
This translates to 3.6 percent of state rental properties, which is only a 0.1 percent rise on July last year. This would indicate COVID-19 hasn't greatly affected the market.
However, on crunching the national figures, SQM found elevated rates of rental vacancies in inner city areas of capitals, with reduced rates in outer suburbs and regional locations. The research house put this down to renters moving to less congested areas due to coronavirus concerns.
The Reserve Bank of Australia August Monetary Statement outlines that nationally around 5 percent of tenants have obtained rental discounts during the pandemic period, with instances of rent deferrals being much higher than normal.
"New residential bond lodgements rose sharply in May in Sydney, consistent with some tenants entering into new leases to realise lower rents," the Reserve Bank added.
When non-essential businesses shut down in late March and around a million Australians lost their jobs overnight, a wave of anxiety spread through residential properties nationwide, as tenants were suddenly confronted with the very real prospect of not being able to pay the rent.
And as the above figures indicate, with the easing of the lockdown, a possible rental crisis seems to have been averted, but what's not readily apparent is the number of renters with accrued debts, the amount of landlords now itching to evict tenants, and whether the state is about to lock down again.
A stay on evictions
Rent Relief Now chair Barney Gardner explained that when the pandemic hit a lot of tenants were already having trouble paying rent, as just over 11 percent were under rental stress, meaning they were paying more than 30 percent of their income on keeping a roof above their heads.
"So, with losing a job," he continued, "and if you weren't eligible for JobSeeker or your company couldn't apply for JobKeeper, you were then facing the threatening situation of being homeless."
It was at this stage that Greens MP Jenny Leong stepped up to make certain that amendments were inserted into the NSW attorney general's COVID-19 emergency legislation, which allowed for the creation of regulations relating to residential tenancies whilst parliament was shut down for COVID.
Five days later, on 29 March, the PM announced that the national cabinet had come to the decision to permit a six month moratorium on evictions for non-payment of rent. And somewhat belatedly, the Berejiklian government enacted its prohibition on rent arrears evictions on 15 April.
"NSW had a two to six month moratorium on evictions, which was confusing," Gardner told Sydney Criminal Lawyers. "It turned out to be two months. The moratorium on evictions ended on 15 June. Then it was open slather for landlords: if they wanted to kick you out, they could kick you out."
That's two months, not six
The two to six month rental arrears moratorium set out in the Residential Tenancies Amendment (COVID-19) Regulation 2020 baffled many NSW residents, even with all that time the mid-April lockdown permitted them to contemplate it.
The Berejiklian government instated a general six month prohibition on giving households financially impacted by COVID a termination notice for non-payment of rent or on landlords applying to the NSW Civil and Administrative Tribunal (NCAT) for termination orders under such circumstances.
However, a landlord could evict an impacted tenant during the six month period if they gave the termination notice or applied for the order at least 60 days after the moratorium began and formal rent negotiations had been entered into with the tenants "in good faith".
Under this system, a household was defined as being impacted by COVID if at least one member had their employment affected in such a way that the weekly income of the entire household had been reduced by at least 25 percent.
And at this point, once the household was seen to be struggling, it was then up to the landlord and the impacted tenant to enter into "a formal rent negotiation process" in "good faith" to come to an agreement on a reduced rent. And from there, if it was "fair and reasonable", it was time to evict.
"When Morrison said there would be a six month moratorium, he recommended renters go and negotiate with a landlord," Gardner recalled. "Now, renters do not have any way to bargain with landlords. They have to hope that they have a compassionate landlord, but they're very rare."
The rent bomb is coming
Just because tenants were lucky enough not to be kicked out when they stopped paying the rent, they still have to pay it back. And some of those who negotiated a lesser rate in "good faith", have to pay back the difference at some point in the future.
Indeed, no government agency has been keeping a detailed track of how many tenants are behind in rent or what sort of overall debt is being accrued. And while JobSeeker and JobKeeper have been extended past the initial September cut off dates, at some point, the so-called rent bomb is going to hit.
As the Guardian recently reported, over the two week period after the two month NSW moratorium on evictions was lifted, 784 evictions applications were filed with the NCAT, compared with the 554 applications over the two weeks prior.
That's why Rent Relief Now is still out on the streets demanding that the moratorium be extended for the full six months, that financial assistance be given to struggling renters, that accrued rental debts are cancelled, and that renters can terminate no longer viable agreements without penalty.
"We've got to bring some pressure on the government to assist these people, because they seem to have been forgotten," Gardner concluded.
"And further, there were people out there doing it very tough without a roof over their heads, even before COVID. There's only one thing to do about that, which is build more housing and get them off the street."
Receive all of our articles weekly