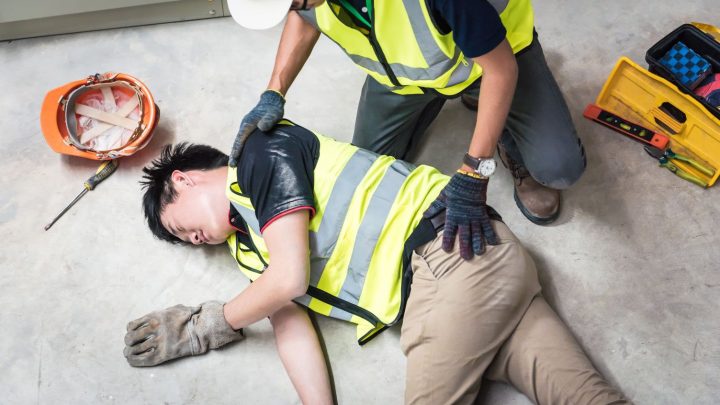 Families of deceased Victorian workers are leading the campaign for a new offence of industrial manslaughter to make corporate bosses responsible for deaths resulting from workplace negligence.
21-year old Jack Brownlee and 34-year old Charlie Howkins were laying pipes at a worksite in the Ballarat suburb of Delabombe when the trench collapsed, killing Mr Brownlee instantly and leaving Mr Howkins buried to the waist down in the trench, which was more than five metres deep. Heavy machinery was brought in but was unable to retrieve Mr Howkins in time. He later died in hospital.
The families of the two men have now put their support behind a union-led campaign to create the new offence.
"Employers need motivation to do the right thing because clearly they don't do it off their own back," Mr Howkins' widow Ms Cormie told the media. "If this will be the difference between them making OHS a high priority and not, then it needs to be done."
"Jack was king of the jungle, that's the way he was remembered," his father Dave Brownlee said. "He lived his life as best as he could. It's just a total tragedy that someone so young can be cut so short."
Fines are inadequate
Companies currently face being fined for deaths that occur at worksites, as it is extremely difficult to prove the necessary causal link between the actions of employers and deaths in the context of the general offence of manslaughter.
In 2014, Melbourne Water was fined $400,000 after 52-year old contract lab technician Tim Bakerov drowned in a sludge channel after falling through a walkway where there was a missing grate. The tragedy occurred in circumstances where missing or displaced grates had previously resulted in injury, yet the company failed to rectify the problem.
In handing down the fine, Victorian Country Court Judge Chris O'Neill found that, "despite the evidence of reports of these prior occasions, no steps were taken to investigate the risk of slatted grates becoming dislodged and no consequent steps taken to secure them."
Proposed new offence
The Victorian Trades Hall Union is proposing a new, broadened manslaughter offence whereby directors and managers could be criminally responsible for the deaths of workers on industrial sites on a watered-down test for causation.
CFMEU secretary John Setka stated that, "As a deterrent, more than anything, I think if you bring people to account for their actions I think we are going to stop the carnage".
Trades Hall secretary Luke Hilakari has called upon the state government to lead by example and hold the heads of companies to account for enabling the creation of dangerous situations.
Queensland law
In response to the 2016 Dreamworld tragedy involving the deaths of four people, and the deaths of two workers at Eagle Farm racecourse last year, the Queensland government passed the Work Health and Safety and Other Legislation Amendment Bill 2017 on 12 October 2017.
The new law creates an offence of industrial manslaughter which prescribes a maximum penalty of 20 years' imprisonment and/or a fine of $10 million on a directors of corporations where:
a worker dies (or is injured and later dies) in the course of carrying out work;
the person conducting a business or undertaking (PCBU) or senior officer's conduct (either by act or omission) causes the death of the worker; or
the PCBU or senior officer was negligent about causing the death of the worker by the conduct.
Victorian government's position
The two major parties in the Victorian election have given no indication as to whether they will support similar laws.
The Labor Party's Minister for Finance Robin Scott stated that Cabinet has not yet discussed the matter, while opposition spokesperson David Morris says the Coalition is satisfied with the current workplace laws.
Greens MP Nina Springle, however, says her party will be advocating for change.
"Where corporate negligence results in serious injury or death, decision makers must be held to account for that negligence," she told the media. "Our current laws are failing to do that, and in cases where serious negligence results in death, we're seeing big corporations fined as little as $150,000."
There is currently no campaign for industrial manslaughter laws in New South Wales.
Receive all of our articles weekly