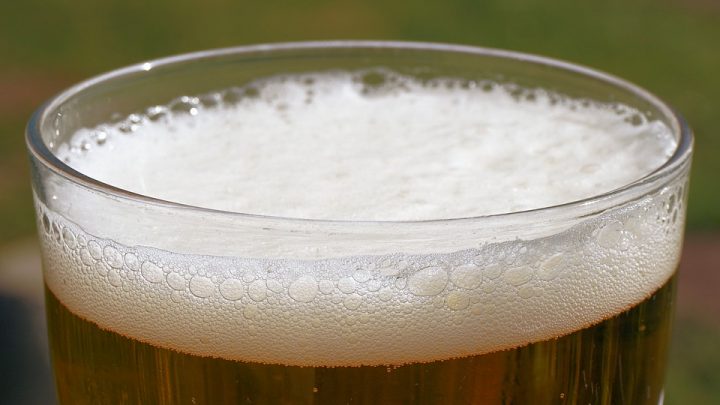 It's common knowledge that drink driving is dangerous – and if you're convicted of a drink driving offence you could face heavy penalties.
But what about bartenders and hotel managers who continue to serve drinks to people who are clearly intoxicated?
Can these people be held liable or penalised if someone is killed in an accident after drinking at a pub and driving home?
A number of recent cases have considered this question in depth.
Kangaroo Island Hoteliers Charged After Fatal Accident
Besides being a favourite holiday spot for wine enthusiasts, South Australia's Kangaroo Island is home to a little over 4000 residents.
But the small, close-knit community was rocked by tragedy in 2013 when local man Anthony Read died after he crashed his ute into a tree. An autopsy revealed that he had a blood alcohol concentration of .292 at the time of his death – nearly six times the legal limit.
Before the accident, Mr Read had been drinking at the Penneshaw Hotel. It's believed that he consumed 22 drinks at the hotel throughout the course of the evening – and that staff sold him a six-pack of Bundaberg Rum from the hotel's drive-through before he began his journey home.
Tragically, Mr Read crashed his car and was killed just 6km into his trip.
Following a police investigation, the hotel's manager, duty manager and an employee were each charged with multiple counts of selling or supplying liquor to an intoxicated person. All of them pleaded guilty.
Under South Australian law, supplying liquor to an intoxicated person carries a maximum penalty of $20,000. Restrictions can also be placed on a hotel manager's licence, including stripping them of the right to oversee the sale of alcohol entirely. Alternatively, the Court has the power to suspend, revoke or impose new conditions on the hotel's licence.
This is similar to section 73 of the Liquor Act 2007 (NSW), which states that a liquor licensee or an employee or agent of a licensee, must not sell or supply liquor to an intoxicated person on the premises. The maximum penalty in NSW is a fine of $11,000.
The lawyer representing one of the employees submitted that his client continued to serve alcohol to Mr Read only because he had earlier promised not to drive home; saying he had made arrangements to spend the night at a friend's place.
The court also heard that the lack of public transport on the island, together with the absence of a police station in the township, meant that patrons were more likely to drink and drive.
However, prosecutors argued that the tragic outcome of the case presented a ripe opportunity for the court to send a clear message to hoteliers who may be inclined to serve intoxicated patrons.
The matter is due back in court in June, where more submissions will be heard before penalties are handed-down.
Do Hoteliers Ever Have a Duty of Care?
While the above case shows that hoteliers may face licence restrictions and heavy fines for serving intoxicated patrons, whether they can actually be held liable for the death of an intoxicated patron is another question entirely – one which several cases have attempted to answer.
The most recent of these was the Tasmanian case of Scott v C.A.L No.14 Pty Ltd [2007], which concerned a fatal motorcycle accident. Prior to the incident, Mr Scott had been drinking at the Tandara Motor Inn. He registered a blood alcohol concentration of 0.253 shortly after his death.
Mr Scott's wife brought legal action against the hotel's proprietor and licensee, as well as the company which managed the hotel, claiming that they had a duty to take reasonable care to ensure that Mr Scott was not harmed by his own intoxication.
The court heard evidence that Mr Scott was visibly intoxicated on the night, and that despite earlier agreeing to hand over the keys to his motorcycle and have it stored away by bar staff, they later returned his keys upon request.
The Supreme Court found that while hoteliers may have a duty of care in 'exceptional cases', the defendants did not owe any duty to stop serving Mr Scott alcohol in this particular case, nor to avoid the risk of him having a motorcycle accident.
In handing down his judgment, Justice Blow stated that examples of 'exceptional cases' may include those where a drinker is intellectually impaired, mentally ill, unconscious or those that become 'completely incapable' of looking after themselves.
However, in most cases, courts will not impose a legal responsibility on a person for the consequences of another's decision to drink and drive, or to otherwise engage in dangerous or illegal activities.
What About Pedestrians?
The decision in the case of Scott was based on an earlier decision of the High Court in Cole v Sth Tweed Heads Rugby Club [2004].
That case concerned a woman who suffered serious injuries after being hit by a car as she walked home from a club at which she had been drinking for most of the day.
The court heard evidence that the woman was 'walking in a careless manner along the roadway' before being hit, and that 'the motorist was unable to avoid her.'
She then tried to sue the club, arguing that it had a duty of care to stop serving her alcohol when it was clear that she was intoxicated, and further, that staff should not have allowed her to leave the club 'in an unsafe condition, without proper and adequate assistance.'
The club's lawyers argued that staff had indeed stopped serving her alcohol after she began to appear intoxicated. They had also offered to organise a taxi to take her home and, alternatively, for the club's courtesy bus to drop her off, but the woman refused both offers.
Justice Ipp of the NSW Supreme Court held that there could be 'some exceptional cases' whereby hoteliers would be considered liable for the actions of an intoxicated person, but the present case did not qualify. The Justice found that 'the law has left it to responsible adults to assume responsibility for their own actions in consuming alcoholic drink.' The High Court agreed with this on appeal.
What Does This Mean For Hoteliers?
Essentially, these cases make it clear that while hoteliers may face heavy fines and restrictions for serving intoxicated patrons, they will not generally be liable for injury or death that occurs after a person voluntarily consumes alcohol, unless the hotel's actions exhibited such a disregard for the potential consequences that they could be considered an 'exceptional case.'
Receive all of our articles weekly