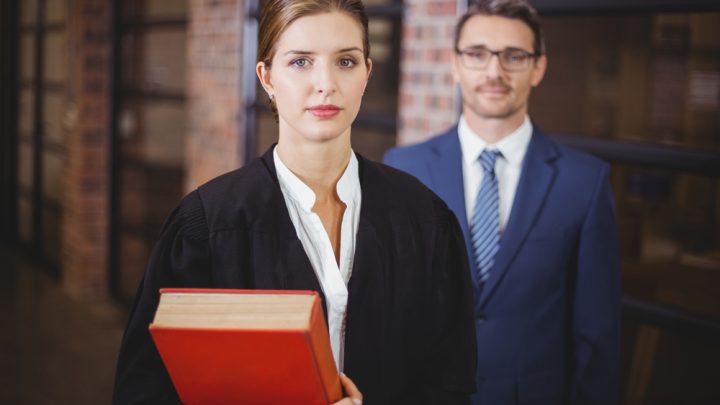 If you need legal assistance and are struggling to meet the cost of a lawyer, there are a few options available to you.
You can apply for Legal Aid depending on whether or not you meet the eligibility criteria.
If you are refused Legal Aid, you can apply for representation under the pro bono scheme.
If you are accepted to the pro bono scheme, you can get legal advice and representation at a significantly reduced cost or at no cost at all.
What type of legal help can I access under the pro bono scheme?
The decision of whether or not to take on pro bono work is considered to be individual to each law firm and legal professional.
A number of solicitors and barristers participate in the pro bono scheme, and they work across a wide range of different specialisations, including family law, criminal law and immigration law.
Under the pro bono scheme, you can access a pro bono criminal barrister in Australia along with solicitors, paralegals and general legal advice.
As many lawyers work in teams with support staff, barristers and solicitors available, the assistance you get can be tailored to your specific needs.
Plenty of large firms as well as smaller ones accept pro bono work and as long as your matter falls into one of the categories of work that is accepted under the pro bono scheme, you should be able to find the help you need.
How do I get into the pro bono scheme?
To be accepted into the pro bono scheme, you will need to apply to the relevant legal body.
In NSW, the pro bono scheme is administered by the NSW Law Society.
If you want to apply for pro bono legal help you will need to show that you have been refused assistance by Legal Aid, and provide evidence of your financial situation and the merit of your specific case.
Preference is often given to cases which have significant merit or a reasonable chance of success.
Whether or not you are accepted into the scheme will also depend on whether your case fits into the eligible categories. Once your application has been approved, you will be put in contact with a solicitor who can help you.
Will I need a barrister?
Experienced solicitors will be able to provide you with advice and court representation for the vast majority of criminal and traffic cases.
However, if your case is heading towards a lengthy jury trial you will normally need to also engage a professional barrister as part of your legal team.
In that case, your solicitor will advise you and recommend a particular barrister who has relevant expertise.
What will a pro bono barrister do to help me?
A pro bono barrister will do the same work on your behalf as they would if they were working for private clients.
As part of their code of conduct, lawyers who participate in pro bono work are required to provide the same level of service as they would any other client.
You should have access to the same standards of legal advice and representation that are available to anyone else.
Pro bono criminal barristers in Australia take on a range of legal tasks for their clients including:
Providing high-level legal advice.
Representing clients in court.
Conducting research around a case so as to provide a strong argument.
Advocating on behalf of their clients.
Preparing legal documentation.
Barristers can choose whether or not to accept pro bono work at their discretion, depending on whether the case falls into their area of expertise, it has particular merit, or is likely to be successful.
Receive all of our articles weekly