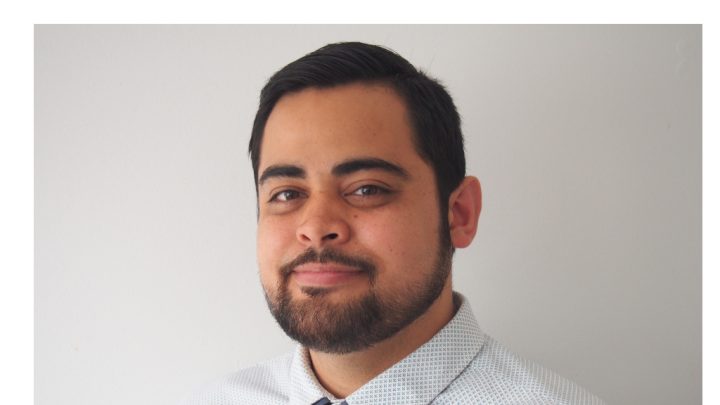 "The degree of civilization in a society can be judged by entering its prisons," wrote the 19th Russian novelist Fyodor Dostoyevsky. If his statement is anything to go by, then recent developments would indicate that such an evaluation could lead to Australia being rated most uncivilised.
Reports of the systemic mistreatment of children at the Don Dale youth detention centre in July 2016 shocked the nation. These revelations were followed by a series of other reports that exposed the use of excessive force and prolonged isolation in juvenile facilities around the country.
While some believe that those who have been deprived of their liberty somehow forgo the rest of their rights, it's a well-established principle that imprisonment is an inmate's punishment and those inside should not be subject to further deprivations.
That's where the Optional Protocol to the Convention Against Torture (the OPCAT) comes into play. It's an international treaty that provides additional protocols built upon the 1984 UN Convention Against Torture. Its aim is to strengthen the protection of people being held in places of detention.
Stopping the abuse
The UN General Assembly adopted the OPCAT back in 2002. Australia signed the treaty in 2009. But, the federal government didn't ratify it until December last year, following the fallout caused by the Don Dale revelations.
And in accepting the terms of the treaty, the government has agreed to random independent inspections of not only prisons, but all places of detention. This includes immigration detention centres, secure mental health facilities and juvenile detention centres.
These inspections will be carried out by local bodies called National Preventive Mechanisms (NPMs). The office of the Commonwealth Ombudsman is the authority appointed as NPM coordinator. And OPCAT inspections differ from traditional forms of monitoring as they have a preventative focus.
The United Nations Subcommittee on the Prevention of Torture – which is comprised of 25 independent experts – will also inspect these closed environments and report their findings back to the federal government.
The impact aboard
Last year, Steven Caruana was awarded a fellowship from the Winston Churchill Memorial Trust of Australia. This allowed him to carry out a nine week investigative trip to New Zealand and a number of European nations where the OPCAT has been implemented.
Mr Caruana's interest in the OPCAT grew after being employed as a detention inspector for Australia's onshore immigration network. Prior to this, he'd been working in immigration detention centres around the country for close to eight years.
In July this year, Caruana published his report on his findings, in which he made a number of recommendations, including that authorities give consideration to the upcoming Australian Human Rights Commission (AHRC) report on OPCAT implementation.
The AHRC is currently seeking civil society submissions on the local implementation of the provisions of the treaty.
Sydney Criminal Lawyers® spoke with Steven Caruana about the effect the OPCAT is having in countries where it's already in operation, the extra dimension preventative inspections bring and why it's important that the rights of those on the inside are upheld.
Firstly, the Australian government ratified the Optional Protocol to the Convention Against Torture in December last year. This means the government has agreed to random independent inspections of its detention facilities.
Mr Caruana, you carried out investigation travelling to a number of countries where the OPCAT has been implemented. What sort of impact has it had in those countries where you've witnessed it in operation?
In all the countries I visited, there was a general recognition that the OPCAT mandate has made specific positive impacts to facilities and those detained in them, and more generally added to public discussion, debate and awareness of detention and mistreatment issues.
The public presence and influence of the National Preventive Mechanism in Norway and the UK in particular provided me with strong examples of a system working effectively and responsively.
I met with the Norwegian NPM at the end of a recent prison inspection and was surprised to see a newspaper highlight all the recommendations it made to that particular prison.
Soon afterwards, I was informed the prison governor went on television to comment that he agreed with all the recommendations made and implored the appropriate authorities to act swiftly.
What most astounded me about this was the public responsiveness to the NPM. The NPM is clearly viewed as an important and credible authority by both the public and the detaining authorities in Norway.
Another very recent, howbeit more extreme example of the impact of the OPCAT is seen in the UK. Her Majesty's Inspectorate of Prisons – the coordinating NPM for the UK – recently identified a privately run prison as being in a state of crisis with deteriorating conditions and institutional disorder.
As a result of sounding the alarm, the UK Ministry of Justice responded with an immediate takeover of the prison. The minister of prisons stated what was seen was unacceptable and drastic action was required to bring about needed improvements.
While the particular examples above are exemplary, they are not representative of every NPM visit and its results.
The more tangible effects of OPCAT in Australia may take time to come to fruition or may even go unnoticed in some instances because it's not always easy to determine what you have prevented.
As you're well-aware, there's already an existing system of monitoring places of detention in Australia. How would the OPCAT system differ to what's in place now? And what sort of improvements would the implementation of OPCAT procedures make?
The OPCAT offers oversight agencies the opportunity for the sharing of best practice and the development of shared inspecting principles.
It offers the opportunity to learn not only from one another, but from NPMs globally and from the Subcommittee for the Prevention of Torture – the UN body with oversight of OPCAT.
It provides a mechanism for potential cross-jurisdictional thematic work and data collection, cross-jurisdictional working groups and the opportunity to collectively comment on legislation and policy issues from a credible and evidenced viewpoint.
The NPM works in a manner that ensures regular, independent, unannounced visits to places of detention can occur and is empowered to have unrestricted access to information, the ability to interview in private and be staffed with multidisciplinary expertise.
The NPM should not be seen to replace or make redundant existing oversight mechanisms within Australia, but rather to complement or strengthen them.
The OPCAT is premised on the notion that torture and mistreatment can be prevented through a collaborative, constructive and forward-looking dialogue between detaining authorities and the NPM.
Accordingly, the NPM is not just another oversight body, but should be regarded by detaining authorities as a solution-focused partner to mutually recognised issues.
That partnership is perhaps for me the OPCAT's most appealing and distinct feature. As someone who has had on-the-ground experience of working in detention it is not uncommon for oversight bodies to be viewed as adversarial or critical.
I remember being visited and hearing comments from my colleagues about them coming in to "tell us how to do our job" despite only visiting a few times a year and not really understanding "how things are day-to-day."
I know these comments aren't isolated to my experience as I've heard them when I've spoken to correctional officers both here and abroad.
All the literature on OPCAT stresses that it's a system of preventative visiting. And this type of oversight is said to differ from regular inspections and monitoring.
Can you elaborate on the concept of preventative visiting, and how it differs from other forms of monitoring?
OPCAT recognises that prevention is as much about staff and environmental safety as it is about detainee treatment and conditions.
The NPM should seek to understand the experience of detention from the perspective of those detained and of staff in order to make practical suggestions that could contribute to more appropriate outcomes.
It does this primarily through meaningful engagement with staff and detainees, giving voice to their concerns as well as considering their suggestions for solutions.
The Chair of the Subcommittee for the Prevention of Torture, Professor Sir Malcolm Evans used a very simple yet effective illustration to demonstrate the difference between preventive visiting and other forms of inspection.
Traditional inspections would look at a cell used for isolation and would examine whether the composition of the room met standards in terms of ventilation, size, hygiene and whether the cell was used in compliance with policies.
On the other hand, an inspector with a preventive focus would also look at those things but may ask to be locked in the cell for a time to understand what the experience of being in isolation would feel like from the detainee's viewpoint.
It would also recognise that the viewpoint of staff managing such cells is just as important to consider.
Whilst many existing oversight bodies undertake important work – that work can often be characterised as compliance-based or reactionary – the NPM recognises that mere legal compliance with standards does not necessarily prevent mistreatment, nor can it effectively examine the culture and subcultures that lead to mistreatment.
Preventive visiting therefore seeks to triangulate information from detainees, staff, visitors, officials, media and any other sources of information to form a holistic view of a facility and its pressure points.
This information should be able to be translated into practical recommendations or at least raise awareness of issues that could potentially lead to mistreatment.
Can you briefly outline what they were?
I made the following recommendations to the federal, state and territory governments:
To enact specific legislation to establish the NPM and ensure its functioning and powers – independence, unhindered access to places of detention, etc – are guaranteed and compatible with the OPCAT's principles.
To sufficiently fund the NPM to carry out its inspection work, as well as its wider preventive mandate which includes advisory, educational and cooperative functions. I think this was an important recommendation to make considering underfunding seems to be the most common grievance made by NPM's around the world.
To give due consideration to the forthcoming report on OPCAT implementation to be produced by the Australian Human Rights Commission, which gives voice to the views of civil society. I think it's important to emphasise that the credibility of an NPM and its impact depends in large part on how it is perceived and supported by civil society.
I made the following specific recommendations to the federal government:
That the Australian Human Rights Commission be made part of the NPM given the expertise and experience the commission would add to the NPM, having seen the value of the inclusion of a National Human Rights Institution abroad, particularly in Denmark and New Zealand.
That the NPM coordinator be sufficiently funded to carry out its role.
I also made the following specific recommendation to the state and territory governments:
To designate their NPM/s as a priority and with consideration of the experiences of other multi-body NPMs such as the UK, where the coordination of effort was seen to be hindered by the NPM's size: 21 different agencies.
And when will the OPCAT provisions become a reality in Australia? When will NPMs begin operating in this country?
At the time of ratification, the federal government made a declaration under article 24 of the OPCAT to postpone the commencement of the NPM for three years.
Given the federated structure of government the delay allows for the state, territory and federal governments to negotiate how the national system should be implemented and funded. It also allows for the designation of the most appropriate oversight bodies with the responsibility of carrying out the work.
Importantly for the NPM itself, this preparation time gives it the opportunity to work out how, as a collective, it should operate, where its priorities are and how it can most effectively fulfil its preventive mandate.
Although the NPM may not officially commence until 2020-21, the NPM coordinator has been proactive in engaging with potential NPMs and it wouldn't be surprising if those existing oversight bodies are already looking to work in ways that are compatible with the OPCAT.
And lastly, there are those in the community who believe that once an individual is incarcerated they lose all their rights. And people with this opinion might also think that making special provisions to uphold the rights of those on the inside is not warranted.
Mr Caruana, how do your respond to these sorts of opinions? Why should the human rights of people in detention be safeguarded?
I believe the more personally distanced you are from the actual lives of people in places of detention, the easier it is to form those views because "tough on crime" rhetoric is popular and often appears in the media and politics.
In saying that, I don't discount the experiences of people who feel that way because they have been personally affected by crime or who work in these institutions and have faced difficult circumstances or have relatives who have. Their experiences are real and important.
It would be easy for me to say, "all rights matter" and that's why people should be interested in upholding the rights of those who are incarcerated, but I know that argument doesn't appeal to everyone.
I instead like to look at the issue through what I think most people can agree on and that is community safety. Prisons serve a role to protect the community and a big part of that role is rehabilitation and reintegration.
There is an expectation that people who are imprisoned should, after serving their sentence, rejoin society remorseful and changed.
It is difficult to believe that this rehabilitation and reintegration process can occur in an environment where your human rights are being violated through mistreatment. If someone leaves prison more damaged and feeling more isolated from society than when they entered prison, how is the community any safer for it?
I think most would agree with that viewpoint and in fact when the images of the Don Dale youth detention centre brought the distanced into the personal – viewed on television screens in the comfort of your home – there was a collective outcry that this sort of treatment should never happen, and that outcry led to the Royal Commission.
It is perhaps food for thought to consider whether the Royal Commission would have been necessary had OPCAT already been in place. The former attorney general George Brandis speculated it may well be that the mistreatment would not have occurred.
Additionally, looking at the cost implications of the Royal Commission, the Western Australian Inspector of Custodial Services commented that it cost over an estimated $60 million, yet his own review of the Banksia Hill juvenile detention centre in Western Australia addressing similar issues cost less than $300,000 and was completed in a much shorter time frame.
Further to these points, I would like to emphasise that OPCAT is not just about the rights of prisoners and people in traditional detention settings.
OPCAT in principle is concerned with oversight of all possible forms of detention and deprivation of liberty and this is certainly evidenced abroad.
So, whilst the rights of prisoners or immigration detainees for example might not concern everybody, I am certain most people can more easily relate to wanting to make sure their grandparent in a secure dementia care unit, their child in a disability group home, their parent in a psychiatric facility or their friend in police custody weren't being mistreated.
Receive all of our articles weekly