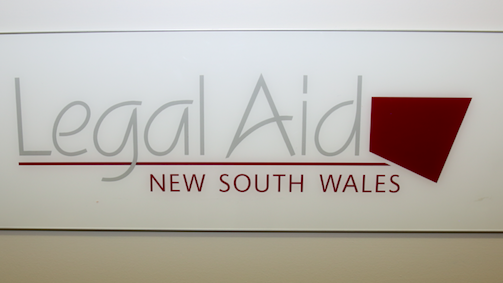 The outcome of a court case can have serious consequences.
It may mean that your freedom or access to your children are at stake.
But what if you can't afford an expensive criminal defence lawyer?
Not everyone can! Which is where Legal Aid may be able to help.
Legal Aid NSW has 21 offices around NSW, including Legal Aid in Nowra.
Legal Aid can provide free advice on a range of issues over the phone.
Some free advice over the phone may be a good place to start, just so you know what the outcomes of your court case might be and what options you have in responding to the charges.
But if you are facing serious criminal charges, you will probably need to be represented in court.
If you can't afford an expensive private lawyer, this is where Legal Aid may be able to help.
Legal Aid is not necessarily free, you will often only have to pay a contribution towards your legal costs. The usual contribution is $75, but it may be higher depending on your income.
Your chances of success when it comes to getting a legal aid grant depend on three things:
The kind of help you would like, which means that serious cases are more likely to get legal aid help than minor cases such as drink driving or other less-serious cases where it is unlikely that you will be sent to prison
The merit test, which will consider, among other things, how likely it is for your case to succeed
Your financial situation
Just because you have a job, it does not mean that you will be refused a Legal Aid grant.
The means test will consider your income from your job, if you have one, or your Centrelink payments; whether or not you have a car, a house or anything else of value as well as whether or not you financially support other people, or are yourself supported by someone else.
If you do are eligible for Legal Aid, you can ask the Legal Aid Commission to give your case to a private lawyer which will mean that Legal Aid will pay them to undertake your case.
Alternatively, your case will be assigned to a Legal Aid lawyer; in other words, a lawyer who is employed by the Legal Aid Commision.
You can apply for Legal Aid online, or through your lawyer.
Can I nominate my own private lawyer?
As stated, you can nominate a private criminal defence lawyer if you wish to do so.
But you are not guaranteed to get the lawyer you nominate. In fact, the police of the Legal Aid Commission is to take matters 'in-house' (ie by a lawyer employed by Legal Aid) unless there are 'exceptional circumstances' for giving it to a private lawyer.
Exceptional circumstances include where there is no Legal Aid lawyer available or where the Legal Aid Commission has a 'conflict of interest' eg is representing a co-defendant or has represented the alleged victim in the past.
You will need to check whether or not your lawyer will charge you for any work done before you apply for Legal Aid.
Our firm does not charge for a first appointment or for submitting an application to Legal Aid on your behalf.
If your matter is assigned to a private lawyer, Legal Aid will pay them directly so you don't have to pay for their services while they are covered by Legal Aid, although there is a cap on your grant and the amount that your lawyer will be paid will be far less than if they were to represent you on a privately-funded basis.
If your Legal Aid grant runs out, you will either have to pay your lawyer for any further costs, or represent yourself in court without legal representation.
The cap of funds available to you will depend on your circumstances.
Senior Lawyers at Sydney Criminal Lawyers® are members of the Legal Aid Commission's 'General Criminal Law Panel' and the 'Serious Criminal Law Panel'.
We attend Nowra Local Court and offer free first consultations where we can help you make a Legal Aid application.
What if I am not eligible for Legal Aid?
If you are not eligible for Legal Aid, you have a few choices.
You can decide to run your case yourself, unrepresented.
Legal Aid can still offer some forms of free advice on many legal issues.
If you are Aboriginal, you may be able to get assistance from the Aboriginal Legal Service, who have a branch in Nowra.
Nowra, like many cities and towns throughout NSW has a community legal centre.
Community legal centres work not by directly working on your case but referring your matter on to someone who can help.
Alternatively, you may be able to go through the Law Society's Pro Bono Scheme – many lawyers participate in this program to provide help for free or at little cost. Many firms accept pro bono cases. Sydney Criminal Lawyers® is a member of the Pro Bono Scheme.
In order to be eligible for the scheme, you must have applied and been refused Legal Aid. The Pro Bono Scheme also looks at the merits of your case as well as your financial position.
Receive all of our articles weekly