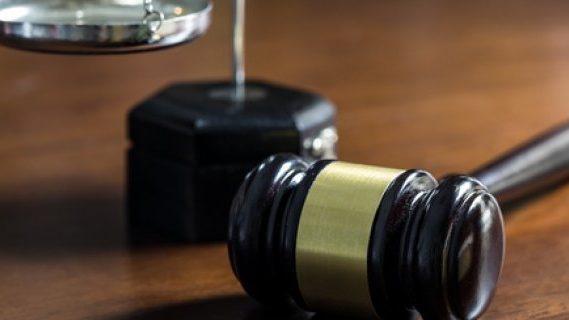 Unlike in the United States, defendants in criminal cases do not have the right to a court appointed lawyer in Australia. This means people who cannot afford to pay for a private lawyer but are not eligible for legal aid are often left to fend for themselves in the courtroom against well-resourced, professional prosecutors.
Also unlike the US, there is no plea of 'no contest' in Australia – defendants must choose whether to plead guilty or not guilty to criminal charges. This leaves many innocent defendants in a difficult situation – should they plead guilty, receive a 'discount on sentence' for that plea and get it all over-and-done with quickly? Or should they plead not guilty and go through lengthy and often-complex proceedings without legal training, where they risk losing in court and getting a harsher penalty?
Sadly, this dilemma often leads to defendants pleading guilty when they are in fact innocent of the allegations against them.
Can I plead guilty if I am innocent?
A lawyer should never advise a defendant to plead guilty if the instructions are consistent with innocence.
However, a majority of the High Court in the case of Meissner v R (1995) 184 CLR 132 confirmed that a false guilty plea is acceptable and does not amount to a miscarriage of justice:
"A Court will act on a plea of guilty when it is entered in open Court by a person who is of full age and apparently of sound mind and understanding, provided the plea is entered in exercise of free choice in the interests of the person entering the plea. There is no miscarriage of justice if a Court does act on such a plea, even if the person entering it is not in truth guilty of the offence."
Such a plea is often referred to as a "plea of convenience" or a "pragmatic plea", and despite the obvious injustice that flows from this course of action, the Court found that such a plea is perfectly acceptable.
Deciding upon a plea
Entering a plea of guilty can have life-long ramifications. It can affect employment prospects, the ability to obtain certain licences and reputation.
For this reason, a defendant should always seek legal advice from an experienced criminal defence lawyer before deciding upon a plea. There are many specialist criminal law firms that provide free first conferences where those who are going to court can obtain advice about the strength of the prosecution case, the available options and the best way forward.
Often, the best course of action will be to write a letter to the police or DPP requesting that the charges be withdrawn for lack of evidence, or because there are other problems in the case.
That letter is known as 'representations' and can be followed-up by a 'case conference' with the prosecution to negotiate the withdrawal of charges. It will frequently result in charges being withdrawn, especially where it is clear that the defendant is not guilty.
Representing an innocent defendant who wishes to plead guilty
Should an innocent defendant nevertheless wish to plead guilty, any lawyer representing them will be restricted in the way they can present their sentencing submissions in court. Specifically, the lawyer cannot:
Make submissions to the effect that their client is innocent; and
Submit that the guilty plea is a genuine acknowledgment of guilt, or tell the court their client is contrite and remorseful.
However, the lawyer can and should make submissions in relation to a range of other matters, including a request for a sentencing discount for the guilty plea, submitting as to prior good character, unlikelihood of reoffending, personal situation etc.
So while a plea of convenience may seem like a quick and easy resolution to criminal proceedings, clients should think very carefully and seek legal advice before entertaining such an unjust and drastic option.
Receive all of our articles weekly
Author
Sydney Criminal Lawyers
Sydney Criminal Lawyers®
is Australia's Leading Criminal Defence firm, Delivering Outstanding Results in all Criminal and Driving cases. Going to Court? Call (02) 9261 8881 for a Free Consultation.