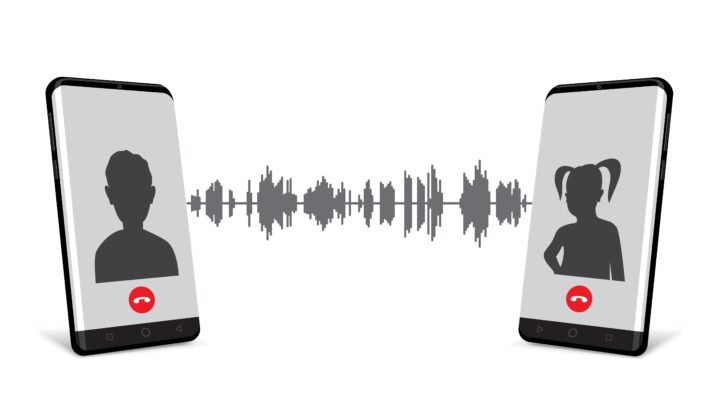 Former New South Wales homicide detective Gary Jubelin has lost his appeal against his conviction for illegally recording conversations with a person of interest in the William Tyrrell investigation.
Earlier this year, the former detective was found guilty of four counts of breaching the Surveillance Devices Act 2007 by recording phone conversations with a person of interest, Paul Savage, without his permission and without obtaining a surveillance device warrant.
He had already resigned from the force before charges were laid, after allegations of misconduct (which were under internal investigation by NSW police) had him removed from the Tyrrell case in 2019.
Appeal overturned
Mr Jubelin was convicted and fined $10,000. This decision was upheld in the Parramatta District Court last week with the Judge saying that Mr Jubelin could have applied for a warrant to use a body-worn wire to record the interactions with Mr Savage instead of recording conversations without his knowledge or permission.
In New South Wales, it is a criminal offence to install, use or cause to be used, or to maintain a listening device to record a private conversation.
Even Police need to have a warrant to record a conversation, unless in exceptional circumstances.
The Surveillance Devices Act
Listening device legislation is primarily state based.
The Surveillance Devices Act 2007 is the main piece of legislation which governs the use of such devices in NSW.
Section 7 of that Act makes it an offence punishable by up to five years' imprisonment and/or $55,000 for a person to knowingly install, use or cause to be used or maintain a listening device to overhear, record, monitor or listen to a private conversation to which the person is not a party, or to record a private conversation to which the person is a party.
A 'listening device' is defined by the Act as "any device capable of being used to overhear, record, monitor or listen to a conversation or words spoken to or by any person in conversation, but does not include a hearing aid or similar device…". This includes a mobile phone or other digital device.
However, there are a range of exceptions to the prohibition contained in section 7, which include:
the use of a listening device with a warrant or other legal authorisation, or to record the refusal of a police interview, or to locate and retrieve the device, or where it is used by police to record the operation of a Taser, or on police body-worn video equipment, and
the unintentional hearing of a private conversation by means of a listening device.
In addition, it is not an offence to record a private conversation to which a person is a party if:
all of the principal parties to the conversation consent, expressly or impliedly, or
a principal party consents and the recording of the conversation:
– is reasonably necessary for the protection of the lawful interests of that principal party, or
– is not made for the purpose of communicating or publishing the conversation, or a report of the conversation, to persons who are not parties to the conversation.
A 'principal party' is defined as "a person by or to whom words are spoken in the course of the conversation".
What is lawful interest?
While every case is different, an example of when 'lawful interest' might apply is when a person secretly records an interaction with an abusive partner.
Former Detective Jubelin's original defence centred around 'the operational need' of the investigation as well as protecting his lawful interest, however the court found him guilty.
Civil rights
And it's an important ruling, that strikes at the heart of civil rights, and must be upheld, particularly as technology advances –  smartphones are all equipped with recording devices.
The intention of  the Surveillance Devices Act is to ensure people cannot be recorded without their knowledge, even 'persons of interest' in major police investigations. As Judge Antony Townsden noted in dismissing for detective Jubelin's appeal: "In a democratic society, those placed in a position of authority have an obligation to exercise their power lawfully," the judge told the court. "This, the appellant failed to do." The judge also noted that Mr Jubelin had shown no remorse.
Mr Jubelin has also been accused of pursuing Paul Savage at all costs, despite no DNA, fingerprint traces or witnesses. Mr Savage, who has never been charged, lived on a neighbouring property in the street where three-year-old William vanished in 2014 at Kendall, on the NSW Mid-North coast.
'Relentless pursuit'
It's not the first time investigators have been accused of 'relentless pursuit' of a suspect in the William Tyrrell case.
New South Wales tradesman Bill Spedding's lawyers filed a lawsuit in the NSW Supreme Court in 2018, accusing the NSW Police Force of misfeasance in public office, abuse of process and malicious prosecution.
New South Wales police declared Mr Spedding a 'person of interest' in the disappearance after they found a spider man toy in his work van just days after the boy went missing from his grandmother's home wearing a spiderman suit. Mr Spedding had been at the grandmother's house several days prior quoting her for a broken washing machine repair.
In January 2015, police searched Mr Spedding's home and drained his septic tank, but found no evidence linking him to any crime. Despite this, police went on to label Spedding as a paedophile and charged him with numerous historical sexual offences. The charges were later dropped due to a lack of evidence.
Six years on, William Tyrrell's disappearance remains a mystery. Despite extensive police investigations and a $1 million reward for information which was posted on the second anniversary of William's disappearance, the case remains unsolved.
There were hopes that a coronial inquest may uncover new information, however it was abandoned at the start of the Covid-19 pandemic in March, but is now set to resume in October.
Receive all of our articles weekly