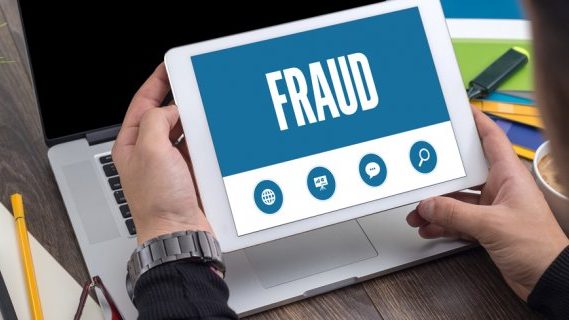 Fraud offences are on the increase, according to the NSW Bureau of Crime Statistics and Research (BOCSAR). Figures from July this year show that the crime rate for fraud has been steadily increasing over the previous two years, at a rate of around 20.7%. This is higher than just about any other offence, making fraud one of the fastest growing offences in NSW.
The majority of this increase in fraud rates is believed to stem from false use of credit cards and bank cards. Police have also blamed the increased use of the internet and an increase in online scams for the higher rates of fraud.
What is the legal definition of fraud?
Fraud can cover a range of different activities and situations. The legal definition of fraud includes dishonestly gaining a financial advantage by deception and it is covered under Section 192E of the Crimes Act 1900. Fraud can cover money and property, and it's described as gaining a financial advantage or causing a financial disadvantage through deception or dishonesty.
If convicted, fraud carries a maximum penalty of 10 years' imprisonment in a higher court such as the District Court, or 2 years' prison if the case stays in the Local Court.
As well as the main offence of section 192E fraud, there are a number of other less commonly used fraud-related offences that are specific to certain situations. These include embezzlement and larceny by clerk or servant as well as a number of other offences.
Examples of recent fraud cases in NSW
Last month, a woman was charged with six counts of obtain a financial advantage by deception after she allegedly went into a bank and tried to withdraw money. Police were called, and when she was searched it was alleged that she had nine credit cards, sim cards, cash and a number of different banking receipts.
The 31-year-old woman, who was from Lithuania, was alleged to have accessed funds from a number of Australian bank accounts that she wasn't entitled to.
In another recent case, a man from Rhodes was charged with fraud relating to $3.9 million in missing superannuation funds. The accused, who worked as a superannuation administrator, was alleged by police to have falsified documents and transferred money from fund members' accounts. The alleged offences took place over a period of eight years, and were said by police to have been used to cover gambling debts.
Fraud as organised crime
Fraud can be committed by individuals on a small scale, or it can have links to wider, more organised criminal networks both in Australia and internationally. Being accused of participating in an organised crime group can lead to very serious additional charges.
In October, police arrested and charged a man for allegedly being part of a fraud and cyber crime syndicate based in Australia. The man was accused of using forged documents to fraudulently obtain access to a bank account that wasn't his, and stealing $139,000 from that account. The syndicate that the man was allegedly part of was believed to have used a Costa Rica-based online payments platform known as Liberty Reserve to launder the proceeds of its fraudulent activities.
A few weeks after the arrest in October, another man was arrested on suspicion of being part of the same crime syndicate. The 28-year-old man was charged with three counts of dealing in the proceeds of crime and other associated charges, including being an accessory to attempted fraud, forgery and being a participant in a criminal group. Police alleged that he fraudulently gained access to a bank account that wasn't his and stole $98,000.
The latest arrest was the 32nd arrest made by police in relation to alleged activities by the group, which is alleged to have participated in a number of fraudulent activities, including computer hacking and identity crime. A total of 336 charges have been laid.
Fraud can be a serious charge and it comes with serious penalties. The investigation process for fraud offences can be lengthy and complex. If you have been charged with fraud, make sure you take it seriously and find a specialist criminal defence lawyer who is experienced at representing clients in fraud cases.
Receive all of our articles weekly