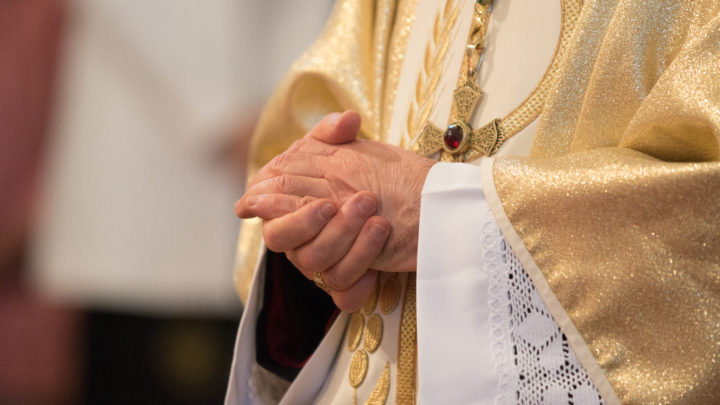 Disgraced former Catholic Priest James Joseph Cunneen, who was found guilty of indecently assaulting six teenage boys in New South Wales in the late 1980s, has died before he could be sentenced.
60-year old Mr Cunneen was due to be sentenced in Downing Centre District Court on 14 February 2020. He was arrested, charged and prosecuted last year after information given to the Royal Commission into Institutional Responses to Child Sexual Abuse in 2014.
After an extensive investigation, police extradited Mr Cunneen back to Australia in 2017 where he was charged.
Molested, even in their sleep
Mr Cunneen was originally ordained as a priest in his native country, New Zealand, in 1979 and worked within the Catholic church both New Zealand and Australia before leaving the church in 1997 and returning to New Zealand.
After leaving the church, he worked for the Department of Education for three years, and then took a job running betting agencies across New Zealand's north island.
Originally charged with 10 child sex offences against eight teenagers, a jury found Cunneen guilty for acts committed against six of them.
During the trial, the court heard that Mr Cunneed had molested the boys in various locations and situations, including while they were sleeping.
Mr Cunneen had a heart attack on 28 December 2019, and died in the intensive care unit at Blacktown Hospital in Sydney.
The Royal Commission's impact
Since the Royal Commission's final report, several high profile Catholic priests including George Pell have been tried and found guilty of sexually abusing children.
Others including Adelaide Archbishop Phillip Wilson have been convicted of concealing a serious indictable offence after covering up sexual abuse committed by convicted child sex offender, priest James Fletcher, which had occurred in the New South Wales Hunter region in the 1970s.
Pell's High Court Appeal
In December 2019, the High Court of Australia decided that it will hear George Pell's application for 'special leave' (permission) to appeal, which if granted will provide him with the last throw of the dice to have his convictions for historical child sexual offences overturned.
The High Court of Australia is the highest court in the land. Its primary function is to interpret and apply the law of Australia, including to decide cases of special national significance such as challenges to the constitutional validity of laws, and before cases can be
heard, the High Court must decide whether to grant special leave from cases that have come from the Federal, State and Territory courts.
George Pell's lawyers applied for special leave after a two of a three member panel of Supreme Court of Victoria upheld his convictions for child sex offences earlier this year.
Mr Pell is currently serving a six year sentence for those offence, becoming eligible for parole after three years and eight months. He has already served just over 5 months behind bars.
The High Court has announced it will hear the case in front of a full bench of seven judges. A date has not yet been set, but it is expected to be sometime within the next few months.
Pope remains silent
Pope Francis has not yet spoken publicly about the case of George Pell, who was once one of the Church's highest ranking officials, although the Pope has recognised that over the past few years that sexual offending within the church is a systemic problem that has perpetuated through the years because of an internal culture of secrecy and cover ups.
It's expected that the Pope may address the problems in Australia – the Royal Commission detailed 4,444 allegations of child sexual abuse in its final report in 2017– but right around the country, police investigations are continuing and every day, complainants are continuing to come forward.
Receive all of our articles weekly