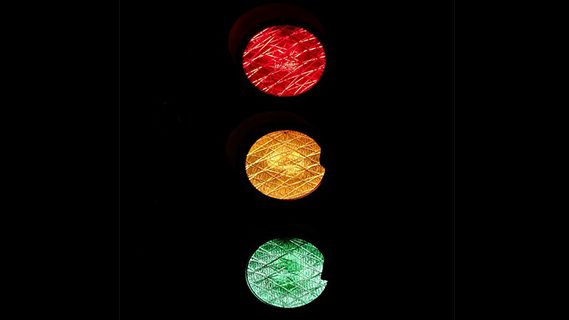 Being a celebrity is no barrier to falling foul of traffic laws, as football commentator Mark Bosnich recently discovered.
An alleged incident involving a cyclist has led to Bosnich being charged with driving at a speed or manner dangerous, and negligent driving.
Although he is yet to enter a plea, he is required to attend his next court hearing on December 18.
The alleged incident took place in the Sydney CBD in May, and it involved a cyclist who was later taken to hospital with minor injuries.
The wing mirror of Bosnich's vehicle was also believed to have been broken in the incident.
What is negligent driving?
A charge of negligent driving will normally be brought if there has been some sort of a collision where you were at fault.
Negligent driving can cover a broad range of driving behaviour, and there is no clear list of what specific conduct amount to negligence in any given situation.
Some of the broad categories of behaviour that may amount to negligence include:
Failing to keep a proper lookout
Failing to indicate
Failing to abide by the road rules.
The general test is whether you were exercising 'the degree of care and attention that a reasonable and prudent driver would exercise in the circumstances'.
The most common outcome of a conviction for negligent driving in NSW where death or grievous bodily harm is not caused is a fine, followed by a good behaviour bond.
A 12 month disqualification period may also be imposed by the Magistrate, although it is not mandatory.
Driving at a speed or manner considered dangerous is a charge that can be used to encompass both dangerous speeding and dangerous driving, even if nobody is actually hurt at the time.
The standard for judging whether or not someone was driving in a manner dangerous to the public is objective and refers to potential danger to road users.
To be convicted of this offence, the prosecution will need to show that Bosnich seriously breached what would be considered proper control and manner of driving a vehicle, and that he wasn't just negligent.
Other recent cases of negligent driving
There have been a number of cases of negligent driving recently.
Last month a man was charged with negligent driving occasioning grievous bodily harm after a crash in Sydney's northern beaches that left six people injured.
The man's truck was alleged to have lost control coming down a steep hill and crossed three northbound lanes as well as mounting the median strip.
The driver has been charged with negligent and dangerous driving and is due to face court at Manly in January 2015.
Earlier this year, a woman was charged with negligent driving occasioning death after a boy was killed outside a primary school in Carlingford.
She pleaded guilty to the charges and was sentenced to an 18-month intensive correction order in November.
The woman was doing a three-point turn in a school driveway when she ran over the six-year-old boy, killing him and injuring one of his cousins.
In another recent case, a man pleaded guilty to dangerous driving causing grievous bodily harm after his vehicle was involved in a collision with seven cyclists in Sydney's eastern suburbs earlier this year.
The group of cyclists suffered a range of injuries from serious spinal injuries to minor cuts and bruises.
The man was charged with four counts of dangerous driving occasioning grievous bodily harm, and three counts of causing bodily harm by misconduct.
He was also charged with negligent driving occasioning grievous bodily harm, for which he pleaded not guilty.
Sentencing is due to take place later this month.
Bosnich not the only celebrity charged with driving offences
Mark Bosnich is not alone in his driving charges.
A number of other well-known personalities have recently been charged with driving offences, including Jodhi Meares, ex-wife of billionaire James Packer, who pleaded guilty to high range drink driving in August of this year.
The charges were laid against Ms Meares after she was involved in an incident in Sydney's eastern suburbs where her Range Rover struck three parked cars and then rolled. Ms Meares received a 12-month disqualification and a fine.
In another incident in May this year, Australian model Lara Bingle was given a fine and a six-month suspended prison sentence after she was charged with two counts of driving on a cancelled licence.
Her licence was also suspended for a two-year period.
The penalties for negligent driving can differ widely, depending on the circumstances and whether or not anyone was injured at the time.
If you're facing charges of negligent driving, or any other traffic offence, it's important to seek the advice of an experienced traffic lawyer.
Receive all of our articles weekly