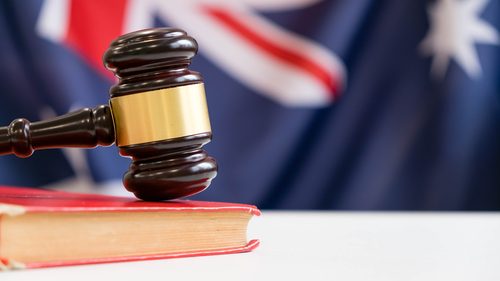 The NSW Parliament assented to the Crimes (Sentencing Procedure) Amendment (Sentencing Options) Act 2017 (the Act) on 24 October 2017, which amends the Crimes (Sentencing Procedure) Act 1999 (the Sentencing Act) as it relates to the penalty options available to magistrates and judges in New South Wales.
The Act will abolish the following sentencing options in their current form:
Home detention under section 6 of the Sentencing Act,
Intensive correction orders under section 7,
Community service orders under section 8,
Good behaviour bonds with criminal convictions under section 9,
Good behaviour bonds without convictions under section 10 dismissals or conditional release orders, and
Suspended prison sentences under section 12.
It will create the following penalty categories in their place:
Conditional release orders (which will replace good behaviour bonds without conviction),
Community correction orders (which will replace community service orders and good behaviour bonds with conviction under section 9), and
Intensive correction orders (which will replace suspended sentences, home detention orders and existing ICOs).
This blog looks at the newly created community correction orders, or 'CCOs'.
Community Correction Orders
As stated, CCOs are set to replace community service orders (CSOs) and section 9 good behaviour bonds across our state.
The existing section 8 of the Sentencing Act, which authorises the making of CSOs, will be deleted and replaced by a provision which permits courts to impose CCOs in lieu of prison sentences.
That section will make it clear that CCOs imposed on children cannot contain a community service work condition.
The current Parts 7 and 8 will also be deleted and replaced by provisions governing the use of CCOs.
The new section 85 will provide that CCOs can last for a maximum term of 3 years, and section 86 will state they commence on the day they are made; which means they cannot be backdated to take into account any pre-sentence custody.
A court that sentences an offender to imprisonment may request an 'assessment report' under the new section 17C. Such reports normally outline the eligibility and suitability of the offender for alternatives to gaol.
Section 17D(4) will prohibit a court from including a community service condition in a CCO unless it has obtained an assessment report regarding that condition.
Conditions of CCOs
Section 88 provides that offenders who are the subject of CCOs:
Must not commit an offence, and
Must attend court if called upon to do so.
In addition to these 'standard conditions', section 89 states that a court may at the time of sentencing, or subsequently upon application by a community correction officer, juvenile justice officer or the offender, impose, vary or revoke any of the following 'additional conditions':
Be subject to a curfew not exceeding 12 hours in any 24 hour period,
Undertake community service work of up to 500 hours,
Participate in a rehabilitation program or receive treatment,
Abstain from alcohol and/or drugs,
Not associate with a particular person/s,
Not enter or frequent a particular place or area, and
Be supervised by community correction or, if under 18, by a juvenile justice officer.
The following conditions cannot be included in a CCO:
Home detention,
Electronic monitoring, or
Curfew of more than 12 hours in any 24 hour period.
Subsection 89(4) duplicates 17D(4), prohibiting a sentencing court from imposing a community service condition on a CCO unless that condition is the subject of an assessment report.
Subsection 89(5) will allow a sentencing court to limit the period that any additional condition applies; so, for example, a 3 year CCO may contain a curfew that lasts for only 6 months.
Section 90 will reiterate that a court can impose, vary or revoke additional conditions at the time of sentencing or subsequently during the currency of the CCO upon application by a community correction officer, juvenile justice officer or the offender, provided this is otherwise permissible under the Act.
Breaches of CCOs
Section 107C provides that a court that made a CCO, or another of like jurisdiction, may call upon an offender suspected of breaching the order to appear before it.
Alternatively, the offender may consent to being called before a court of superior jurisdiction, which is a court the offender has a right to appeal to.
If the offender fails to appear, the court may issue an arrest warrant or authorise an 'authorised officer' to issue an arrest warrant.
An authorised officer includes a court registrar and certain employees of the Attorney General's department.
If the court does not know the offender's location when it proposes to call him or her to appear before it, it may immediately issue an arrest warrant or authorise and authorised officer to do so.
If the court is satisfied the offender has failed to comply with a CCO condition/s, it can:
Take no action,
Vary, revoke or impose any conditions, or
Revoke the CCO.
Consequences of revoking CCOs
Section 107D empowers a court that revokes a CCO to re-sentence an offender, in the same way the court would sentence a person on conviction.
An offender sentenced in this way has the same rights of appeal as a person sentenced on conviction.
Suspension of certain CCO conditions
Section 107E relates to supervision, curfew, non-association and place restriction conditions only.
It provides that a community corrections officer may suspend a supervision condition for a period of time or indefinitely, provided this is done in writing and consistent with the regulations.
Such an officer may orally or in writing, suspend any other of the above conditions for a period or periods of time, conditionally or unconditionally, again provided this is done in accordance with the regulations.
Any failure to comply with any conditions of a suspension is to be treated in the same way as a breach of a condition.
Where a supervision condition has been suspended by a juvenile justice officer, a community correction officer may re-instate the condition provided the offender has reached 18 years of age.
More flexibility, less judicial oversight
The NSW Department of Justice claims the new sentencing regime – comprising Conditional Release Orders, broadened Intensive Correction Orders and CCOs – offers greater flexibility to magistrates and judges in terms of their ability to tailor conditions to offenders, and to limit the duration of specific conditions within those orders, and also to impose new conditions, or revoke or vary existing ones, while the orders are in force.
But as explained in previous articles, the regime appears to have missed key opportunities for reform and there are also concerns regarding the empowerment of non-judicial officers to override decisions of the judiciary.
The impact of the changes, if any, remains to be seen.
Commencement of new laws
The new laws will come into effect on a day to be appointed by proclamation, which is currently expected to be on 24 September 2018.
Receive all of our articles weekly