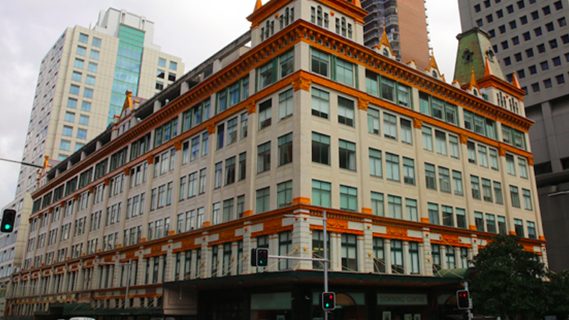 It has been announced that lawyers Richard Funston, Leanne Robinson and Andrew Miller will be appointed as magistrates of the Local Court of NSW.
Magistrates are often responsible for making decisions about large numbers of cases on a daily basis, from decisions on granting bail, to handing-down penalties for criminal offences, to hearing witnesses and passing judgment on defended hearings.
In fact, they deal with more cases than all of the judges in the District, Family, Supreme and High Courts combined – holding the fates of everyday people in their hands.
The position requires a solid understanding of the law, incredible patience and the ability to reason and apply sound judgment. Magistrates need to be of good character and make their decisions fairly and impartially.
It can be a tough and demanding job, so resilience is also required.
The Local Court
It is hoped the new appointments will help ease the workload of magistrates across the state, who collectively preside over more than 30,000 cases per year.
Last year, Foxtel screened a fly-on-the-wall documentary series at Downing Centre Local Court, which gave the viewing public a glimpse into the workings of Australia's busiest courthouse.
Camera crews were given unprecedented access to local court cases, in a bid to better educate the Australian public about the criminal justice system.
The series covered a range of cases, from drink driving, to assaults, to people caught in possession of drugs.
The three new magistrates
Magistrates can be appointed by invitation, or they can apply for advertised positions. Two of the new magistrates come to the bench following lengthy careers at the Legal Aid Commission.
Richard Funston
Richard Funston has more than three decades of experience as a solicitor and manager of legal services in NSW and Victoria. He has worked for Legal Aid NSW since 1997, initially practising as a solicitor before being appointed to its executive team in 2001.
He has also served in some of Legal Aid's most senior roles including Deputy Chief Executive Officer and Director of Criminal Law, and acted as CEO of Legal Aid on various occasions since 2011.
Leanne Robinson
Leanne Robinson has worked at Legal Aid NSW for most of her career. In her role as Legal Aid's Deputy Director of Criminal Law, she worked closely with other justice agencies to implement controversial reforms, such as a scheme to encourage early guilty pleas.
For more than 20 years, Ms Robinson has specialised in criminal law, appearing primarily in the Local and Children's Courts.
In 1997, she was awarded Children's Lawyer of the Year by the National Children's and Youth Law Centre. She has been commended for working to establish a visiting legal service to Juvenile Justice Centres.
Andrew Miller
The third appointment is prosecution barrister Andrew Miller, who has worked in the NSW justice system for 25 years.
Mr Miller served as a Crown Prosecutor for the Office of the Director of Public Prosecutions from 2016 until 2017, prosecuting a range of trial cases including those involving child sexual assault, drug manufacture and fraud.
All three new magistrates are expected to take up their positions by the end of April.
Receive all of our articles weekly
Author
Sydney Criminal Lawyers
Sydney Criminal Lawyers®
is Australia's Leading Criminal Defence firm, Delivering Outstanding Results in all Criminal and Driving cases. Going to Court? Call (02) 9261 8881 for a Free Consultation.