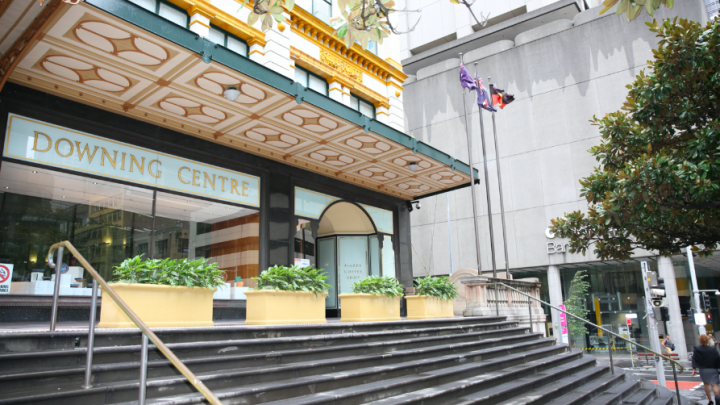 The Chief Magistrate of the New South Wales Local Court, Judge Graeme Henson, has slammed the state government for failing to provide sufficient funding to the busiest court system in the state.
The Local Court of NSW deals with around 350,000 criminal cases every year, ranging from drink driving and drug possession cases, to preliminary hearings for serious and complex cases such as commercial drug supply, aggravated sexual assault and murder.
In 2019, Judge Henson made a public plea to the government for greater funding in order to enable the court to effectively deal with ever-increasing caseloads, by employing more magistrates and court staff, and thereby enabling the greater use of existing courtrooms, including regional ones which often only have limited access to magistrates who are on circuit. The Local Court, he said at the time, was on the brink of burnout.
Fast forwarding to 2021, the courts have found themselves under additional pressure.  The fact that a range of new offences have been introduced as part of public health measures to deal with the spread of Covid-19, as well as backlogs from cases effectively in limbo during Covid, have created a situation which is untenable and will could lead to injustice.
The impact of Covid-19
At the height of the pandemic, courts were closed for a period of time, which meant that many cases could not be finalised by way of a defended hearing.
While the pandemic did facilitate innovative measures to keep cases moving along, including court attendances via email, videolink and telephone, these have merely created a bottleneck of cases waiting to be finalised.
The result has been a heavier workload for everyone working in the local court system, but particularly the magistrates who have an enormous amount of responsibility as they decide the fates of those who come before them.
Much of the extra workload stems from changes to jurisdiction which mean the Local Court is lengthier and more complex criminal matters. As an example, the Local Court now has the added responsibility of finalising certain cases which previously had to be referred to the District Court. One such category of offence is indictable drug supply.
Rise in the number of people representing themselves
Over the past several years, there has also been a steady rise in the number of defendants who choose to represent themselves. This not only complicates the role of the Magistrate, but it can also mean that hearings last longer and cases take longer to finalise.
While Magistrates must remain impartial, they often do take time to help unrepresented parties to understand procedures and processes, and this takes time. It can also mean that if a defendant is not prepared for what's required at the hearing, in the fairness of enabling justice to be served, an adjournment may be required so the defendant can be adequately prepared.
Self-representation is not usually a choice people make willingly. Steady cuts to Legal Aid funding by both the State and Federal Governments over time, have left it vulnerable too, unable to provide services to the many thousands of Australians who come knocking at it's door.
Those who seek Legal Aid services tend to be people who simply cannot afford access to private legal services and need help dealing with a range of issues including with Centrelink, discrimination, migration, debt, eviction, rent or mortgage difficulties, domestic violence, child support. They're also people who require representation in court sentences and hearings.
The toll on mental health
The upshot is that  judicial officers are under significant stress, not just because of arduous workloads, but also because the serious toll of 'vicarious trauma' they encounter from presiding over distressing matters can take upon their mental wellbeing.
An Australian study released in 2019 showed a growing problem with stress across the legal system, in particular amongst the judiciary.
152 judges and magistrates across five jurisdictions were surveyed. More than 90% identified workload as their major source of stress. Their stress was exacerbated by the fact that there seemed no end in sight. Judges identified pressures such as increasing numbers of self-represented parties, increases in case volumes, increasing case complexities as well as ill-informed media coverage and the increasing pace of legislative change, as making their roles more and more taxing.
"It is somewhat ironic that governments are more than content to amend legislation to enable more and more serious matters to be directed away from (courts) above the Local Court but never proactively turn their mind to the impact such decisions have on the working environment, health and wellbeing of those who are already burdened with significant responsibilities," Judge Henson wrote in his recently released annual review of the Local Courts
But underinvestment in legal structures and services – a cornerstone of our democratic system – doesn't just affect those working within the system, it also creates unnecessary duress for those accessing the system too. And it has significant social and economic costs for our communities as well as undermining confidence in the system overall and its ability  to deliver justice in a timely fashion.
Last updated on
Receive all of our articles weekly
Author
Sonia Hickey
Sonia Hickey
is a freelance writer, magazine journalist, and owner of 'Woman with Words'. She has a strong interest in social justice and is a member of the
Sydney Criminal Lawyers®
content team. Sonia is the winner of the Mondaq Thought Leadership Awards, Spring 2022.