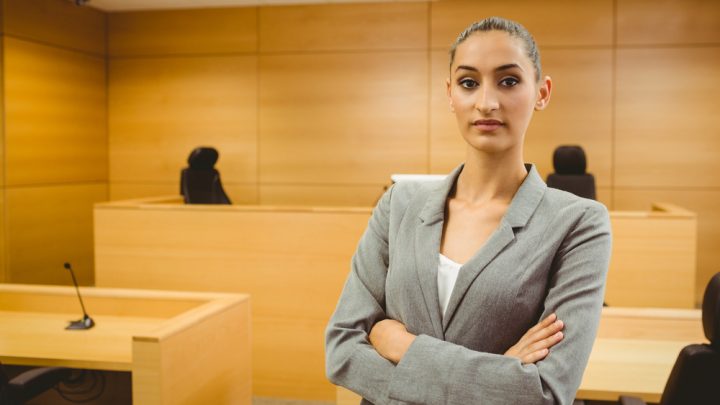 One of the biggest decisions that you will make when you are going to court on criminal charges is whether or not you need to get a lawyer.
Today, more and more people are choosing to represent themselves in court. However, depending on the seriousness or complexity of your charges, it may not always be your best option.
Representing yourself in court in NSW will be cheaper in the short term than paying for a criminal defence lawyer.
You won't have to pay any legal fees and this alone is enough to convince some people that representing themselves is the best way to go.
If you are facing relatively trivial charges and want to plead guilty in a straightforward case, you may decide to represent yourself.
If you go to court and represent yourself, these kinds of cases are usually dealt with on the day and you get a chance to hand up any documents such as character references and a letter of apology, and to address the court if you wish.
However, if you are facing serious or complex charges you will probably benefit from getting a criminal lawyer.
Court rules regarding evidence and court procedure can be complicated and if you make a mistake, you may not get the result that you could otherwise have achieved.
Specialist criminal defence lawyers, on the other hand, have had years of experience representing their clients in court.
They will know the rules and what strategies are likely to be effective in your case. A good criminal lawyer may be able to get the charges dropped before you even enter the courtroom.
Defending yourself in court can be a daunting process – hearings and trials can be lengthy and courts may not always make special concessions to people who choose not to have a lawyer.
Courts have made it clear that the job of the judge or magistrate is not to investigate the matter on their own, but to decide between the evidence that both parties – you and the prosecution – present.
Appearing unrepresented does not mean that a magistrate or judge will be advising you on how best to proceed.
The magistrate must remain impartial, so they can't give you strategic advice, although they may give some assistance to make sure the hearing is fair.
Magistrates should be flexible in granting adjournments to unrepresented defendants.
On the other hand, lengthy adjournments can make your case drag on for even longer, which is probably the last thing you want.
In the long run, it may be more efficient, less stressful and cheaper to pay for legal representation and have your matter dealt with by an experienced professional.
Even if you are pleading guilty, there are many ways for a good criminal lawyer to make sure you get the best outcome in your case.
They may be able to secure you a reduced penalty or help you avoid a criminal conviction altogether.
Lawyers who are familiar with, and respected by, magistrates and judges will also know how best to present your case before each of them.
The legal system is quite complex and you may not always be aware of all your options.
If you want to appear in court and represent yourself, but still would like expert advice, many lawyers offer a free first appointment where you can receive advice about your options, the best way forward and the most likely result.
If you have any doubts about representing yourself in court, it may be worthwhile investigating the services a lawyer can provide for you.
Of course, it is best to do this as early as possible so that your case can be finalised quickly.
If you attend court unrepresented and have second thoughts about representing yourself, you may still be able to to get free legal assistance on the day.
Some courts have a duty solicitor and/or barrister at the courthouse who can advise or represent you in court without cost.
Remember, you can also bring a friend or relative with you to court for support.
Receive all of our articles weekly