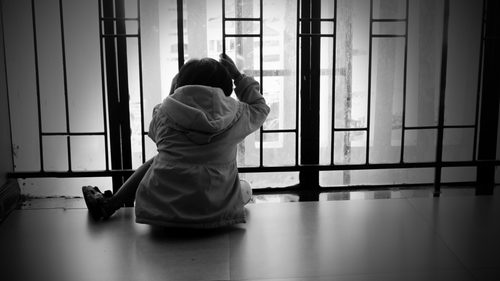 A police investigation being led by the Australian Federal Police (AFP) claims to have uncovered a national network of alleged child sex offenders, accused of sexual assaulting and abusing children as young as four years old.
Two of the men arrested so far are from Kendall in the mid-Northern New South Wales Coast, where William Tyrrell disappeared in September 2014.
A total of nine men in have been arrested and charged in three states – New South Wales, Queensland and Western Australia.
Arrests in Kendall, NSW
It has been revealed that the men from Kendall lived in the town at the same time as William Tyrrell vanished.
The boy was just three years old at the time and wearing a spiderman costume at the time. He went missing after playing in the front garden of his foster grandmother's home.
William's mysterious disappearance sparked one of the biggest man-hunts in Australian history, as well as a Coronial Inquest, which has been adjourned due to COVID-19 and is expected to resume in October.
Despite the extensive police investigation, and over a thousand reported sightings of the toddler after he disappeared, William's whereabouts remain unknown.
On the second anniversary of his disappearance, the NSW government announced a $1 million reward for anyone who comes forward with information that leads to the case being solved.
Children saved from sexual abuse
While the AFP has refused to answer any questions with regard to the William Tyrrell case in relation to this particular child sexual abuse investigation, it says that 14 children have been saved from further harm.
According to the AFP, it is one of the largest child sex abuse network it has uncovered in Australia, with the children involved aged between just four and seven.
The men arrested in Kendall are the latest to be charged, and Police expect there will be more arrests in the coming weeks.
A 26-year-old man was charged with two counts of sexual intercourse with child under the age of 10 years, two counts of producing child abuse material and two counts of possess/control child abuse material using carriage service.
A 21-year-old was charged with six counts of sexual intercourse with child under the age of 10 years and possession of child abuse material.
According to police, both of the men sexually abused at least 8 children since 2018.
The charges: Sexual Intercourse with a child under the age of ten
Section 66A of the Crimes Act 1900 deals with the offence of sexual intercourse with a child under the age of 10. Under the law, the term "sexual intercourse" refers to any penetration of a person's genitalia or anus, including using objects. It also includes oral sex.
The maximum penalty for the offence is life imprisonment.
Production, Dissemination or possession of child abuse material
Section 91H of the Crimes Act 1900 deals with the offence of "production, dissemination or possession of child abuse material."
"Production" refers to the creation of child abuse material; for example, filming, photographing or drawing a child who is engaged in a sexual pose or activity, or a child who is portrayed to be a victim of torture, cruelty or physical abuse. It can also refer to agreements entered into to produce child abuse material.
"Dissemination" refers to the distribution, supply, exhibition or transmission of child abuse material – for example, sending child abuse material to others over the internet, or selling and distributing DVDs which contain child abuse material. It can also refer to agreements to supply, distribute, exhibit or transmit child abuse material.
"Possession" refers to cases where a person had child abuse material in their custody and control, for example, where child abuse material is found on a computer or at a person's home.
The charges carry a maximum penalty of 10 years' imprisonment.
Sexual offences against children in Australia
The AFP has also sent a strong warning to parents that child exploitation is becoming more prolific in Australia. Predators are using sophisticated encryption software and preying on children of a very young age. Police investigations are continuing and more arrests could be made in the coming weeks.
Receive all of our articles weekly