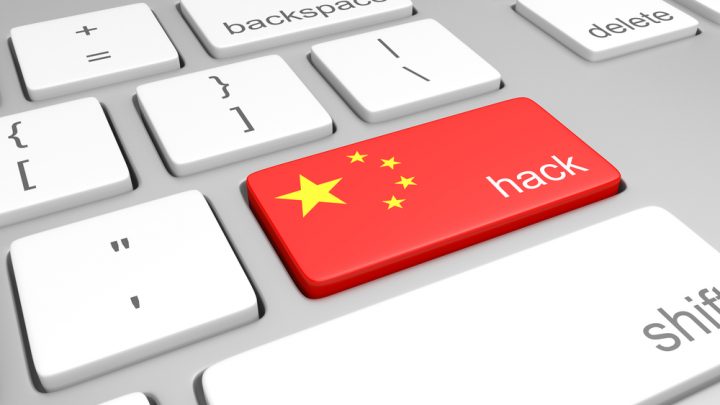 Australian defence networks are reported to have sustained significant cyber breaches over the past five years, due to the activities of Chinese state-sponsored hackers.
Australian satellite company Newsat – responsible for government security networks – has had to rebuild security infrastructure after it was comprehensively hacked by cyber criminals. The Prime Minister's cybersecurity adviser, Alastair Mac Gibbon, has acknowledged that the networks were "attacked on a daily basis", although the precise nature of the breaches and information obtained has not been disclosed.
A spokesperson for the Chinese Embassy has denied the reports, describing them as "totally groundless" and "false clichés".
Recent attacks
China is believed to be responsible for a major cyber-attack on the computers at the Bureau of Meteorology.
This attack is reported to have compromised sensitive systems across the Federal Government, with the bureau owning one of Australia's largest supercomputers and providing critical information to a host of agencies.
The Australian Geospatial-Intelligence Organisation is also believed to have been targeted. The organisation provides comprehensive mapping data for military and espionage operations.
And the Jindalee Operational Radar Network (JORN) is also reported to have been attacked and compromised. JORN is run by the Royal Australian Air Force and provides 24-hour military surveillance of aerial points of entry to the nation.
Reasons for attacks
Former head of the CIA, Michael Hayden, says China's aim is "the theft of information, and really by and large the theft of information for commercial profit" – activities which he says go beyond acceptable state-on-state espionage.
Mr Hayden believes the country is keen on acquiring confidential design plans that would bypass security restrictions. He says China has been unable to hack a US satellite built by Lockheed-Martin, but would be able to gain certain confidential information shared by Australia and the US by hacking the Australian Newsat systems.
Australian Defence Force
An unnamed former high-ranking intelligence officer says the Australian Defence Force has "critical cyber-security issues", expressing "little doubt" that highly sensitive information has been obtained by China. He claims to be aware that the Defence Science Technology Organisation was hacked by China-based state-sponsored hackers in 2011.
Mr Hayden has similarly expressed concerns about the vulnerability of government security networks, calling upon both Australia and the US to invest heavily in protecting sensitive data from highly sophisticated hackers.
Why does it matter?
The reports raise questions about the strength of Australia's security networks, and the potential impact on international trade deals and our national security.
Cyberattacks also have other significant effects on both individuals and the economy.
Cost to the Australian economyCyber-crime costs Australia approximately $2 billion annually, according to the Attorney-General's Department.And the number of attacks is increasing by a whopping 20 percent per year – from 313 in 2011 to 1,131 in 2014.

The impact of these attacks is not just economic, but also social – with identity theft and other forms of hacking causing great emotional distress to individuals.

Public confidenceThe increasing number and severity of breaches is reducing public confidence in the government's ability to protect us from cybercrime. This may, in turn, be contributing to the public's reluctance to entrust their personal data to government departments.Further reducing that trust was the Australian Bureau of Statistics' recent claim that the census was shut down due to attacks by overseas hackers, a claim denied by the Prime Minister.

The misuse of new metadata laws to hunt journalists who seek information about matters the government wants to keep hidden – such as human rights abuses in detention centres – is also adding to the level of distrust, as are the metadata laws themselves.

With a veil of secrecy surrounding the nature and level of cyberattacks on government departments, and the number of attacks on individuals skyrocketing, the public's concern is certainly understandable.
Receive all of our articles weekly
Author
Sydney Criminal Lawyers
Sydney Criminal Lawyers®
is Australia's Leading Criminal Defence firm, Delivering Outstanding Results in all Criminal and Driving cases. Going to Court? Call (02) 9261 8881 for a Free Consultation.